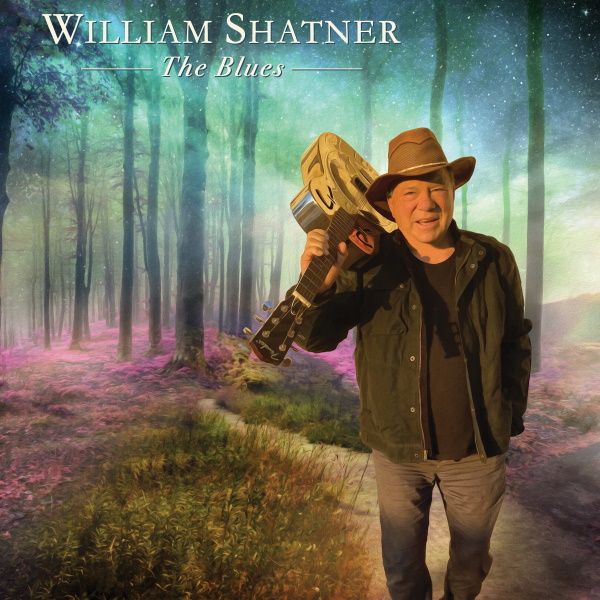 Classic rock legends joined William Shatner on his album, The Blues, which arrived in 2020, via Cleopatra Records. The former Rainbow and Deep Purple guitar legend Ritchie Blackmore was among those joining Captain Kirk for a new take on the blues classic "The Thrill Is Gone." Listen to it below.
The song, best known by the smash hit version that B.B. King recorded in 1970, was actually written in 1951, the same year that Shatner made his film debut. Since then it has been interpreted numerous times, but King's version was the first to unite the soul-piercing lyrics with absolutely awe-inspiring guitar licks to create the definitive version of the song. Blackmore's wife and longtime collaborator in Blackmore's Night, Candice Night, contributes background vocals to the recording.
They aren't the only ones who contributed to The Blues. Also joining Shatner: Steve Cropper, Jeff "Skunk" Baxter, Sonny Landreth, Brad Paisley, Pat Travers, Albert Lee, and others.
The Star Trek legend, born March 22, 1931, turned 92 in 2023. He is no stranger to collaborating with rock stars on recordings. His 2018 holiday album, Shatner Claus, featured Billy Gibbons, Judy Collins, Rick Wakeman, Iggy Pop, Todd Rundgren, among others.
Watch the video for "Rudolph the Red-Nosed Reindeer"
Decades after Star Trek, Shatner appeared in a series of ads for the online travel agency, Priceline.com, including one where he performs "Aquarius."
But after years on stage, television and film, it was his iconic role as Captain James Tiberius Kirk on the original Star Trek, from 1966-1969 that made Shatner a household name.
Though its initial ratings were low, the series ultimately grew in popularity when aired in syndication. Shatner reprised his role many times in subsequent series and films.
His 1968 debut album, The Transformed Man, included covers of the Beatles' "Lucy in the Sky With Diamonds" and Dylan's "Mr. Tambourine Man."
He has since released several other albums, including 2011's Seeking Major Tom, a set of covers of songs by David Bowie, Elton John, Sting, Freddie Mercury, Black Sabbath and others, and Ponder the Mystery (2013), a prog-rock album.

Latest posts by Best Classic Bands Staff
(see all)