The Who's 'Face Dances': After Tragedy, Transition
by Sam Stone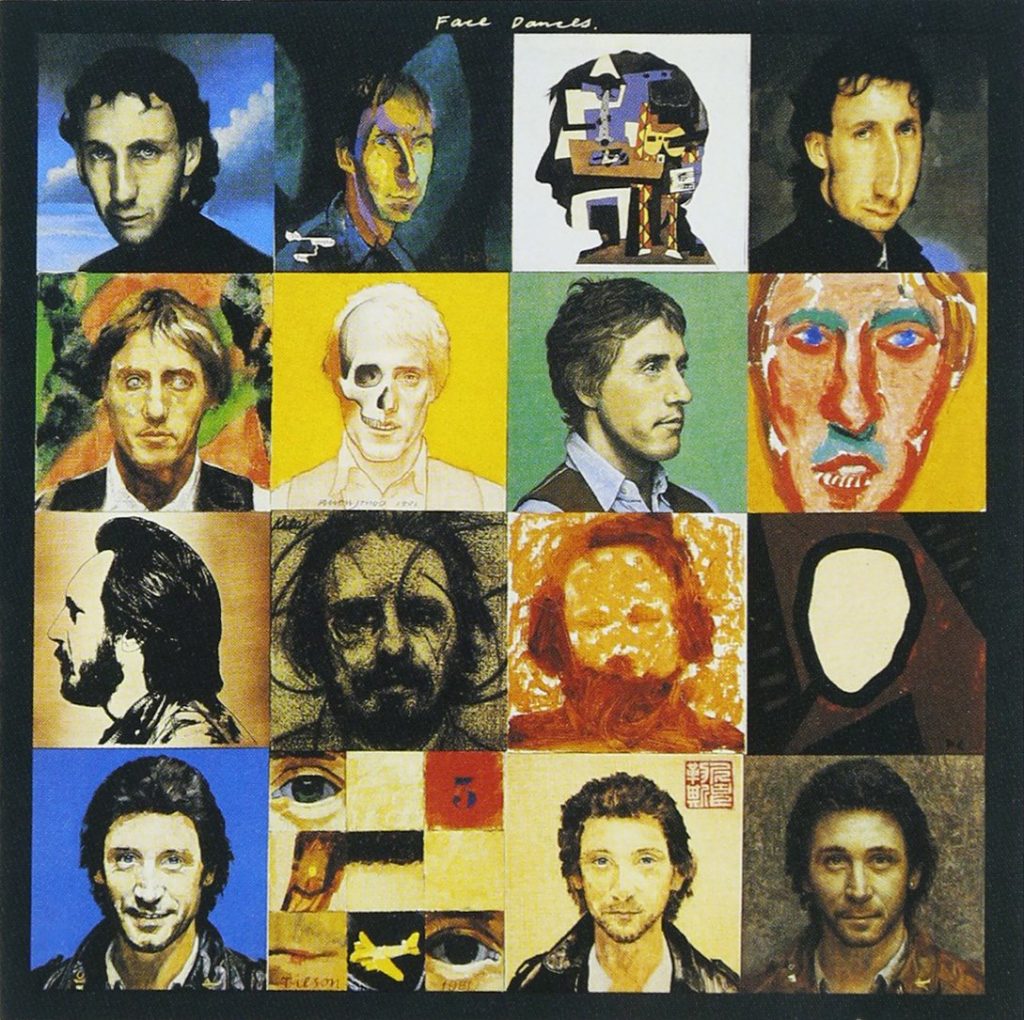 When Keith Moon died on September 7, 1978, The Who were left without the driving force of their rhythm section, a larger-than-life drummer whose thunderous approach on the kit defined the band's sound and changed the course of rock drumming. Even with this blow, guitarist and principal songwriter Pete Townshend announced the next day that the band "is more determined than ever to carry on." They'd already signed deals for several projects and would soon be under contract to deliver albums to the label, the first of which would be Face Dances, featuring new recruits Kenney Jones on drums and John "Rabbit" Bundrick on keyboards.
But The Who's first project following Moon's untimely death wasn't a forward-looking studio effort, but a pair of retrospectives: the Jeff Stein documentary The Kids Are Alright, which served somewhat as a tribute to Moon-era Who; and the film adaptation of Quadrophenia, itself based on an album that looked back on the band's first decade, produced by bassist John Entwistle. The band was set to promote the projects with large-scale tours and had brought on ex-Faces drummer Jones to replace Moon.
Related: The first time the Who played New York City
"I thought that the best thing I could do was to play the way I play. That's being honest," Jones reflected decades later. "I tried to take the best of Keith Moon—all his great fills, which you have to do in certain songs—and use them selectively. But the style would finally be me. And that's all I could do. I couldn't do no more."
Jones' first studio recordings with the band were "Get Out and Stay Out," a Quadrophenia outtake resurrected for the soundtrack, and "Joker James," originally written in 1968. Though it was no easy task, Jones gelled with the band and with nearly constant tour dates stretching from spring of 1979 to summer of 1980—not to mention appearances with the other members of The Who on vocalist Roger Daltrey's McVicar soundtrack project—he became integrated into a new well-oiled machine: The Who, mk. 2.
In early 1980, Daltrey, Townshend, Entwistle, Jones and Bundrick set up at Odyssey Studios in London to begin recording what would become Face Dances. As was typical, Townshend had already recorded multi-layered home demos to present to the group (check out "You Better You Bet" below), so it was down to the band to deliver its best performances, and for famed producer Bill Szymczyk to record and mix.
Listen: Pete Townshend's "You Better You Bet," 1980 demo, released on Another Scoop, 1987
Sessions with Szymczyk—whose credits included Michael Stanley, Eagles and the J. Geils Band—were bumpy, as The Who felt the spark fading with each take. As Entwistle recalled, "He recorded everything in groups of three. I don't like playing a backing track too many times. We'd get a really good one and he'd say, 'Give me three more exactly the same.' I lost a lot of confidence worrying about being brainwashed by the song, so I didn't play as loosely as I might have." And any momentum was stalled by more tour dates and Szymczyk's commitment to mixing Eagles Live. Tracking for Face Dances continued at the end of the year and the band was pleased with what it played.
But final mixing was carried out by Szymczyk in Florida without the full band's input, which led to unsatisfactory, glossy results. While the band blamed each other for what they felt was sub-par material, the album, released on March 16, 1981, was nevertheless successful. It peaked at #4 on the Billboard Albums Chart, hit #2 in the UK, and reached Platinum status by the fall of 1981.
While the magic of the Moon era might be missing in many spots, Face Dances still satisfies, with Daltrey delivering some fine interpretations of Townshend's increasingly personal lyrics. And its sound, which lies somewhere between classic Who power-pop ("Daily Records"), punk ("Cache Cache") and Police-like rhythms ("Don't Let Go the Coat," "Did You Steal My Money"), managed to reach audiences worldwide.
The flirtatious pop gem "You Better You Bet" was an early MTV staple and became the band's last Billboard Top 20 single, featuring Entwistle's self-referential "The Quiet One" on its B-side. In the U.K., the band appeared on the BBC's Top of the Pops to promote the single. There, it reached #9. The breezy "Don't Let Go The Coat," inspired by Townshend's spiritual mentor Meher Baba, peaked at #84. Meanwhile, "Another Tricky Day" became a live staple for decades.
In all, Face Dances sees every member of The Who pouring all their energy into their music. In the fallout of Moon's death, they were overwhelmed—not just by the tragedy of losing a friend and core member of the group, but also by a grueling tour schedule, continuous side projects and a variety of personal issues. Somehow, they were able to direct all this energy into a fine studio effort that explores new and varied styles. It may not have hit the heights of their past glories, with the occasional belabored performance and a certain studio sheen unusual for The Who, but it was a success and is far from the worst material The Who would scrape together.
As Townshend and Daltrey continue to look back on their albums with in-depth reissue campaigns (the most recent being a super-deluxe edition of 1967's The Who Sell Out), one wonders what a deep-dive into 1979-1981 might look like and how it might reshape the narrative of Face Dances as a tired album. On stage, the band was energized, and unreleased gems and jams show they still meshed. Might revealing monitor mixes exist showing an un-futzed-with Face Dances? Or compelling unreleased songs from Townshend's library? Perhaps The Who will dust off such rarities in time and give the era its due with all the bells and whistles. Maybe it will give fans a new look at this relentlessly creative period. Until then, Face Dances serves as a document of The Who's somewhat shaky reinvention just before things really crumbled.
Watch The Who Perform "You Better You Bet" on Top of the Pops in March 1981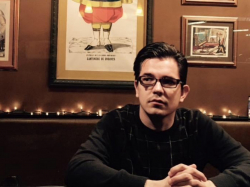 Latest posts by Sam Stone
(see all)