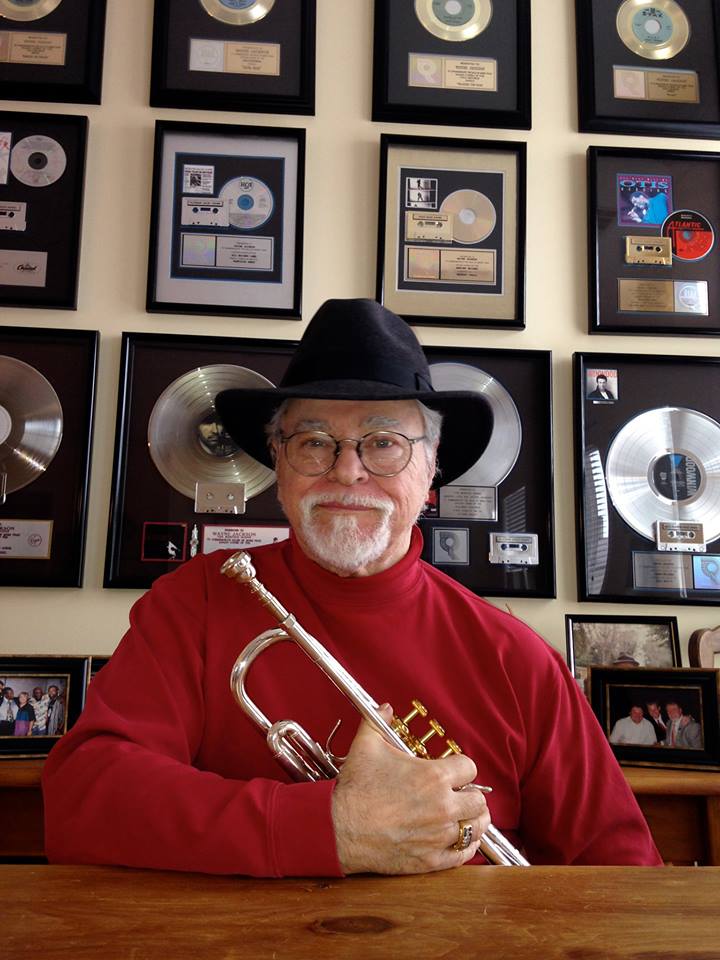 Trumpeter Wayne Jackson, whose work graced the music of Otis Redding, Elvis Presley, Neil Diamond, Peter Gabriel and U2, died June 21, 2016, at a Memphis hospital from congestive heart failure. He and saxophonist Andrew Love (who died in 2012) had been known as the Memphis Horns since 1969, earning a Grammy Lifetime Achievement Award for their playing on numerous classic recordings.
The hit songs graced by the talents of the multiracial duo include Presley's "Suspicious Minds," Diamond's "Sweet Caroline," Otis Redding's "(Sittin' On) The Dock of the Bay," Al Green's "Let's Stay Together," Sam & Dave's "Soul Man," U2's "Angel of Harlem," Gabriel's "Sledgehammer"and Dusty Springfield's "Son of a Preacher Man." The Memphis Horns toured with such acts as Rod Stewart, Stephen Stills, The Doobie Brothers, Jimmy Buffett, Joe Cocker and Robert Cray, and among the many other artists they recorded with are Sting, James Taylor, Willie Nelson, Bonnie Raitt and Mark Knopfler.
His wife Amy was at Jackson's bedside when he died.
Jackson was born in Memphis, Tenn., on November 24, 1941, and after honing his chops playing nightclubs joined the Stax Records house band The Mar-Keys in the mid-1960s. When the group's horn section needed a new saxophone player, he was tipped to Love and went to see him at a Memphis club.
"[H]e knocked me out," Jackson later recalled. The following day they played on a Rufus Thomas session. "It was like magic. It was fate. His individual tone and mine blended in a certain way that was unique. We realized it from the start."
The two musicians, one white and the other black, formed a lifelong bond that was rare for its time and in the racially troubled city of Memphis. "We were sorta welded at the hip. We loved each other, and loved the way we sounded." Jackson said.
Jackson moved to Nashville in 1996 (session work had dried up in Memphis) and toured for three years with country music legend Marty Robbins. He returned to his hometown in 2010, and in recent years gave personal tours of the Stax Museum. He had authored a trilogy of books that told his life story, In My Wildest Dreams.
"Not only was he a great player, he was a great person." says David Porter, a Stax producer and songwriter. "He had so much love in him."

Latest posts by Best Classic Bands Staff
(see all)