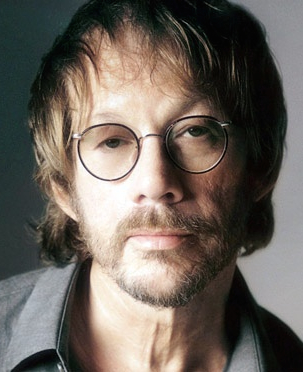 Fans of Warren Zevon – the 1970s Los Angeles-based classic rock singer-songwriter admired for his gonzo consciousness found in songs like "Werewolves of London," "Excitable Boy," "Lawyer, Guns and Money" and "Poor Poor Pitiful Me" – know that he died of cancer in 2003 at age 58. What many may not likely know is the cancer that took his life: Mesothelioma.
It's a word that shows up in late-night TV commercials run by lawyers looking to help Mesothelioma sufferers collect from a class action suit against asbestos manufacturers. It usually strikes people who have mined, worked with or lived around asbestos, and can take decades after exposure to strike its victims.
"People see the late-night commercials and they equate it with sailors and factory workers, and Dad basically never worked a nonmusical day in his life," says Jordan Zevon, a musician and spokesman for the Asbestos Disease Awareness Organization (ADAO), in a Q&A in LA Weekly. "And since then, we've found out that the whole thing about asbestos is that when it's dry, a single asbestos fiber can get in your lungs and sit there, and 20 years later you've got mesothelioma. We found out about certain brands of duct tape that have it. It's not banned; people think it is, but it's not, and that's what we're trying to do."
Last night (7/7) Jordan played a tribute to his father with members of the elder Zevon's 1982 touring band and special at an ADAO fundraiser at the Mr. Musichead Gallery in Hollywood, CA. The event included an exhibit of Zevon photographs by George Gruel, whose book Lawyers, Guns & Photos collects pictures of the artist along with stories from their time hanging together.
Don't miss a post! Sign up for Best Classic Bands' Newsletter; form is on every page.
The younger Zevon notes the tragic irony of how mesothelioma struck Warren when he'd put his reckless lifestyle and habits behind him. "I can't speak to it being Dad's happiest time, but I can definitely say it was at least the happiest I'd seen him in a long time, and it was the happiest I would see him for a long time after that." Jordan recalls. "Everything was banging on the right cylinder. He was working out like crazy and at the gym…. He was taking dancing lessons and doing splits, and it was definitely a departure from the previous."
Jordan Zevon notes how people think that asbestos is banned when it's not. His aim is to get it banned and hopefully save lives.

Latest posts by Best Classic Bands Staff
(see all)