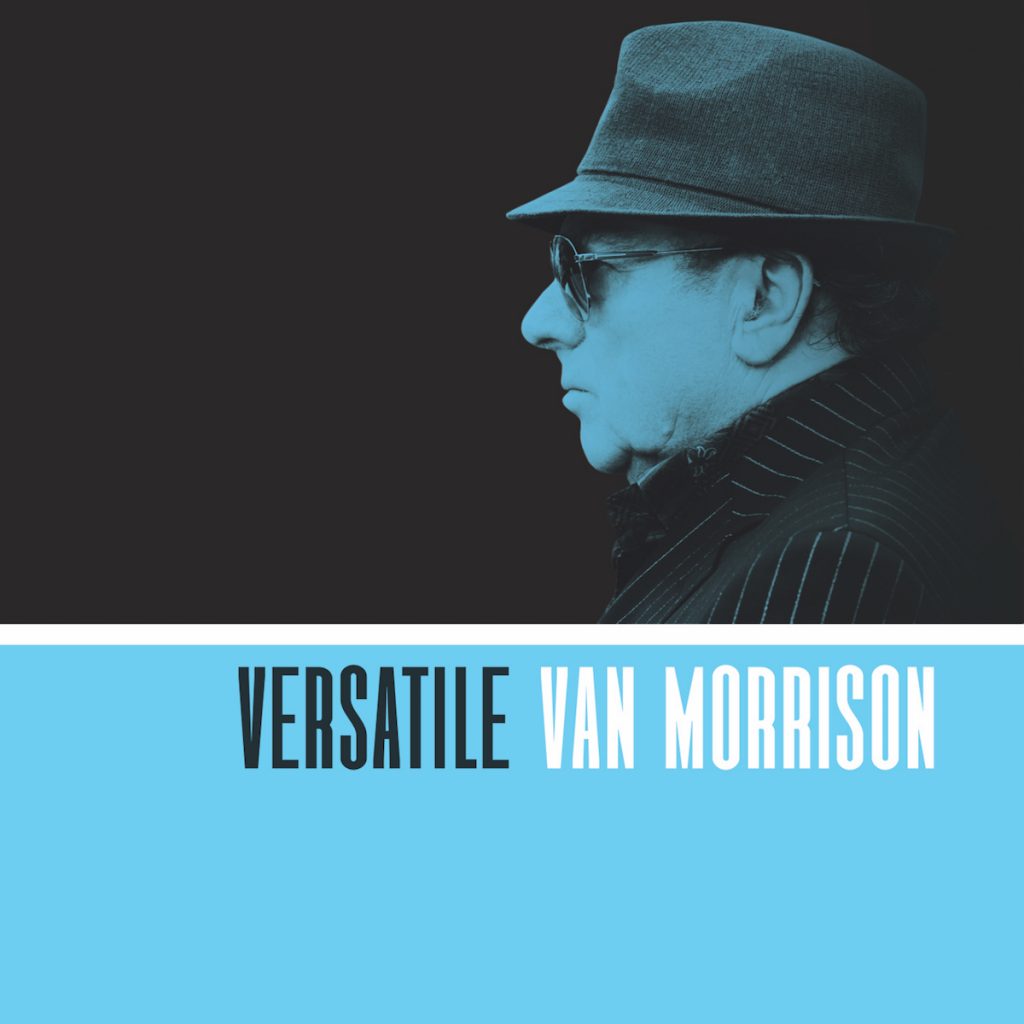 Following the success of his 37th studio album, Roll With the Punches (which charted at No 4 in the U.K. this September), Van Morrison released his 38th, titled Versatile, on Dec. 1 via Legacy Recordings.
Order the CD here. Order the LP here.
According to a Nov. 6 press release from Legacy, "Versatile is positive proof that Van Morrison is built differently to other artists. One of very few British recording artists to warrant the description 'living legend,' Van is currently working at a rate to put musicians a third of his age to shame; an ethic that harks back to his early days as a recording artist who'd easily release multiple brilliant long players within the space of a year."
On Dec. 11, Eagle Rock Entertainment announced the Feb. 16 release of Van Morrison In Concert, a live DVD and Blu-ray of a 2016 performance at the BBC Radio Theatre. Songs include such favorites as "Here Comes the Night," "Jackie Wilson Said" and "Brown Eyed Girl." The release includes the 12-song Up on Cyprus Avenue, a performance celebrating Morrison's 70th birthday. (See the complete track listing below.) Pre-order the DVD here and the Blu-ray here.
Related: Looking at Van's classic His Band and Street Choir album
"While Roll With the Punches saw Van revisit many of the definitive rhythm and blues records that have stayed with him all his life, Van's latest album sees him delve further back into recorded music's archives to interpret some of the 20th century's greatest vocal jazz standards," says the release.
Across Versatile's 16 tracks, Morrison "interprets some of the very building blocks of modern music in his own utterly unique style," says the announcement. As well as songs originally made famous by the likes of Chet Baker, Frank Sinatra, the Righteous Brothers, Tony Bennett and Nat "King" Cole, Versatile features six new compositions, including "Broken Record."
Versatile Track Listing
Broken Record (Van Morrison)
A Foggy Day (George Gershwin and Ira Gershwin)
Let's Get Lost (Frank Loesser and Jimmy McHugh)
Bye Bye Blackbird (Ray Henderson and Mort Dixon)
Skye Boat Song (Traditional. Arranged by Van Morrison)
Take It Easy Baby (Van Morrison)
Makin' Whoopee (Walter Donaldson and Gus Kahn)
I Get a Kick Out of You (Cole Porter)
I Forgot That Love Existed (Van Morrison)
Unchained Melody (Alex North and Hy Zaret)
Start All Over Again (Van Morrison)
Only A Dream (Van Morrison)
Affirmation featuring Sir James Galway (Van Morrison)
The Party's Over (Betty Comden, Adolph Green and Jule Styne)
I Left My Heart in San Francisco (George Cory and Douglass Cross)
They Can't Take That Away from Me (George Gershwin and Ira Gershwin)
Tracks on the album were recorded at Stormont Hotel, Co. Down; The Courtyard, Clandeboye Estate, Co.Down; The Culloden Hotel, Co.Down; Slieve Donard Hotel, Co. Down; Dunluce Castle, Co. Antrim and Holywood Studio, Co. Down.
Listen to "Makin' Whoopee"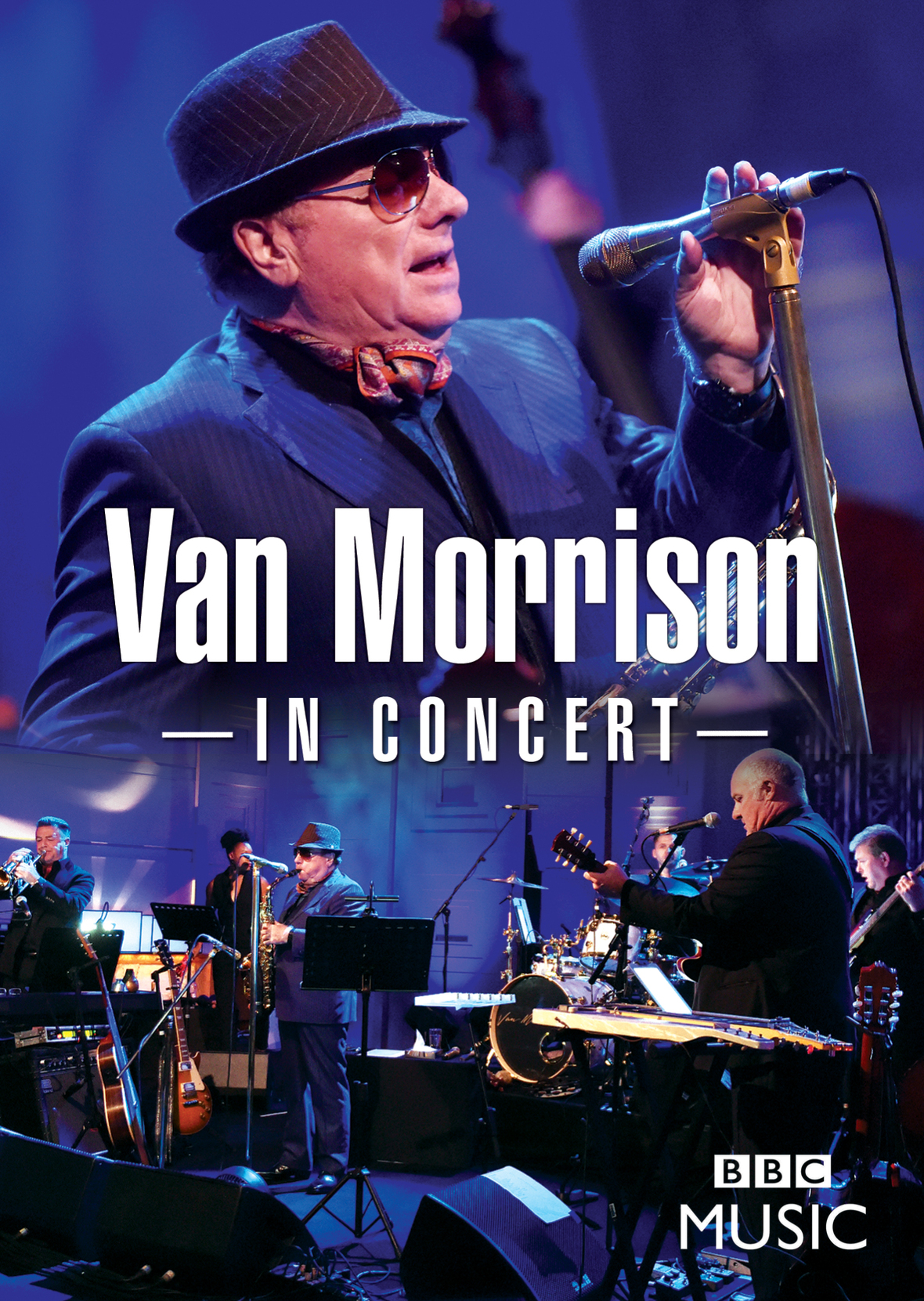 In Concert Track Listing
(1) Too Late (2) Magic Time (3) Wild Night (4) Medley: Baby Please Don't Go / Don't Start Crying Now (5) Here Comes The Night (6) Every Time I See A River (7) Cleaning Windows / Be-Bop A Lula (8) Let It Rhyme (9) Whenever God Shines His Light (10) Sometimes We Cry (11) Going Down To Bangor (12) The Pen Is Mightier Than The Sword (13) Keep Me Singing (14) Enlightenment (15) Carrying A Torch (16) Brown Eyed Girl (17) Jackie Wilson Said (18) In The Garden
BONUS CONCERT
(1) Cyprus Avenue (2) Celtic Swing (3) Cleaning Windows / Be-Bop A Lua (4) Days Like This (5) Precious Time (6) Sometimes I Feel Like A Motherless Child (7) Baby Please Don't Go / Parchman Farm / Don't Start Crying Now (8) It's All In The Game (9) Burning Ground (10) Whenever God Shines His Light (11) And The Healing Has Begun (12) On Hyndford Street
Watch a Morrison favorite from the release
Morrison is on tour. Tickets are available here and here.
Watch Van Morrison sing "Unchained Melody" at a 2012 festival

Latest posts by Best Classic Bands Staff
(see all)