9 Unique (and Memorable) Guitar Riffs
by Tim Sommer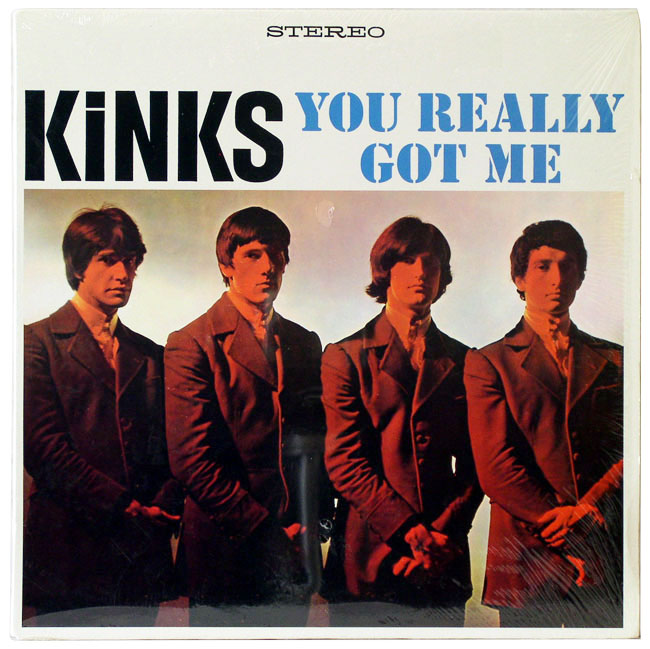 There was a delicious squabble a while back on the Internet: Kinks guitarist Dave Davies was livid that his brother Ray took credit for the earth-changing guitar sound Dave devised for "You Really Got Me."
Any follower of The Kinks – especially one cognizant of the sibling struggles over the years between Ray and Dave – was barely surprised by the kerfuffle. Without a doubt, Dave's story is the one to be believed.
Consider "Louie Louie." In its first incarnations, its riff is a fiddle-thin piano plink transcribed to guitar; admirable in composition, but pale in execution, especially when held up to the Kinks' sonic blasts to come. For all intents and purposes, the riff era begins in 1964, when Dave slugs out those hefty F to Gs.
And by "riffs," I am talking about something fairly specific: a sequence of bar chords played on the guitar in a repetitive fashion, with a significant element of the song introduced or sung over the chord sequence. For instance, "I Can't Explain" by the Who is (what I call) a riff; the (nearly as arresting) "Mississippi Queen" by Mountain is not (great part, but too much single-note diddling and not enough bar chords).
Got it?
9) "Sweet Jane" by The Velvet Underground
Stately, patient, majestic, instantly embracing, not so much a swagger as a confident, straight-backed march to the table that's been waiting for you at the hippest club in the city. Would love to know where this came from; an earlier memorable VU riff, "There She Goes Again," was appropriated lock, stock and barrel from Marvin Gaye's "Hitch Hike," but I can find no source for this.
8) "Making Time" by The Creation
An angry, arty, chunky interpretation of what The Who, Small Faces and The Move were doing, only The Creation do it perfectly. There's something decidedly odd about the chord selection, making me think that perhaps it was composed backwards. It's a shame Hendrix never covered this; there's a deeply beautiful drunk on a tightrope snarl here that he would have nailed.
7) "Farmer John" by The Premieres
It's curious that this riff appears nowhere in Don and Dewey's original version of "Farmer John" (a wonderful, but riff-less dose of amphetamine R&B via the Everlys). This is a slightly more elaborate, more syncopated and less drunken variation of "Louie Louie."
6) "Roadrunner" by Jonathan Richman
A lot of great riffs are re-interpretations of earlier classic riffs; "Roadrunner" was a taming of the Velvets' world-ending and feral "Sister Ray," but they replaced the drug beast howl with an overlay of Fabs/Big Star sensitivity. It's one of the great stompy-fisty riffs of all time, "Autobahn" transcribed by the Dave Clark Five.
5) "I Want You" by The Troggs
Clearly, just a re-write of the "Wild Thing" riff that had made The Troggs famous, but because they're, well, The Troggs, they couldn't help but make it dumber, fiercer and more threatening.
4) "Grim Reaper" by Detective
Let's say someone gave Led Zeppelin an IV-drip full of pure Costa Rican coffee beans, then told them to spit out a riff based on the "Odessa stairs" sequence in the movie Battleship Potemkin, with the further instruction to make it sound like "You Really Got Me" played sideways by someone describing the Running of the Bulls, and you have this strange, aggressive, gorgeous riff.
3) "Cities on Flame With Rock and Roll" by Blue Öyster Cult
Yes, I know it's a rewrite of Black Sabbath's "The Wizard," but it's a superior rewrite. It almost disqualifies itself due to its single note-to-bar chord ratio, but those first three chords just announce the Fall of Man as well as anything ever recorded.
2) "Jailbreak" by Thin Lizzy
Phil Lynott is one of the great rock stars of all time. "Jailbreak" is "I Can't Explain" re-written by Free, it's "Gloria" running for a subway, it is almost dreamlike in its weird mixture of gigantic and intimate.
1) "You Really Got Me" by The Kinks
In 1964, when Dave stuttered and distorted the bar chord that Bo Diddley had fiddled with a decade or so earlier, he literally invented an entirely new avenue for rock music; it is one of the fundamental moments in the history of the guitar.
Latest posts by Tim Sommer
(see all)