Trakin Care of Business: Hit or Myth?
by Roy Trakin
The columnist ruminates on fact vs fiction in Vinyl, Grammy tributes, new Neil Young book & more
1) Vinyl (HBO): Like the recent Diary of a Teenage Girl, Vinyl is poised at the moment the '60s era of peace-and-love curdled into the druggy, coke-fueled desperation of the '70s. As for its surprisingly numerous detractors – many of whom claim to have experienced its depictions first hand – this is not a documentary. Rather it's a feverish dream of a music business that never existed in real life, a parody that's supposed to be funny. And you won't find me complaining about a narrative that includes an epiphany at an expertly recreated New York Dolls concert at a crumbling Mercer Arts Center. Bobby Cannavale is a mash-up of Tommy Mottola, Walter Yetnikoff and, yes, the late Marty Thau (who I worked for in the late 1970s), whose own life was changed when he discovered the Dolls, giving up a cushy promotion gig with Neil Bogart (another possible role model) to pursue his rock'n'roll dreams. Like Terence Winter's Boardwalk Empire, another show that got off to a slow start before finding its stride, Vinyl liberally mixes reality and fiction: Hy Weiss' "$100 handshake," the take-off on MCA's "Music Cemetery of America" put-down, Led Zeppelin manager Peter Grant's legendary temper, mobsters-cum-promotion men like Joe Isgro and corrupt label boss Morris Levy. Sure, the time frame is off just a little. And Marty Scorsese's presence turns it more into Goodfellas meets Hit Men, while fellow executive producer Mick Jagger casts a sneering, lookalike son who's a combination of his old man and Richard Hell. Still, I'm enjoying the small touches – when the Germans refer to 'The Led Zeppelin,' it reminds me of real-life PolyGram label chief Guenter Hensler, who used to enthuse in his thick accent, "Kiss is fan-tas-tic." Sure, there's exaggerated melodrama – the crushing of Andrew Dice Clay's gun-wielding Spector-esque radio guy's head is more mafia than music biz – but that tough guy image was always part of the allure of the old school music business.
2) Grammy Tributes: This year's Awards ceremony resembled an extended memorial service as baby boomer icons like David Bowie, Glenn Frey, B.B. King, Maurice White and Natalie Cole were honored with musical homages or, in the case of Cole, an extended "In Memoriam" clip that her family deemed unworthy. Perhaps the most controversial was Lady Gaga's Bowie medley, which seemed to pay tribute more to costume "ch-ch-ch-changes" than the essence of his work. But David was all about the show business aspect of what he did (remember his duet with Bing Crosby on "Little Drummer Boy"?), and probably would've appreciated it, right down to the Intel commercial tie-in. On the other hand, you've got to wonder about the appropriateness of "Take It Easy" as a nod to the departed Eagle, and while the harmonies were spotless, it was hard to glean any sentiment. Perhaps Chris Stapleton, Bonnie Raitt and Gary Clark Jr.'s B.B. King honorarium worked best because it didn't try to do too much, merely dug into "The Thrill Is Gone," which managed to wrench emotion out of its apt sentiments. Still, with more classic rockers bound to fall by the wayside in the years ahead, the Grammy Awards will be finding itself devoting increasingly more time during its telecast to these memorial segments and less to the actual honors themselves.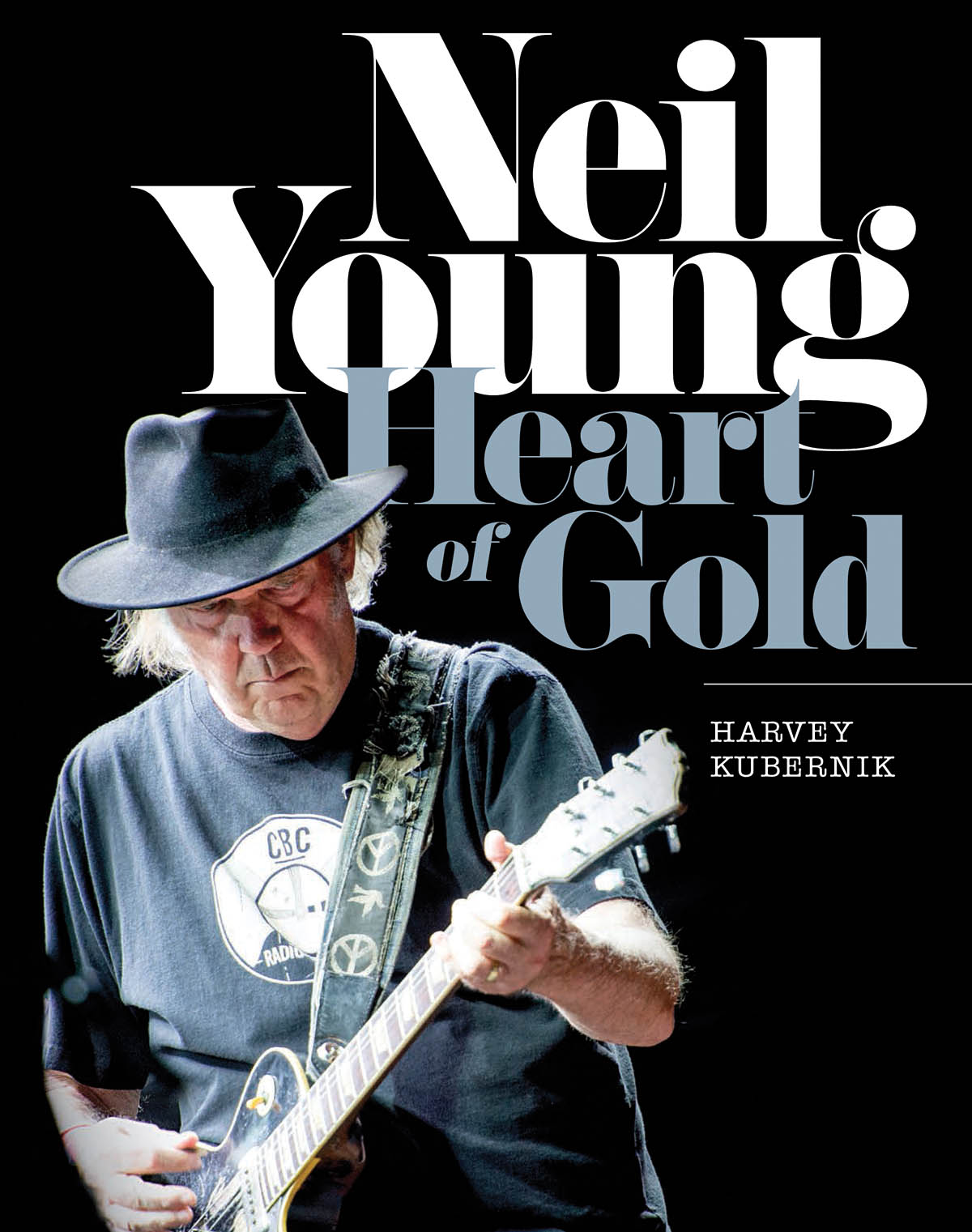 3) Harvey Kubernik, Neil Young Heart of Gold (Backbeat Books): Marking Young's 70th birthday last November, this biography, a follow-up to Kubernik's book on Leonard Cohen, offers a combination of oral history and coffee table tome, lavished with vintage photographs and including timelines over the course of the veteran singer-songwriter's half-century career, starting with the Buffalo Springfield through summer 2015. Gathering a who's-who of producers, engineers, fellow band members, critics and just plain fans, the L.A.-based writer/historian does a nice job of keeping things focused on the process and the music rather than salacious gossip or scandal. If you're looking for sex and drugs, you've come to the wrong place, but if you're looking for rock'n'roll, this volume explores the genesis of Young's incredible versatility as a musician and creator. You won't get much insight into his stormy love life outside of a brief entry that he split with his wife of nearly 36 years, Pegi Young, or anything at all on his current squeeze, actress Daryl Hannah, but that would be another book. There's also a comprehensive list of everyone who contributed comments and an annotated discography that makes this a must-have for any diehard Young fan.
4) Merle Haggard and Kris Kristofferson at the Saban Theater, Beverly Hills: With the recent spate of rock star deaths, it was comforting to see these survivors, still hale and hearty, even if this concert was postponed twice when Merle suffered a bout of double-pneumonia. Accompanied by Haggard's crack back-up band The Strangers, the two vets exchanged songs from their estimable catalogs. Haggard's "Silver Wings" and "Working Man Blues" combined fiddle, sax, guitar and honky-tonk piano into a comfortable groove. Then it's Kris' turn on the brooding "Darby's Castle" and "Help Me Make It Through the Night." Kristofferson's "Me and Bobby McGee" interpolated "Good enough for me… and Janis" to the chorus to give an added poignant quality to the evening. Merle exhibited his underrated humor by joking about turning down Donald Trump's request to use "Are the Good Times Really Over" for his campaign. "If a million of his fans donated a buck apiece, maybe," he laughed. Kris segues from "Sunday Morning Coming Down" to Haggard's "Okie from Muskogee," which he announces "is a song about cannabis," and you realize the redneck anthem which turned the counterculture against him was really a tongue-in-cheek ode to smoking weed.
5) Gripes, Rants and Raves: The shaggy-haired heartthrob Pete Yorn showcased his new Capitol Records album, Arranging Time, his first in six years, for KCRW fans at Bob Clearmountain's Apogee Studios, highlighting new songs like "Summer Was a Day," "Lost Weekend," "Halifax" and "She Was Weird," interspersed with old classics like "Strange Condition," "Life on a Chain" and "For Nancy," as brother Hollywood producer Rick Yorn – one of the guys behind Vinyl – looked on… Is Zach Galifianakis' Baskets the weirdest, most deadpan new comedy on TV? The show about a rodeo clown in Bakersfield – with Louie Anderson playing his mother – makes executive producer Louis C.K.'s Louie seem like a laugh riot, but it's weirdly compelling, especially co-star Martha Kelly.

Latest posts by Roy Trakin
(see all)