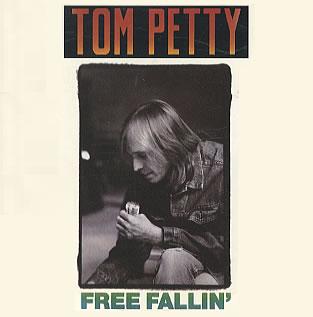 Tom Petty's songwriting has long evoked memorable imagery with such well-crafted tunes as "American Girl," "I Won't Back Down" and "Mary Jane's Last Dance," to name just a few. He was a welcome addition to the Songwriters Hall of Fame in 2016 for his remarkable body of work.
One such song, "Free Fallin'," from his 1989 solo album Full Moon Fever, was co-written with Jeff Lynne. (The album is billed as Petty's solo debut, and includes contributions from Heartbreakers Mike Campbell, Benmont Tench and Howie Epstein, as well as fellow Traveling Wilburys Lynne, Roy Orbison and George Harrison.)
"Free Fallin'" name checks specific references to various areas of Los Angeles' San Fernando Valley. In the lyrics, Petty and Lynne describe:
All the vampires walkin' through the valley
Move west down Ventura Boulevard
Watch the original "Free Fallin'" video
Petty's death on Oct. 2, 2017 inspired numerous tributes from his classic rock peers who added their Petty favorites into their setlists.
Related: Roger McGuinn performs Petty tribute
Petty's fans, too, celebrated his life in memorable ways. On the night of Oct. 19, 2017—on the eve of what would have been Petty's 67th birthday—fans organized a Tom Petty Memorial Vampire Walk. They met at the corner of Sepulveda Boulevard and—naturally—Ventura Boulevard, with many dressed as vampires.
They sang along as a group—including a Petty lookalike—performing "Free Fallin'" and then proceeded to move west down Ventura Boulevard.
Watch the performance
Of the dozens of Petty songs to chart on the U.S. Hot 100, only two reached the Top 10. The first was 1979's "Don't Do Me Like That." The second and the highest-charting pop hit of his career? "Free Fallin'," which peaked at #7 in 1989.
Related: Our interview with the author of the book, Tom Petty and Los Angeles

Latest posts by Best Classic Bands Staff
(see all)