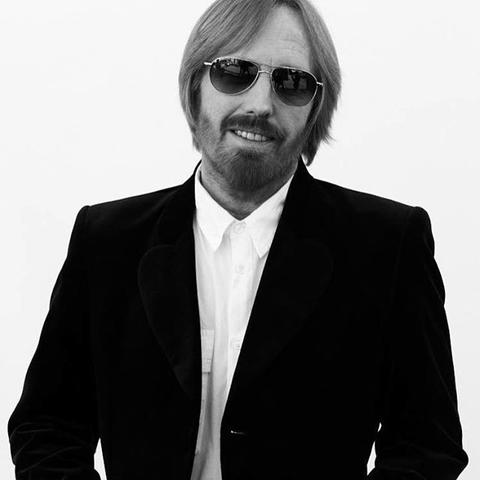 Although his autopsy result, made public last week, revealed that Tom Petty died of an accidental overdose of several medications, he was not a drug addict, said his daughter AnnaKim in a statement published on Instagram and other social media sites.
"Thomas Earl Petty lived a million lifetimes in one," the 35-year-old AnnaKim's statement said. "He overcame much psychic pain from an abusive childhood by transforming his anger into the greatest rock 'n' roll band ever. My dad in the past openly overcame a crippling drug problem with no shame."
AnnaKim's statement comes after the announcement by a medical examiner/coroner last week that Petty, who died last Oct. 2 at age 66, succumbed to a combination of drugs that he took to overcome pain caused by numerous ailments including emphysema, knee problems and, most significantly, a fractured hip. Petty had only recently completed a 53-date tour, playing those dates with the hip injury, which became a full-scale break due to lack of earlier treatment.
Petty's widow, Dana, and oldest daughter, Adria, released a statement on Jan. 19, following the revelation of the autopsy report, stating, "As a family we recognize this report may spark a further discussion on the opioid crisis and we feel that it is a healthy and necessary discussion and we hope in some way this report can save lives. Many people who overdose begin with a legitimate injury or simply do not understand the potency and deadly nature of these medications."
In the new statement by AnnaKim, she posted, "His recent death is tragic yet he died from doing what he loved and what will continue to keep his spirit alive. Touring with a broken hip because he would have it no other way. He loved performing. There are no hypothetical questions I love my dad and feel he is an immortal badass. The amount of pain his hip caused was beyond a normal surgery. He is at peace, out of pain. I thank you for respecting my family's privacy and inviting love during this shocking new chapter. My dad loved his life and left behind so much love in his music for us to share. Invite love, listen to Tom Petty. He passed away with his family in a room filled with love. I feel very connected to him."
Related: Tom Petty, a true rock 'n' roll star
Watch Tom Petty and the Heartbreakers perform "Free Fallin'" on the 2017 tour

Latest posts by Best Classic Bands Staff
(see all)