Tom Petty & the Heartbreakers 40th Anniversary: 2017 Review
by Greg Brodsky
Not many classic rock bands get to enjoy a 40th anniversary and even fewer are able to do so by selling out arenas wherever they play. In the case of Tom Petty & the Heartbreakers, they're celebrating the occasion with as polished a set as any band you'll see.
For this (almost) career-spanning tour, they're playing hits and a few deep tracks, ranging from their self-titled debut through their most recent, 2014's Hypnotic Eye, including a lot of choice cuts from two of Petty's solo efforts, 1989's Full Moon Fever and 1994's Wildflowers, which together accounted for eight of the show's 19 songs.
At the Prudential Center in Newark, N.J., on June 16, 2017, the band symbolically kicked things off with the very first cut from that 1976 debut, "Rockin' Around (With You)." The song has grown since the 2:26 studio version that was recorded by a bunch of unknown musicians who couldn't have imagined the successful circumstances in which they'd be performing it today.
The crowd goes wild for "Mary Jane's Last Dance," an unlikely Top 40 hit in 1993 and the set's follow-up, 1994's "You Don't Know How it Feels," with its familiar harmonica opening and laid-back pacing.
Watch "Mary Jane…"
Three of the four original Heartbreakers remain, a rare feat in rock 'n' roll: Petty's fellow Floridians lead guitarist Mike Campbell and keyboardist Benmont Tench, plus bassist Ron Blair. (It's Blair's second lengthy run that bookends a 20-year break.)
The rest of the brilliant, veteran lineup includes multi-instrumentalist Scott Thurston, who joined in 1991, and drummer Steve Ferrone ("the new guy because he's only been with us 24 years," says Petty).
Watch "I Won't Back Down"
This wasn't the first Petty concert for the vast majority of the suburban crowd, as the arena was dotted with vintage Petty concert tees. And, on songs like "Don't Come Around Here No More," the audience was well-familiar with his call-and-response when the music stopped halfway and the house lights came on. And the final minute-and-a-half is a highlight as the musicians take over amidst strobe lights.
Later, during a mini-Wildflowers set, Petty gets acoustic on the beautiful title cut as Ferrone supplies a steady beat.
Related: Our Album Rewind of Petty's solo masterpiece
The mood continues with a lovely "Learning to Fly" as Petty allows the audience to sing the familiar chorus.
The set closer, "Runnin' Down a Dream," allows the band to stretch out.
The two-song encore ends, fittingly, back where it all started with "American Girl," from that debut album. Though the song didn't chart when it was released 40 years ago, it's become, arguably, his most popular and enduring song.
"I was asked by a journalist how we've kept this going for so long," he says. "And the answer was 'the fans… they keep coming back."
Related: Our interview with the author of Petty's 2015 biography
Joe Walsh was the show's opening act, his final one of the Heartbreakers' anniversary tour. The ever-congenial performer played a 10-song set mixing solo stuff ("In the City," "Rocky Mountain Way"), music from the James Gang ("The Bomber," "Funk #49") and an Eagles song ("Take It to the Limit"), with a full 10-piece band.
While singing the lyric "I have a good time" from his biggest solo hit, 1978's "Life's Been Good," he says, "Yes, I do." You believe him. There needs to be a reality show called Being Joe Walsh because he sure seems to lead the good life.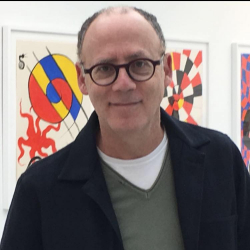 Latest posts by Greg Brodsky
(see all)