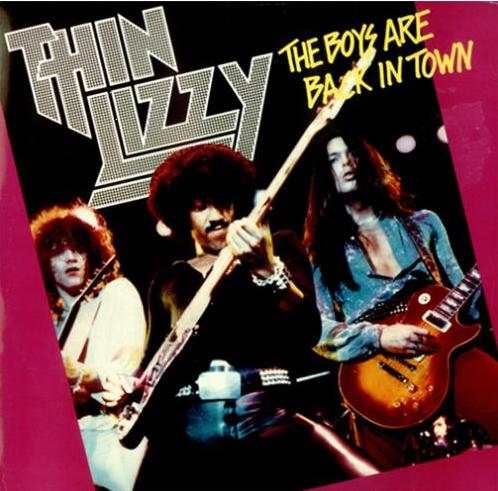 It starts with a pile-driving power chord conversing amiably with a chugging bass lick. The intro seems to repeat a hundred times before it finally lets go, giving way to Phil Lynott's strutting, triumphant lead vocal:
"Guess who just got back today
Them wild-eyed boys that had been away
Haven't changed, haven't much to say
But man, I still think them cats are crazy."
Before you know it, there's the anthemic call-and-response chorus—"The boys are back in town, the boys are back in town!"—sung repeatedly over a twin-Les Paul guitar riff that has to rank as one of classic rock's all-time greatest earworms.
Just a little more than a minute has passed. There are still more than three left in Thin Lizzy's song.
Watch them perform "The Boys Are Back in Town" live
"The Boys Are Back in Town" was the only real hit Thin Lizzy ever had in the United States. It was released on April 17, 1976, pulled as a single from their latest album, Jailbreak. It peaked at #12 on the Billboard singles chart, with the album, the band's sixth in all but first to chart in America, reaching #18.
No one was more surprised to see the ascent of "Boys…" than Thin Lizzy.
In a quote on the band's Wikipedia page, guitarist Scott Gorham said, "Jailbreak wasn't shifting and we weren't selling any tickets, but there we were, gigging around…The manager came in and told us, 'Well, guys, it looks like you have a hit record.'…Our response was, 'Wow! Which song are you talking about?' When he replied, 'The Boys Are Back in Town,' it was a case of, 'Really?'"
In fact, Gorham added in another interview, "To tell you the truth, we weren't initially going to put 'The Boys Are Back in Town' on the Jailbreak album at all. Back then you picked 10 songs and went with those because of the time restrictions of vinyl."
Listen to the original studio version of "Boys…"
Gorham wasn't a member of Thin Lizzy when they first came together in Dublin, Ireland, in 1969. He joined five years later, and was part of the breakthrough Jailbreak quartet that also included Lynott on bass, Brian Robertson playing the other guitar and Brian Downey on drums. Thin Lizzy saw themselves as an equal partnership but, to most fans, it was always Lynott's band: On "Boys…," as well as their other signature tunes like "Whiskey in the Jar," "Cowboy Song," "Waiting for an Alibi" and the title track off of Jailbreak, Lynott was the guy, the band's main songwriter and lead vocalist, the true face of Thin Lizzy.
Related: What was happening in rock in 1969, the year Thin Lizzy formed?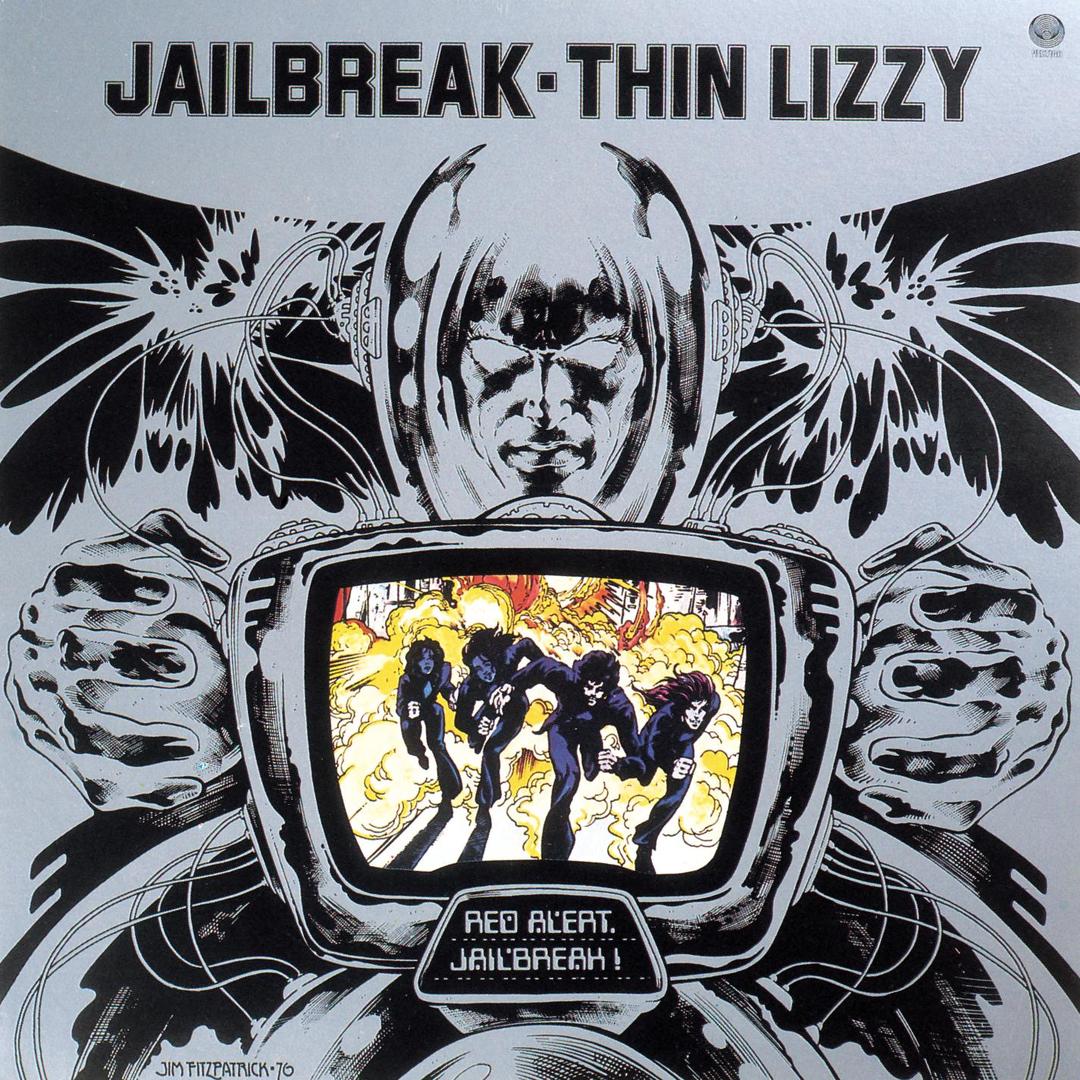 At home, they were huge: "The Boys Are Back in Town" was a #1 hit in Ireland, one of many they'd score there. But outside of Ireland they couldn't seem to catch a break until they released this random album track as a single. It won the quartet fans all over the world, and although they never quite ascended to superstardom in the States, their legacy has endured and their fame has expanded.
Sadly, Phil Lynott didn't live to see that honor happen. Born on August 20, 1949, he died at the young age of 36 on January 4, 1986, three years after the band's official breakup. Tributes to Lynott have occasionally been mounted since then, and there is even a bronze statue of the musician in the heart of Dublin. A current lineup of the band, led by Gorham, carries on the Lizzy legacy. The boys, it seems, are still hanging around the town.
Here's another live version of the tune, just because…
Thin Lizzy were nominated for the Rock and Roll Hall of Fame's Class of 2020. The voting body decided against them in favor of such rock icons as Whitney Houston and the Notorious B.I.G.

Latest posts by Best Classic Bands Staff
(see all)