The Who are releasing another compilation album. However, this one, Essential, which arrives Oct. 16 in the U.K. and Oct. 23 in the U.S., includes many of the band's lesser known songs including "So Sad About Us," "Armenia City in the Sky" and "Call Me Lightning," alongside such Who mainstays as "Pinball Wizard," "My Generation" and "Baba O'Riley." The 3-CD collection also features 13 live performances on its third disc, including "Magic Bus," "Bargain" and "Naked Eye," culled from such landmark concerts as the Isle of Wight, Leeds and Hull in the U.K., as well as at Woodstock.
From the announcement: Hailing from West London they began life as The Detours in 1964, became The Who, then briefly The High Numbers before returning to the moniker the world would come to know them so well by. While original songs penned by lead guitarist Pete Townshend were featured from the start, their early live sets also included covers of then-current U.S. blues and R&B material. Coupled with their Mod dress sense and affiliation with the pop art movement it made them a compelling live draw.
If you knew that The Who's highest charting single in the U.S. was "I Can See For Miles," raise your hand.
The new collection includes their best live version of "Won't Get Fooled Again" but omits songs from their well received 2019 album, WHO.
While on the topic of the latter, a new deluxe edition is being released on Oct. 30. It features a second CD with eight live acoustic tracks from the band's only 2020 concerts, recorded 50 years to the day since their seminal show at Leeds University.
See the complete track listing below the links for both titles.
The Who Essential Track Listing
CD1
01: Anyway, Anywhere, Anyhow
02: I Can't Explain
03: My Generation
04: The Ox
05: The Goods Gone
06: Much Too Much
07: Circles
08: Whiskey Man
09: Run, Run, Run
10: So Sad About Us
11: I Can See for Miles
12: Armenia City in The Sky
13: Tattoo
14. Call Me Lightning
15: Rael (Pt 1 & 2)
16: I'm Free
17: Amazing Journey
18: Sparks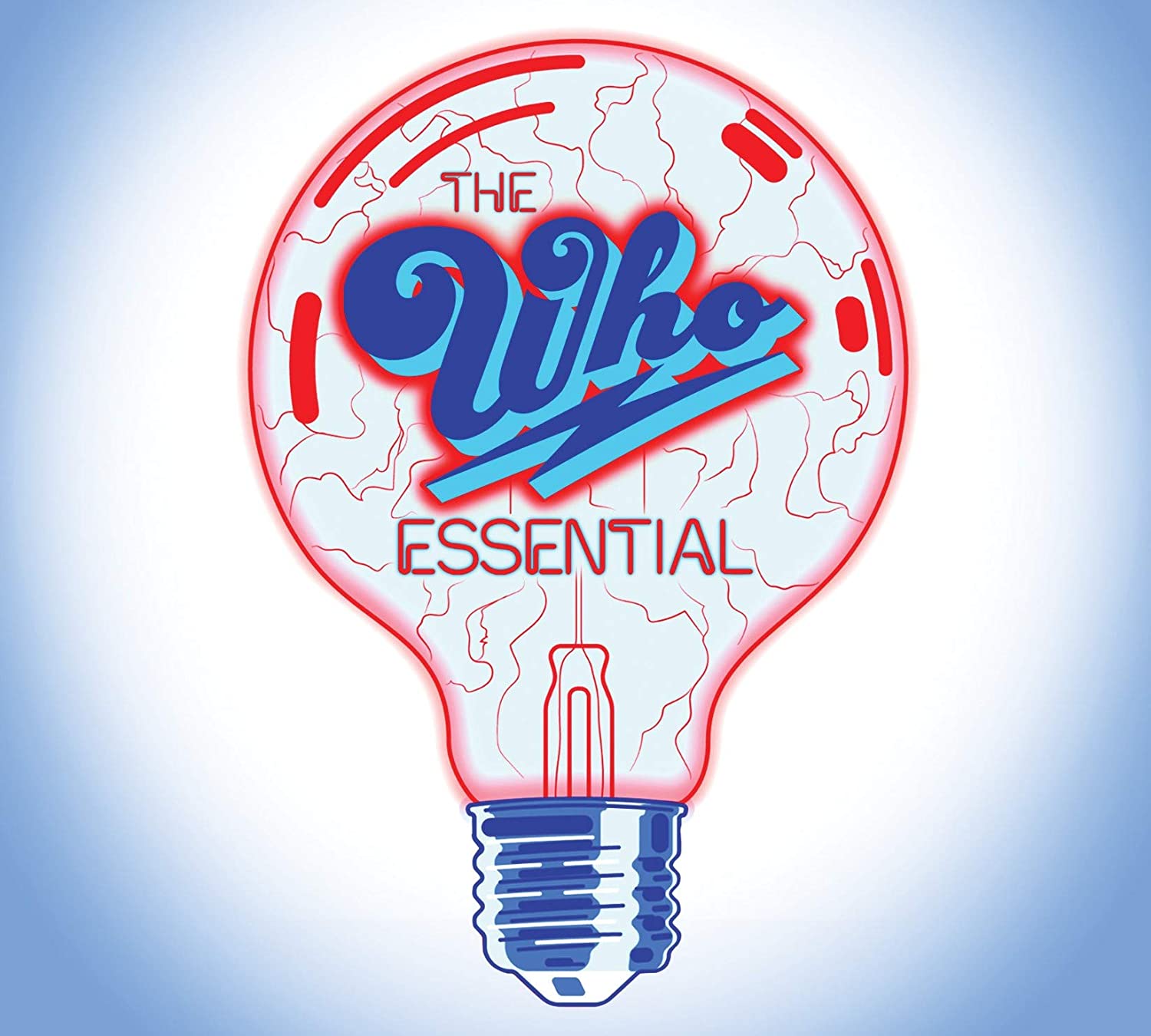 CD2
01: Pinball Wizard
02: Here For More
03: Baba O'Riley
04: Behind Blue Eyes
05: Getting in Tune
06: Pure And Easy
07: I'm One
08: The Real Me
09: 5:15
10: Long Live Rock
11: However Much I Booze
12: Slip Kid
13: Who Are You
14: Trick of the Light
15: You Better You Bet
16: Eminence Front
17: It's Not Enough
18: Old Red Wine
CD3
01: Won't Get Fooled Again (Live at Shepperton Studios from The Kids Are Alright film)
02: Amazing Journey/Sparks (Live at Leeds Medley)
03: Magic Bus (Live at Leeds)
04: Summertime Blues (Live at Leeds)
05: Shakin' All Over (Live at Hull)
06: Naked Eye (Live from Who's Next deluxe)
07: Bargain (Live from Who's Next deluxe)
08: Pinball Wizard (Live at Woodstock from The Kids Are Alright film)
09: I'm Free (Live from Tommy deluxe)
10: Go To The Mirror (Live from Tommy deluxe)
11: See Me Feel Me (Live at Woodstock from The Kids Are Alright film)
12: Young Man Blues (Live at the Isle of Wight)
13: Relay (Live at Lyon on Endless Wire deluxe)
CD 1 WHO
1. All This Music Must Fade
2. Ball and Chain
3. I Don't Wanna Get Wise
4. Detour
5. Beads On One String
6. Hero Ground Zero
7. Street Song
8. I'll Be Back
9. Break The News
10. Rockin' In Rage
11. She Rocked My World
12. Beads On One String – Yaggerdang Remix
CD 2 Live at Kingston
1. Intro
2. Substitute (Acoustic – Live at Kingston)
3. Squeeze Box (Acoustic – Live at Kingston)
4. Tattoo (Acoustic – Live at Kingston)
5. The Kids Are Alright (Acoustic – Live at Kingston)
6. Break The News (Acoustic – Live at Kingston)
7. She Rocked My World (Acoustic – Live at Kingston)
8. Won't Get Fooled Again (Acoustic – Live at Kingston)

Latest posts by Best Classic Bands Staff
(see all)