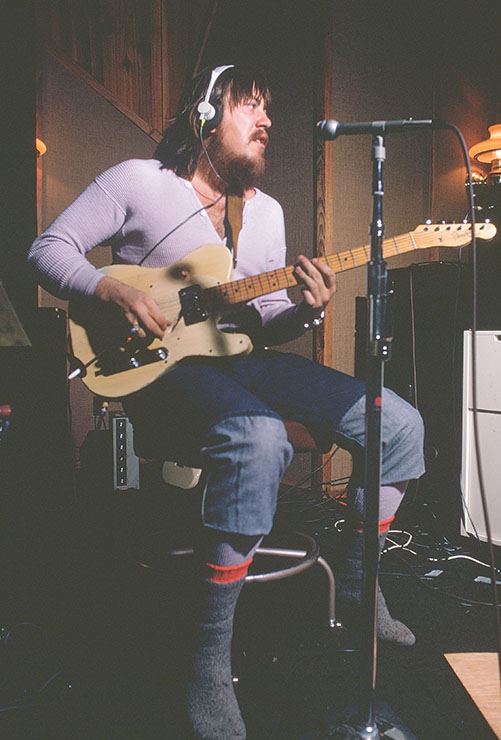 A documentary film, Chicago: The Terry Kath Experience, about the founding member and legendary Chicago guitarist, is being released Dec. 12 by FilmRise. The film was directed by his daughter, Michelle Kath Sinclair, who began work on it after discovering a box of Chicago memorabilia, as a way to get to know and understand one of the great rock legends of the 1970s.
The film features interviews with those who knew him best: his Chicago bandmates, prominent musicians, friends and family. It also includes concert footage, archival photos, and video taken by Kath himself.
Kath played and composed totally by ear, never having had any guitar lessons. His mixing of blues, jazz, and rock, along with his soulful, melodic vocals helped skyrocket Chicago to fame. At the time of his death, Chicago had released 11 consecutive platinum-selling albums and undertaken multiple world tours.
The DVD and Blu-ray feature raw and uncut bonus footage with behind-the-scenes moments of Michelle's journey as well as clips that did not make the final cut, including her backstage visit with Chicago, a candid interview with Michelle and her mother Camelia, a special compilation of Terry Kath's 8mm home footage with commentary, and more.
Chicago: The Terry Kath Experience follows his influence on the band that would become Chicago, to his tremendous skills that impressed fellow greats such as Jimi Hendrix and Eric Clapton and sheds light on his tragic death on January 23, 1978 that resulted from playing with a gun that he did not realize was loaded.
Related: Kath's sizzling extended guitar solo on a live 1970 performance of "25 or 6 to 4"
Helping Sinclair on her heartfelt quest is an impressive roster of music legends, featuring artists who played with Kath during his career, and famous musicians he inspired, including Joe Walsh ("[Terry] is one of the most underrated guitar players of the '70s"), Jeff Lynne (who called Kath "the fastest guitar player I've ever seen"), Toto guitarist Steve Lukather and Heartbreakers' guitarist Mike Campbell)Highlights include candid interviews with fellow Chicago founders Peter Cetera, Robert Lamm, James Pankow, Walter Parazaider, Danny Seraphine, Lee Loughnane, and Chicago road manager Jerry Vaccarino.
Watch the Chicago: The Terry Kath Experience trailer
The film was an official selection at the 2016 Toronto International Film Festival.
Watch an interview with Michelle Kath Sinclair and even more great footage from the documentary

Latest posts by Best Classic Bands Staff
(see all)