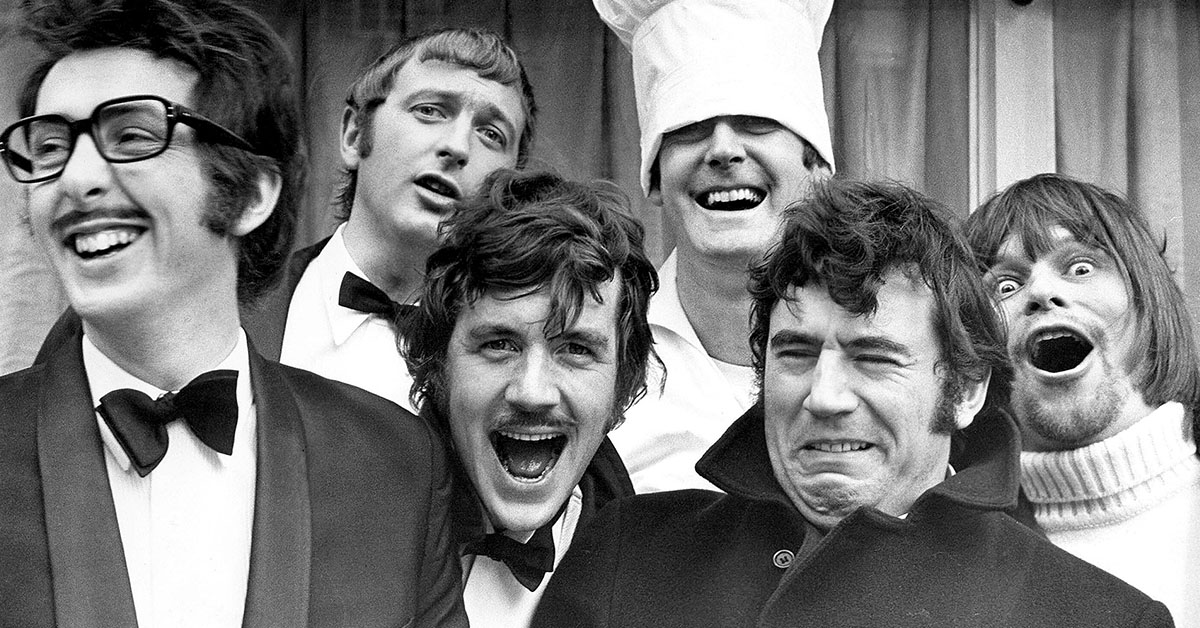 The British actor, director and screenwriter Terry Jones, who cofounded the comedy troupe Monty Python, died January 21, 2020, following a battle with dementia that left him unable to speak. His death was confirmed by his family, which posted the following announcement:
"We are deeply saddened to have to announce the passing of beloved husband and father, Terry Jones. Terry passed away on the evening of 21 January 2020 at the age of 77 with his wife Anna Soderstrom by his side after a long, extremely brave but always good-humored battle with a rare form of dementia, FTD. Over the past few days his wife, children, extended family and many close friends have been constantly with Terry as he gently slipped away at his home in North London. We have all lost a kind, funny, warm, creative and truly loving man whose uncompromising individuality, relentless intellect and extraordinary humour has given pleasure to countless millions across six decades."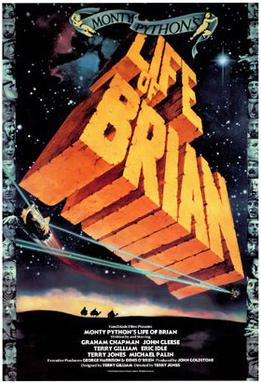 Among his credits, Jones co-starred in, and directed, Monty Python's Life of Brian, the 1979 film voted the funniest of all time in British polls. Jones portrayed the titular character Brian's mother, uttering the now iconic line, "He's not the messiah, he's a very naughty boy!"
Related: Neil Innes, a Python collaborator, died in 2019
Born in Wales on Feb. 1, 1942, Jones graduated from Oxford with a degree in history, where he met his writing partner Michael Palin. Along with Eric Idle, John Cleese, Graham Chapman and American animator/filmmaker Terry Gilliam, he co-created Monty Python's Flying Circus in 1969; it ran until 1974. Jones later made his directorial debut in 1975 with Monty Python and the Holy Grail. In addition to Life of Brian (which was backed by George Harrison's Handmade Films), Jones also directed Monty Python's The Meaning of Life.
John Cleese offered a uniquely twisted take on Jones' passing.
Just heard about Terry J

It feels strange that a man of so many talents and such endless enthusiasm, should have faded so gently away…

Of his many achievements, for me the greatest gift he gave us all was his direction of 'Life of Brian'. Perfection

Two down, four to go

— John Cleese (@JohnCleese) January 22, 2020
Chapman died in 1989.
Michael Palin wrote on his Facebook page: "Terry was one of my closest, most valued friends. He was kind, generous, supportive and passionate about living life to the full. He was far more than one of the funniest writer performers of his generation, he was the complete Renaissance comedian – writer, director, presenter, historian, brilliant children's author, and the warmest, most wonderful company you could wish to have.
"I feel very fortunate to have shared so much of my life with him and my heart goes out to Anna, Alison and all his family."
Thank you all for your kind thoughts and messages of support for our dearly beloved brother Terry. It is a cruel and sad thing. But let's remember just what joy he brought to all of us.

— Eric Idle (@EricIdle) January 22, 2020
I loved him the moment I saw him on stage at the Edinburgh Festival in 1963. So many laughs,moments of total hilarity onstage and off we have all shared with him. It's too sad if you knew him,but if you didn't you will always smile at the many wonderfully funny moments he gave us

— Eric Idle (@EricIdle) January 22, 2020
Terry Gilliam wrote on his Facebook page: "HE WAS A VERY NAUGHTY BOY!!…and we miss you.
"Terry was someone totally consumed with life.. a brilliant, constantly questioning, iconoclastic, righteously argumentative and angry but outrageously funny and generous and kind human being… and very often a complete pain in the ass.
"One could never hope for a better friend. Goodbye, Tel."
Jones co-created and co-wrote the anthology series Ripping Yarns with Palin. Other directorial credits included Personal Services, Erik the Viking and The Wind in the Willows. His final directorial credit was the 2015 comedy Absolutely Anything, which featured all four surviving Python members.
A medieval historian, Jones authored several books on the subject and also hosted television series on the period. He also wrote children's books.
Jones' family announced his dementia in 2016.
Watch the famous "He's not the Messiah" scene from Monty Python's Life of Brian
Related: Looking back at those we lost in 2020

Latest posts by Best Classic Bands Staff
(see all)