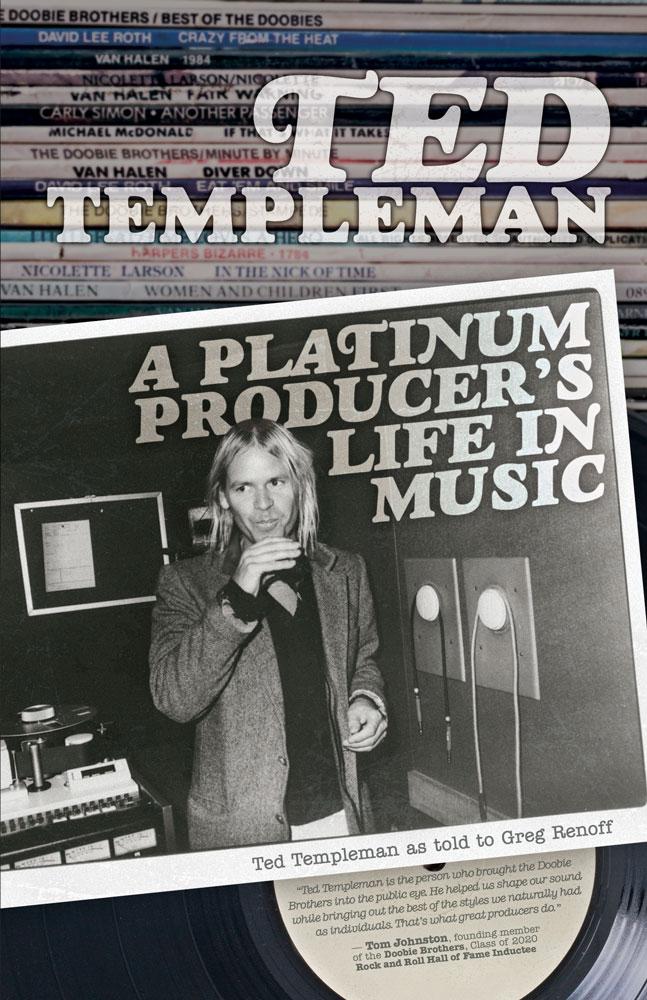 The name Ted Templeman is easily recognizable to classic rock fans, who would have seen it among the prominent credits of numerous albums in their collection. Now, the legendary producer of some of the most successful artists in rock music history, is publishing his memoir. Ted Templeman: A Platinum Producer's Life in Music, coming April 21 from ECW Press, will take readers "into the studio during the recording sessions for the biggest songs of his career," including #1 hits like 'Black Water' by the Doobie Brothers and 'Jump' by Van Halen."
The book announcement notes that Templeman will "share memories and the behind-the-scenes dramas that engulfed [those] massively successful acts [and] reveal the inner workings of his professional and personal relationships" with Steven Tyler and Joe Perry of Aerosmith, Eric Clapton, Lowell George of Little Feat, Sammy Hagar, Linda Ronstadt, Carly Simon, and David Lee Roth and Eddie Van Halen of Van Halen.
Templeman was born in Santa Cruz, California. As a young musician, he was a guitarist and vocalist for the so-called "sunshine-pop" band, Harper's Bizarre, which scored a 1967 hit with their cover of Simon & Garfunkel's "The 59th Street Bridge Song (Feelin' Groovy)."
In 1970, he joined Warner Bros. Records as a staff engineer and later that year got his first album production assignment, for a new band named the Doobie Brothers. That began a long relationship with the group, with Templeman producing such albums as The Captain and Me, What Were Once Vices Are Now Habits, Takin' It to the Streets, and Minute By Minute, spanning such songs as the #1 hits "Black Water" and "What a Fool Believes."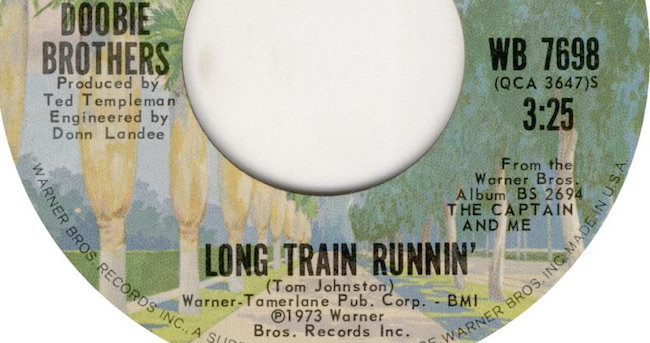 Related: Our feature on the Doobies' "Long Train Runnin'," which Templeman produced
Lightning struck again with a new Warner Bros. signing, Van Halen. Templeman produced their 1978 debut and the next five, through such classics as "Runnin' With the Devil," "Dance the Night Away," and their #1 hit, "Jump."
Over the years, he produced albums by Little Feat (Sailin' Shoes), Van Morrison (Tupelo Honey, with the artist), Ronnie Montrose, Nicolette Larson, and others for the label.
His collaborator on the book is Greg Renoff, the author of Van Halen Rising: How a Southern California Backyard Party Band Saved Heavy Metal. His writing has appeared in Guitar World, LA Weekly, and Vulture.

Latest posts by Best Classic Bands Staff
(see all)