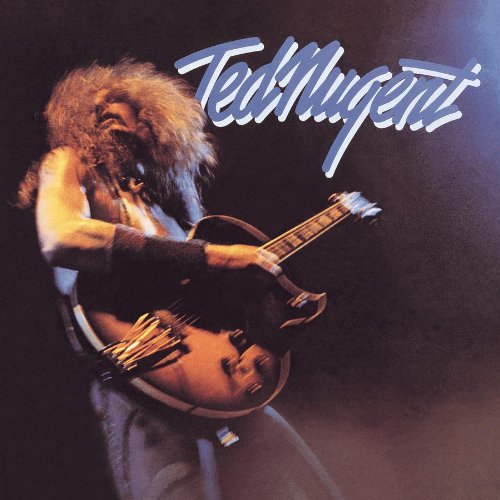 It's certainly one of those events they'll never forget.
On December 28, 1975, an audience member, David Gelfer, aimed a .44 magnum pistol at Ted Nugent during a Spokane, WA concert. Gelfer is immediately taken to the ground by members of the audience and security guards and charged with intimidating with a weapon. Few other details appear about the incident.
Nugent was on tour to support his self-titled debut album.
Perhaps it was the precipitating event that led Nugent to become an avid second Amendment supporter and, we would think it safe to say, firearms freak. What would have been the 25-year-old Gelfer's motivation to shoot the then-27-year-old Nugent?
Nugent was born on December 13, 1948. After 26 years, he resigned from the Board of Directors of the National Rifle Association in 2021 due to "ongoing scheduling conflicts."
Nugent has carved a permanent place in rock 'n' roll history as a guitar-shredding showman, selling more than 40 million albums and performing in excess of 6,700 live shows. As a budding musician, he was strongly influenced by Chuck Berry and Bo Diddley, and knew he wanted to pursue that type of sound and attitude. Early bands, the Royal Highboys and the Lourds, paved the way for the Amboy Dukes.
He broke out as a solo artist, where the guitarist's ear-shattering volume and over-the-top stage antics quickly earned him the moniker of Motor City Madman.
Nugent hit his stride cranking out hits like "Cat Scratch Fever," "Just What the Doctor Ordered," "Free For All" and "Stranglehold," becoming one of the top-grossing tour acts in America for a time.

Latest posts by Best Classic Bands Staff
(see all)