Suzi Quatro and KT Tunstall, representing two generations of rock, have joined forces with a new creative collaboration, Face To Face. The duets album, a blend of rockers and ballads, arrived August 11, 2023, on CD and LP via Sun Records. Listen to many of the tracks, including "Shine a Light," their great vocal pairing on "Truth As My Weapon," and the swinging "Damage," below.
The pair recorded the album of original duets, written by the duo, together in England, with Quatro's son, LR Tuckey, serving as producer. The record covers themes of love and loss, fear and triumph — all essential to their experiences as groundbreaking women in rock. "I was a fan of KT from the first hit — liked her voice, her songwriting and her musicianship," said Quatro in the original June 16 announcement. "We are indeed cut from the same cloth which is where our artistry met and flourished. A match made in heaven."
The Scottish-born Tunstall, well known for her worldwide hits, "Black Horse and the Cherry Tree" and "Suddenly I See," added, "Working with Suzi has been such a beautiful flow state of friendship and creation. We work in her home, sitting on the floor, bare feet, and we talk WAY more than we write!! And then the songs just arrive so fast, like gifts from the Universe." Tunstall turned 48 on June 23.
Face To Face follows Quatro's 2022 Sun Records EP, Uncovered. Her big breakthrough occurred in a two-year span, from 1973-74, with a series of singles, two of which – "Can the Can" and "Devil Gate Drive" – reached #1 in the U.K. and several other European territories. It wasn't until the Detroit's native's 1979 duet with Chris Norman, "Stumblin' In," that she achieved a hit at home when the song reached #4 on the Hot 100 in May 1979. Quatro turned 73 on June 3.
The music video for "Shine a Light" features footage of the pair recording in England. "[It's] not just about loving yourself, but also shedding those who wish to keep you down," Tunstall said. "Suzi and I shared our own stories of experiencing this, and how we've both learned to only let those people in who want to see good things happen for you."
Quatro and Tunstall will support the album on their individual international tours. Tickets to see Tunstall are available here. Quatro tickets are here.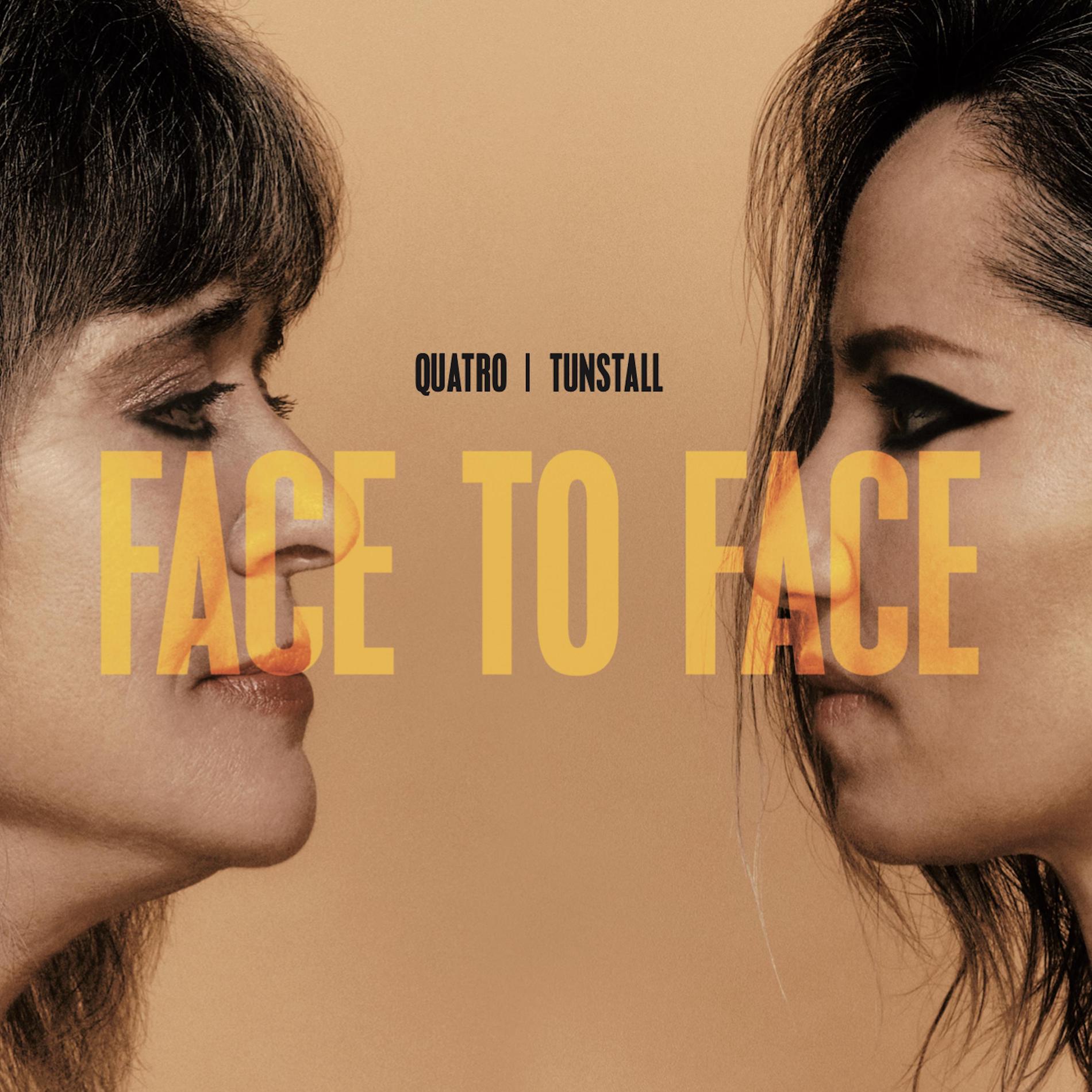 Face To Face Tracklist
Shine a Light
Face to Face
Scars
Good Kinda Hot
If I Come Home
Damage
Overload
Illusion
Truth As My Weapon
The Ladies Room
Related: When Quatro "stumbled into" a pop hit

Latest posts by Best Classic Bands Staff
(see all)