Steve Farmer, a bandmate of Ted Nugent's from their days in the midwest band, the Amboy Dukes, died on April 7, 2020, at his home in Redford, Mich., a suburb of Detroit. He was 71. The owner of a funeral home in Dixon, Ky., confirmed his passing to Best Classic Bands; the cause of death is believed to be a coronary issue. Farmer, a guitarist, vocalist and songwriter, was perhaps best known as the composer, with Nugent, of the band's "Journey to the Center of the Mind," a #16 pop hit in 1968.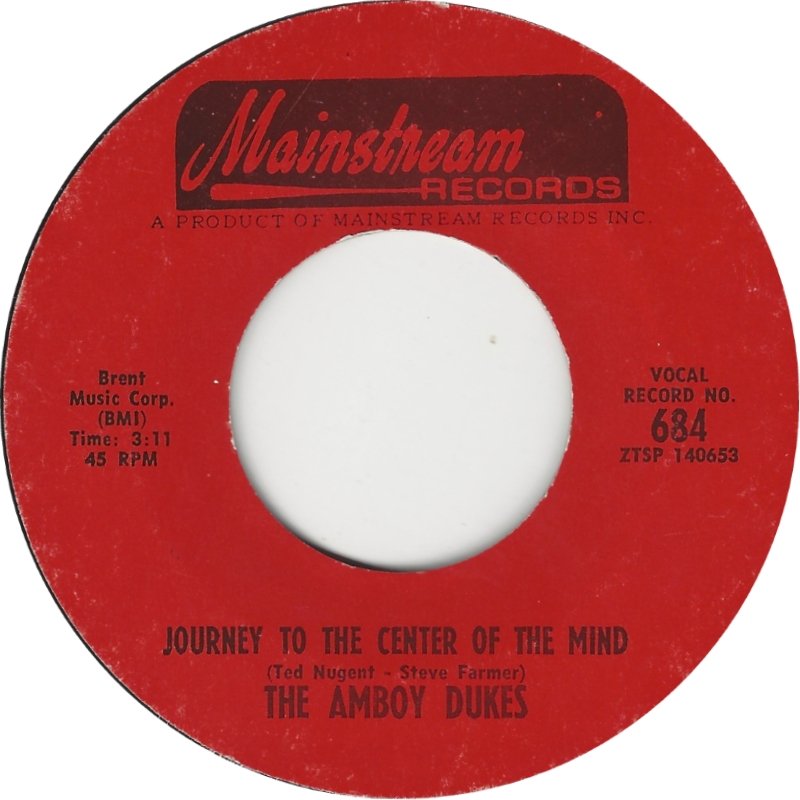 According to an online report, Farmer, who lived alone, was a fixture in his Michigan neighborhood. When a neighbor noticed mail piling up, and no one had seen him for two days, the police were notified and made a welfare check. They discovered that he had passed inside his home.
His cousin, Luwanda Winstead, told Best Classic Bands, that she had spoken to him on April 3. "He sounded great and we had a laugh," she said. "The last thing I said was that we needed to stay in touch with each other," during the Covid-19 health crisis.
The Amboy Dukes, with Nugent on lead guitar, released their self-titled, blues-oriented, debut album in 1967, for the Mainstream label, with John Drake as lead vocalist. Farmer wrote or co-wrote seven of its tracks.
Just four months later, they released Journey to the Center of the Mind, again on Mainstream. Farmer and Nugent wrote or co-wrote all of its tracks, including the psychedelic title cut.
Related: The top radio hits of 1968
The band had frequent personnel changes and for their third album, 1969's Migration, Drake was replaced as lead vocalist by Rusty Day.
Farmer explained to an interviewer how the band got their name. "There was this rivalry between The Lourds from Chicago," he said. "They wore renaissance-style outfits and us, The Gang from the Motor City, we wore the black leather! Well one thing led to another and eventually we united and the Amboy Dukes were born."
Watch the Amboy Dukes perform their big hit
Farmer was born in Union County, Ky., on Dec. 31, 1948, and moved with his family to the Detroit area. He is survived by several cousins. A private memorial service will be held in Clay, Ky., where his family was from.
The Amboy Dukes reunited in 2009 at the Detroit Music Awards, where they received a Distinguished Achievement Award.

Latest posts by Best Classic Bands Staff
(see all)