Stephen Bishop, whose hits include "On and On," "Save it for a Rainy Day" and "It Might Be You," and who wrote the Oscar-nominated song "Separate Lives," might best be known for his legendary cameo as the "Charming Guy with Guitar" in 1978's National Lampoon's Animal House.
The singer-songwriter, born November 14, 1951, released a new studio album, We'll Talk About It Later In The Car, in 2019.
Bishop says that the recent album contains "songs that should have been hits 40 years ago." The record originally started as a demo project of tracks he wrote at the beginning of his career, but as he kept recording, the idea of turning it into a proper album took shape.
"I'm very proud of 'Like Mother Like Daughter,'" says Bishop. "It's much different than what my fans are used to hearing. I want people to see that I am not just a balladeer."
Watch the video for "Like Mother Like Daughter"
Along with Bishop's own compositions, there's also "Someone Else," the first song ever written by legendary songwriter Jimmy Webb when he was just 12. "It's just one of the saddest songs you'll ever hear," Bishop notes. "Art Garfunkel is the only other person to record it. I've opened my concerts with it and really wanted to include it on the album."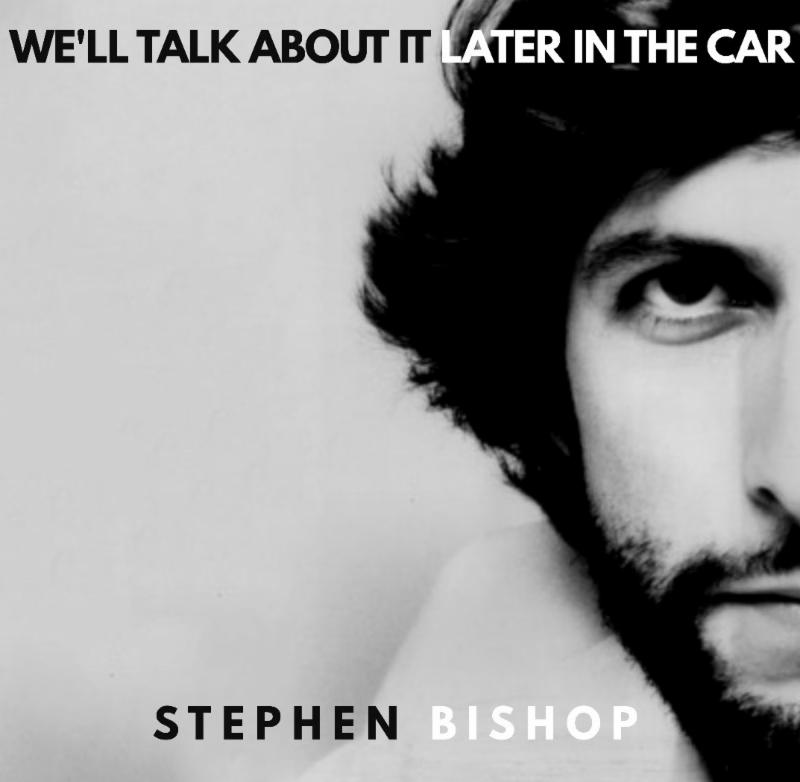 The gifted storyteller reveals that there's a tale to the album's title. "It comes from back when I was hanging out with Carrie Fisher," he says. "We were at a Saturday Night Live taping and she wound up getting on a phone call. At one point, she said to the other person, 'Anyway, we'll talk about it later in the car.' I thought it was something to do with me, but as it turned out, her mother, Debbie Reynolds, would say that when she wanted to talk about something at another time: 'We'll talk about it in the car.' That line always stayed with me."
Over the years, film fans have enjoyed Bishop's appearances in such feature films as Kentucky Fried Movie, The Blues Brothers, Twilight Zone: The Movie and, of course, his legendary cameo in National Lampoon's Animal House, released on July 28, 1978.
Related: While on the subject of Animal House
Over the years, Bishop's songs have been covered by Phil Collins, Barbra Streisand, Art Garfunkel, the Four Tops, David Crosby, and Kenny Loggins. His friend, Eric Clapton, has been a frequent collaborator, and Slowhand has called Bishop one of his favorite singer-songwriters. "It's a wonderful compliment, of course," Bishop says. "Eric and I go way back to when he played on my first album, Careless, and we wrote a song called 'Holy Mother' from my Blueprint album."
Bishop's biggest hit was 1977's "On and On," which reached #11 on the Hot 100.

Latest posts by Best Classic Bands Staff
(see all)