Southern Cooking: 5 Great Southern Rock Albums
by John Swenson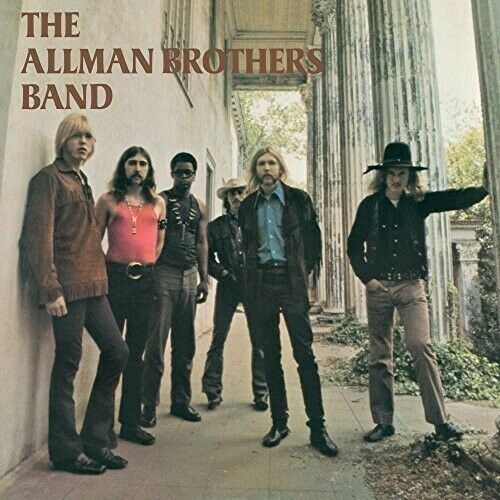 Southern rock has come to mean a lot of things, but it's pretty easy to pinpoint its defining moment: When the late Otis Redding's manager Phil Walden started Capricorn Records in 1969. Before that, the South was mostly a place where country and R&B records were cut. Southern rock changed all that.
At its inception the style drew from, ironically, what numerous English groups had done with the blues, transplanting it back into its native Southern soil, where the country and R&B influences also seeped into the sound. And since rock 'n' roll was a meld of those two styles to begin with, the genre simply reflected the circularity of rock music's progressions. That combination of elements that birthed Southern rock has proved to be a Mississippi River of influence on American music ever since, spawning generations of Southern rock, country and jam bands who owe their sound to the magnificent consolidation.
As the style gained steam it developed its own cliches from what were once innovations. And the few Southern rock bands who could genuinely carve their own identities were truly great groups in their own right whether they were Southern or not. The bands here could provide great Southern rock album lists all their own.
.38 Special: Wild-Eyed Southern Boys (1980)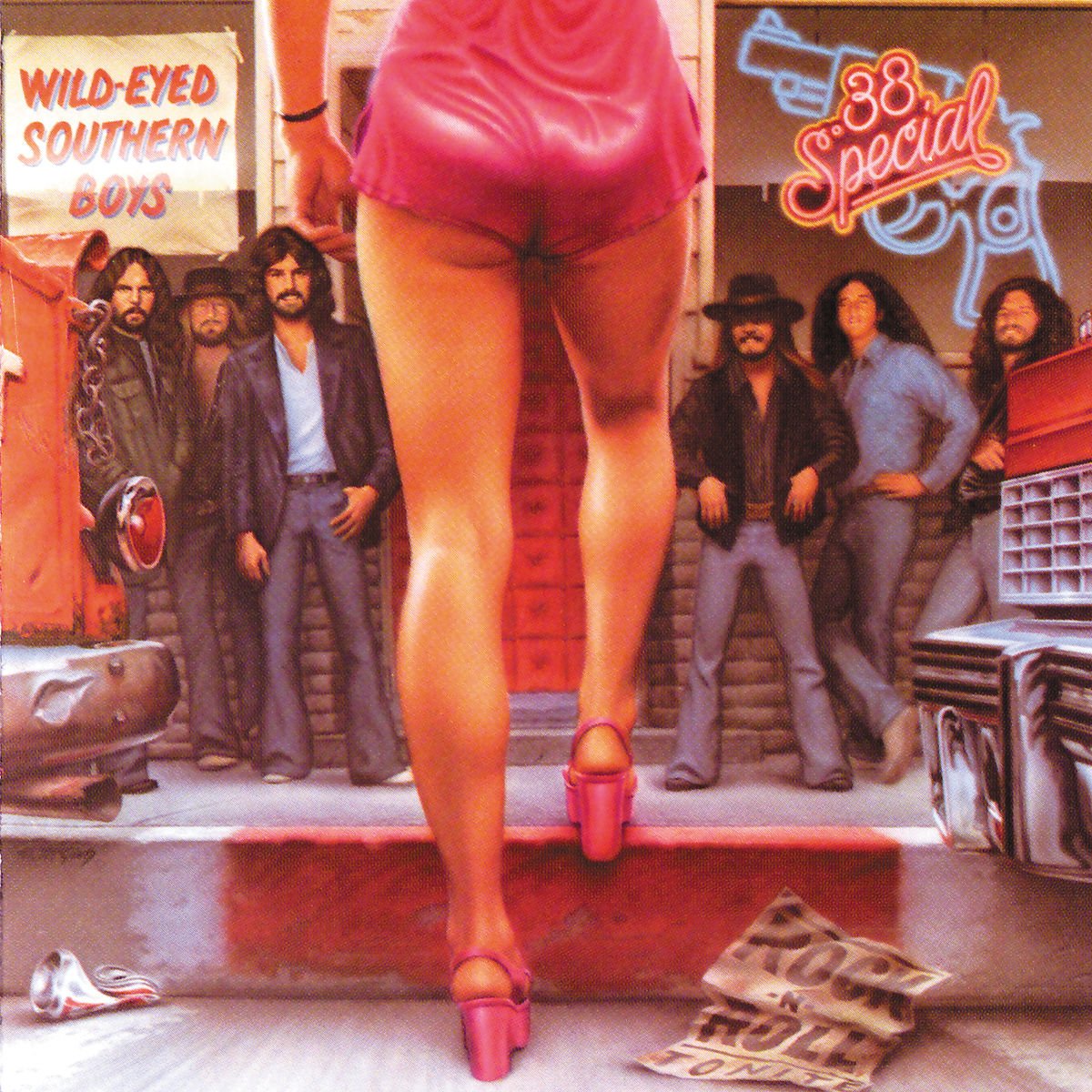 Donnie Van Zant, the younger brother of Lynyrd Skynyrd's Ronnie Van Zant, rehearsed in the family living room with his band, which became closely associated with Skynyrd, especially after former Skynyrd bassist Larry Junstrom joined. After the 1977 plane crash that killed Ronnie, Donnie's young band had new purpose. But the group's sound was different than Skynyrd's, with vocalist Van Zant and guitarists Jeff Carlisi and Don Barnes writing AOR material that was closer to the studio sound of bands like Boston and Journey even though the themes stuck to the Southern rock verities of sex, partying and rock & roll. The band cut its best records at Studio One just outside Atlanta with producer Rodney Mills at the helm. Wild-Eyed Southern Boys was its commercial breakthrough, with strong material ranging from the title track to the hit "Hold On Loosely" and party favorites "Back Alley Sally," "Hittin' and Runnin'," "Honky Tonk Dancer" and "Bring It On."
Marshall Tucker Band: Marshall Tucker Band (1973)
Carolina rockers MTB lacked the sense of living on the edge of history that marked some of the other great Southern rock pioneers, but the Caldwell Brothers and their down home friends knew that things were changing and they were part of it. Frontman Toy Caldwell would be a mainstream country star if he came around today, but he was more hippie than Haggard back then, plying a proto-jam band sound that featured his own guitar soloing and an atypical co-lead instrument in Jerry Eubanks' flute. Toy was a really good singer-songwriter with a series of hits stretched across several albums, but I chose their debut LP because the band's sound was so unique it altered the landscape of what was considered possible in mid-Atlantic rock. "Take the Highway" and "Can't You See" really define the sound and spirit of what would be called the New South.
Atlanta Rhythm Section: Third Annual Pipe Dream (1974)
Certainly the most creative and versatile of all the Southern rock bands, the ARS had a pedigree that dated back to the 1960s with members from Roy Orbison's backing group the Candymen and the hit machine Classics IV. ARS was the house band for Studio One in Doraville, Georgia, where they would record anyone who walked through the door when they weren't working on their own records. Tech whiz Rodney Mills ran the board as engineer and later producer for ARS and a bunch of other Southern rockers. ARS recorded more hit singles than any of their peers, but they were also one of the best live bands, with a lead guitarist in Barry Bailey who could hold his own with anyone, one of the greatest bassists in rock history, Paul Goddard, and a slide specialist in J.R. Cobb. ARS was a true album group, expanding songwriting ideas and arrangement strategies without overplaying. Third Annual Pipe Dream has it all – the statement of purpose "Doraville," the gorgeous hit "Angel" with its dramatic strings-against-lead guitar exchange, the hard rocking revenge song "Help Yourself," the beautiful ballad "Get Your Head Out of Your Heart," and Bailey's phenomenal take on a jazz guitar classic from Grant Green, "Blues in Maude's Flat."
Lynyrd Skynyrd: Second Helping (1974)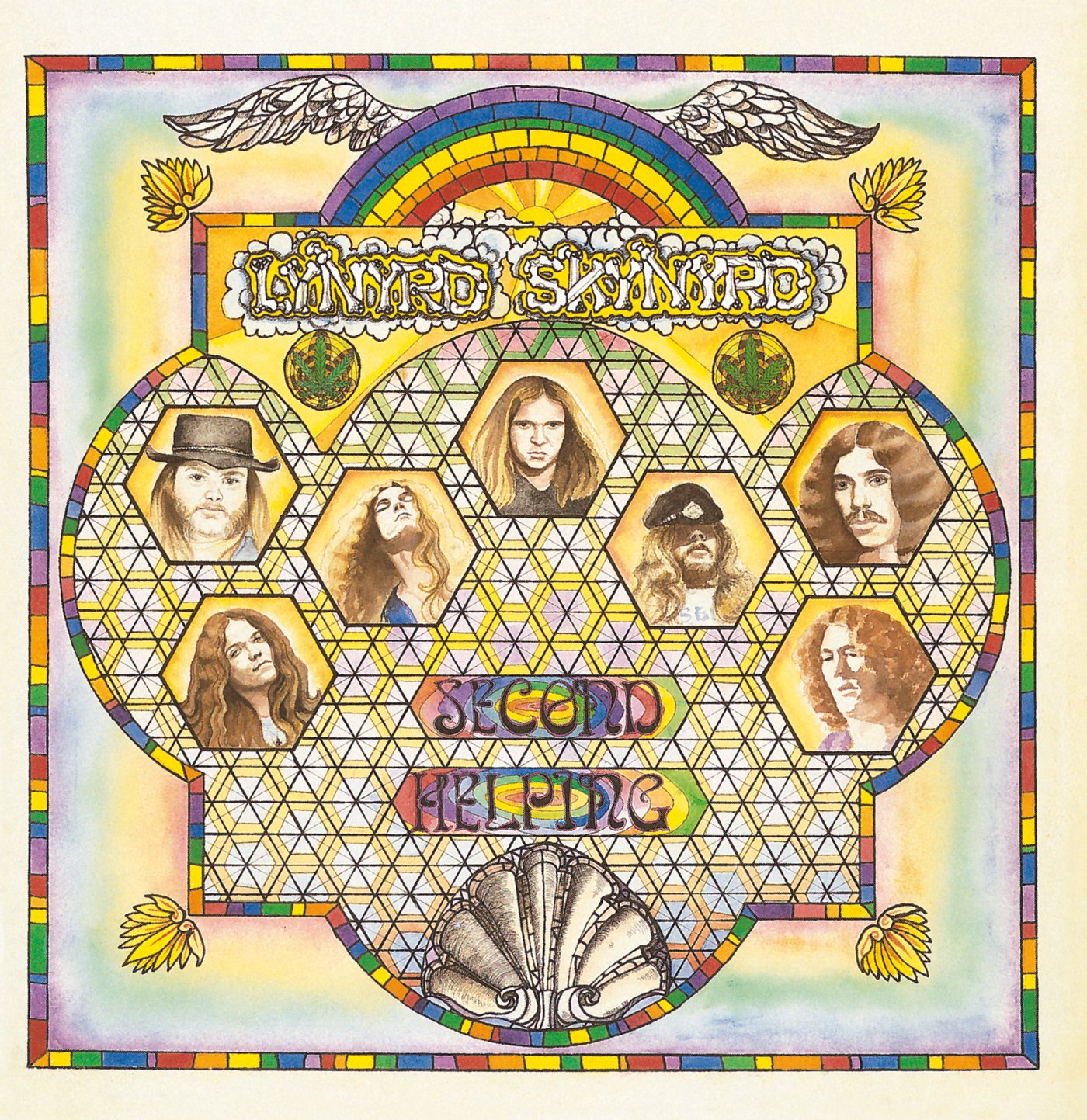 I left the Summer Jam at Watkins Glen festival in 1973 during the middle of an Allman Brothers Band set that, without Duane Allman, seemed like the end of an era. And went right to LaGuardia Airport and took a plane to Atlanta, where Al Kooper was showcasing his latest project, Sounds of the South Records, at a local club called Richards. Kooper kept referring to headliners Lynyrd Skynyrd as "the American Rolling Stones." All I can say is they made me forget all about the Allman Brothers. With their intricate yet devastatingly in-your-face three guitar arrangements, a feral rhythm section and a menacing frontman, Skynyrd was among the greatest American rock bands I'd ever witnessed. Their debut record didn't leave my turntable for a month. But the followup, Second Helping, was even better. By then Ronnie Van Zant was writing emotionally complex songs examining existential dead ends and questions of identity. The album opens with "Sweet Home Alabama," which is, along with Bruce Springsteen's "Born In the U.S.A.," the most misinterpreted song in rock history, and for the same reason. Both are anthems with jingoistic tag lines that inspire pride of identity. Springsteen's bitter look at the Vietnam war was misinterpreted by right wingers as an endorsement. "Sweet Home Alabama" has become the anthem for southern racists and Confederate flag lovers. But a careful look at Van Zant's lyric here reveals a different meaning. Questions of identity are central to his writing and pronouns need to be watched carefully. His supposed "support" for segregationist Alabama governor George Wallace comes in the line "In Birmingham they love the guv'nah." Right after this line, the background singers answer, gospel style "Boo, Boo, Boo!" The next line is "Now we all did what we could do." He could only be referring to Lynyrd Skynyrd there. The song is about regional pride, and Van Zant pointedly does not identify with the segregationists. In the verse about Muscle Shoals, where Skynyrd made its first record, Van Zant makes his pronouns count – "Lord they get me off so much/They pick me up when I'm feeling blue." How about you?
The Allman Brothers Band: The Allman Brothers Band (1969)
The coin of the realm, the absolute definition of the genre: R&B rhythm section with a hard blues Hammond B-3 overlay and two distinctive guitarists who could orchestrate harmony climb-ups on the fly and solo fiercely. The British blues process, which amplified and formalized American blues tropes, fed back on itself in the Allman Brothers Band's Southern rock formula, which melded the technological dynamics of the Brits with the funk and soul of the original blues creators. Duane Allman's slide playing is unparalleled, an Excalibur that has inspired such contemporary greats as Warren Haynes and Derek Trucks (who both did time in a later iteration of the Allmans that came stunningly close to the original band. Dickey Betts brought strong country and jazz roots to the mix. The interplay of these two superb soloists with bassist Berry Oakley enabled the ABB to develop lengthy jams without relying on aimless noodling or boogie clichés. This is the debut album that changed everything, a shocking release in its time with its Dante-esque theme of flight through desperate territory expressed in the dark world evoked by such songs as "Black-Hearted Woman," Whipping Post," "It's Not My Cross to Bear" and "Dreams." Duane's slide solo on that last song is one of the most transcendent recorded moments in rock history. At a time when Southern rock has gotten caught up in the controversy over use of the Confederate battle flag, it's worth noting that the ABB was an interracial group.
Related: We challenged a writer to take an even deeper dive into the genre

Latest posts by John Swenson
(see all)