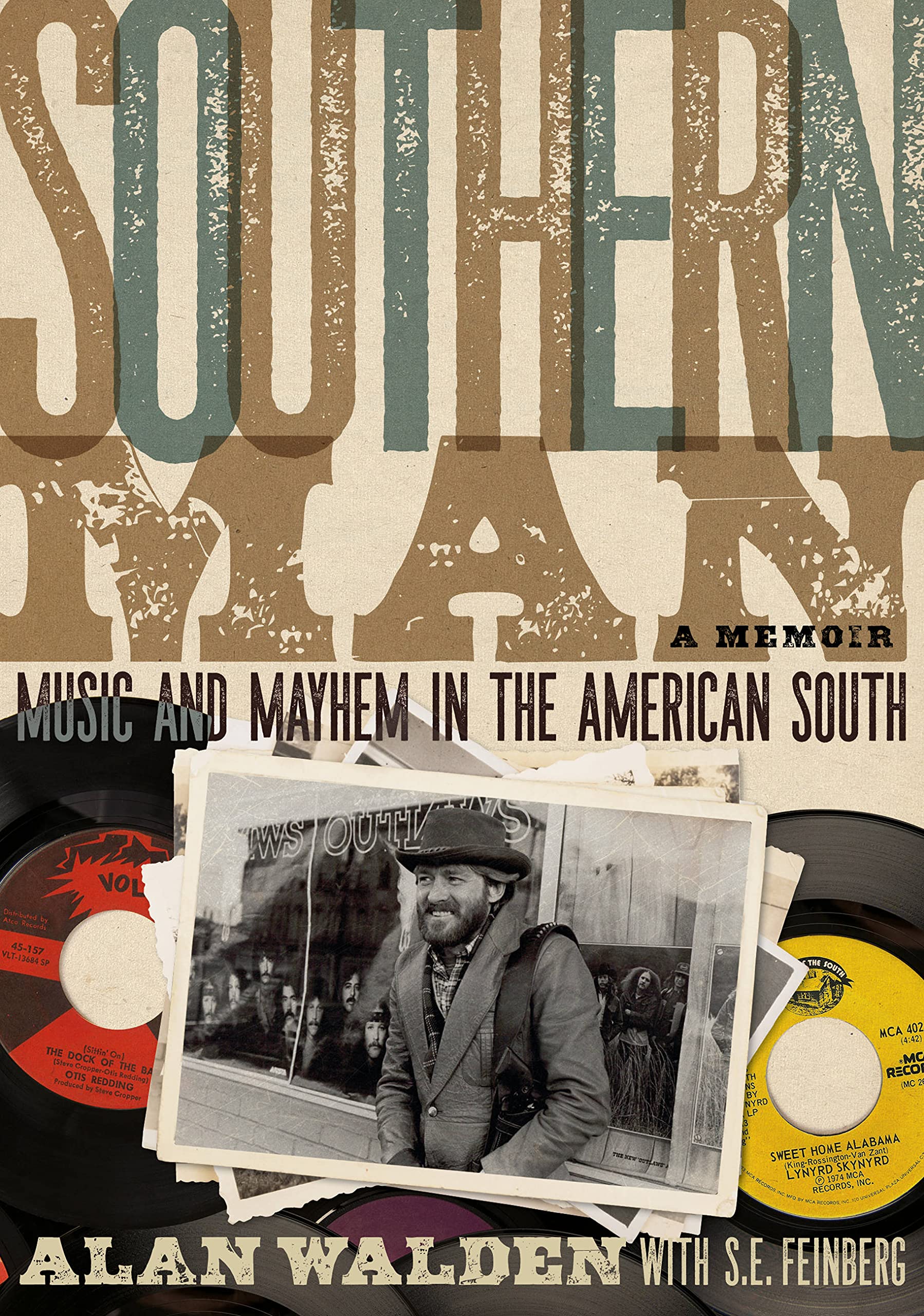 A new memoir described as "a life in music during one of the most racially turbulent times in American history," is coming from Alan Walden. With his older brother, Phil Walden, managed such legendary soul artists, most notably Otis Redding, with whom they established a music publishing company, Redwal Music. Not long after Redding's untimely death, the pair founded Capricorn Records in Macon, Ga. with a business associate, Frank Fenter. Southern Man: A Memoir: Music and Mayhem in the American South, from Alan Walden, written with S.E. Feinberg, is being published on November 12, 2021, via Jawbone Press.
From the Sept. 6 announcement: Southern Man is the story of a son of Macon, and his passion for R&B and rock 'n' roll at a time when it took wits and a Southern persistence to overcome the obstacles on the hard scrabble road to success—the tragedy of loss, disappointment, and betrayal, along with the joy of victory, optimism, and hope. His dream led him to work with and nurture the talents of a virtual who's who of Southern music, from Sam & Dave and Percy Sledge to Boz Scaggs and Lynyrd Skynyrd.
Walden's narrative invites the reader to the center of the story, into the studio and on the road, to backroom deals and backroom brawls.
"We developed reputations real fast. We treated our entertainers right. We got them paid," says Walden. "Other agents and promoters and managers showed them the money. We got them the money. We brought respect to the African American artist in America. We brought them prestige. We really cared about our artists and those who worked for us, and it was obvious because we fought like hell for them. So when you listen to some of that music today—an Otis Redding record or Percy Sledge or anyone from our shop—you're not just hearing music but also the sound of iron being hammered and bricks being laid for those—especially African Americans—who are in the business today."
Related: Redding's legacy
Not long after starting Capricorn, Walden left to return to artist management and music publishing, working closely with such bands as Lynyrd Skynyrd and the Outlaws.
Walden, born May 23, 1943, is a 2003 inductee into the Georgia Music Hall of Fame and was recently honored by having a rehearsal room named after him at the newly restored Capricorn Studios. His brother, Phil, died in 2006 at age 66.
S.E. Feinberg is also the co-author of What's Exactly The Matter With Me?, the memoir of P.F. Sloan, one of the most mysterious and elusive composers in the history of rock 'n' roll.

Latest posts by Best Classic Bands Staff
(see all)