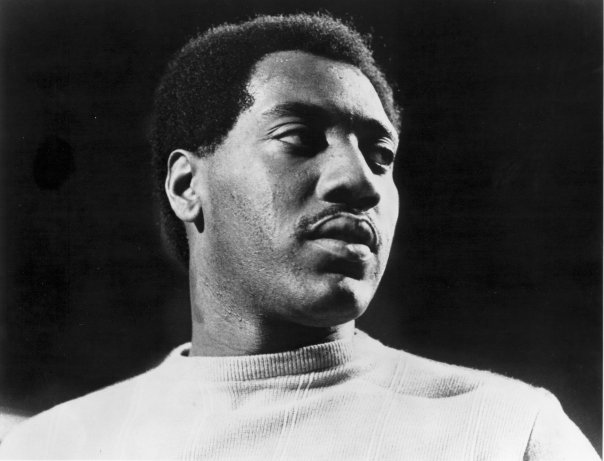 It's one of the most heartbreaking tales in popular music history. On January 8, 1968, the latest single by Otis Redding, by any measure one of the greatest soul singers of all time, was released. Sadly, the singer never knew that all of his years of hard work was about to finally pay off: he had died the previous Dec. 10, in an airplane crash near Madison, Wisconsin. Redding, only 26 at the time, had recorded the song that would become his defining hit, "(Sittin' On) The Dock of the Bay," only 18 days earlier.
Redding, born September 9, 1941, was an R&B star who had already recorded close to 10 albums' worth of original studio tracks plus a number of dynamic live performances. The Crown Prince of Soul boasted a beginning others would have been happy to call the bulk of a career, and in the process had written such indelible songs as "That's How Strong My Love Is," "Pain in My Heart," "Mr. Pitiful," "I've Been Loving You Too Long," "Fa-Fa-Fa-Fa-Fa/Sad Song," and a few made famous by others, like "Respect" by Aretha Franklin and Arthur Conley's #1 hit "Sweet Soul Music," which Otis both wrote and produced. Redding was a proven master of soul music from soon after he stepped into Fame Studio in Muscle Shoals, Alabama, in 1962.
Redding had also enjoyed substantial success as a crossover artist though: By the time of his death, he'd already placed 19 singles on the Billboard pop chart. Still, when he and guitarist Steve Cropper of Booker T. and the MG's, the house band at Memphis' Stax/Volt Records (the latter being the label on which Redding's singles were released), wrote their new song that December, they really had no way of knowing how it would fare. In fact, although it was a near-perfect meld of rock with soul, many at Fame and Stax expressed doubts about it. A largely acoustic ballad, it was different than anything Redding had recorded before, a wistful tune inspired by a stay in San Francisco (the "bay" of the song was San Francisco Bay).
Although he never really had the chance to explain it, the song was something of a tribute to the part of the country where, between his landmark appearance at the Monterey Pop Festival in June 1967, and well-received gigs at San Francisco's Fillmore Auditorium, he'd won over the white hippie audiences as well as young African-American fans.
Related: A look back at the top radio hits of 1968
Before Otis could track his final version, he and his backing band the Bar-Kays climbed into Redding's twin-engine Beechcraft H18 to hit Cleveland, Ohio, to appear on the Upbeat television show and play two nights at a club called Leo's Casino. He was then slated to play the Factory nightclub in Madison.
The plane radioed for permission to land at Truax Field in Madison but instead crashed into Lake Monona, a few miles from the airport. Seven of the eight men aboard, including Redding, died.
On March 16, 1968, "(Sittin' On) The Dock of the Bay" became pop music's first posthumous #1 hit, where it would remain for four weeks. It would go on to sell over eight million copies.
Looking back on the great soul man, former Rolling Stones manager Andrew Loog Oldham told music journalist Harvey Kubernik, "When Otis came on stage you forgot about the logistics. We knew we were taking one small step forward for mankind. Phil Walden, his manager, was in heaven. He knew he'd just graduated from buses to planes. Phil Walden was one of the greatest managers of his time. His enthusiasm, his pure chicanery, his belief, his service to Otis was an example to the game."
D.A. Pennebaker, the filmmaker behind Monterey Pop, told Kubernik, "Otis Redding was stunning. He had a pretty good band. I was editing, or re-editing the section of his for Monterey Pop in late '67, and changed the film a little bit when he went in to the lake. I got into all that stuff of doing things with the lights. At the time I felt, 'Gee. What am I doing? This is crazy.' But I left it that way because I felt so bad that he kind of died on us and that made me sad. So it was the only thing I could do to mark that was to edit that way."
Redding has been inducted into the Rock and Roll Hall of Fame, Georgia Music Hall of Fame and Songwriters Hall of Fame. He has been honored with a U.S. postage stamp and a Grammy Lifetime Achievement Award.

Latest posts by Best Classic Bands Staff
(see all)