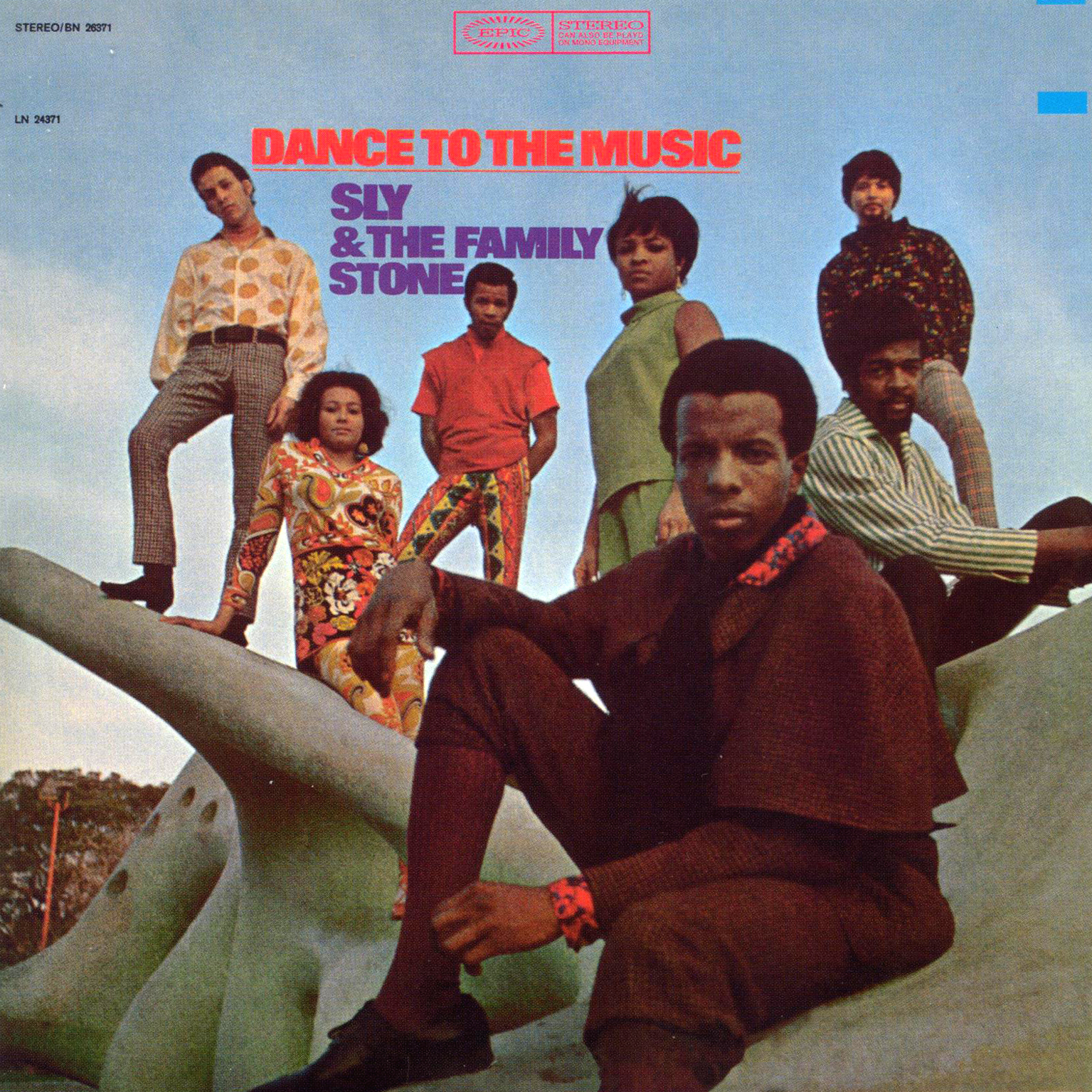 In December 2016, it was announced that Sly Stone would be receiving a Lifetime Achievement Award from the Recording Academy®, the organization that runs the Grammy Awards. Sly & the Family Stone were known for being not just musical but social pioneers as one of the first major multi-gender interracial American rock groups with lyrics typically calling for peace, love and understanding.
Stone was born on March 15, 1943, and had been playing in Bay Area combos since his teens. When he combined his band Sly & the Stoners with his brother's group Freddie & the Stone Souls, Sly & the Family Stone were born.
The news of the honor got us thinking: what's our favorite Sly & the Family Stone song? In researching this story, we learned that during their heyday from 1967 to 1971, the group only had five Top 10 pop singles. But three of them went to #1: "Everyday People," "Thank You (Falettinme Be Mice Self Agin)" and "Family Affair."
Our favorite, though, was their first hit, "Dance to the Music," released on Nov. 17, 1967. It reached #8 in 1968 and introduced us to the band, both figuratively and literally, through its lyrics.
All we need is a drummer
For people who only need a beat
I'm gonna add a little guitar
And make it easy to move your feet
I'm gonna add some bottom
So that the dancers just won't hide
You might like to hear my organ
I said ride Sally ride
If I could hear the horns blow
Cynthia on the throne, yeah!
Cynthia and Jerry got a message that's sayin'
All the squares, go home!
The drummer is Greg Errico, who later played with David Bowie, Santana, the Grateful Dead, and more. Sly's brother Freddie Stone added "a little guitar" to the track. That bass player adding "some bottom" is Larry Graham, who went on to form Graham Central Station. Sly himself was on the organ. "Cynthia" is trumpeter Cynthia Robinson, who passed in 2015. "Jerry" is sax player Jerry Martini.
In 1969, Sly & The Family Stone played Woodstock and were one of the most talked-about acts to perform at the festival.
Our Classic Video…
All the squares, go home!
Sly & the Family Stone were inducted into the Rock and Roll Hall of Fame in 1993.
Related: Radio hits of 1968

Latest posts by Best Classic Bands Staff
(see all)