Jan. 23, 2017: 'Do You Wanna Dance' Singer Bobby Freeman Dies
by Jeff Tamarkin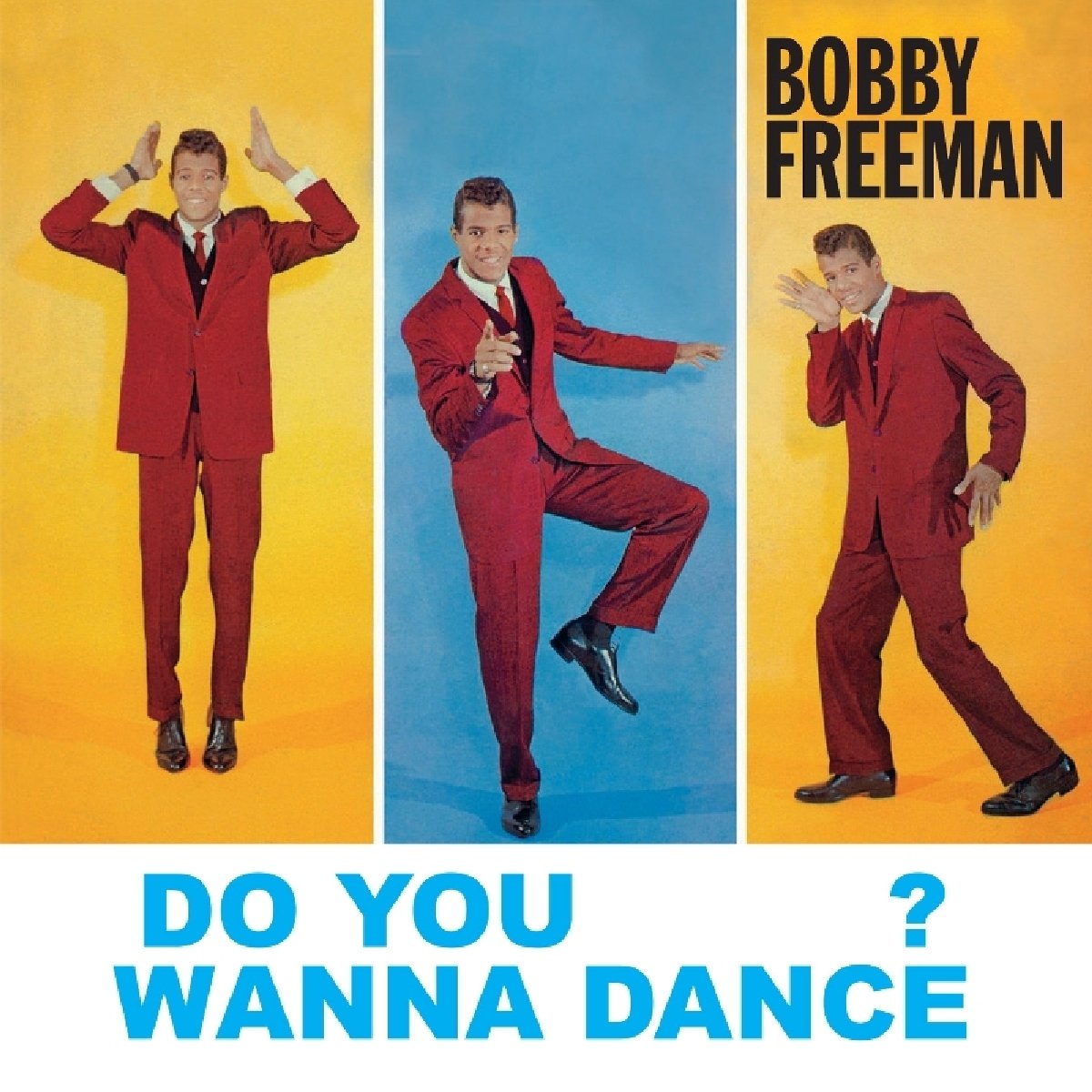 What do the Beach Boys, The Ramones, Bette Midler and the Mamas and the Papas have in common? They all had chart hits with "Do You Wanna Dance," a.k.a. "Do You Want to Dance," a song written and first recorded by Bobby Freeman in 1958.
Freeman died in Daly City, California (just outside of San Francisco) on January 23, 2017, at age 76. The cause of death was a heart attack.
Freeman was the first significant rock/R&B artist to emerge from San Francisco, long before the groups that would draw attention to the city several later. He was born Robert Thomas Freeman June 13, 1940, in San Francisco and by 14 was singing in a band called the Romancers. Signed to Dootone Records, they recorded two singles that failed to make the national charts. After recording one other single for the Bay Tone label, Freeman formed a group called the Vocaleers and met with a local disc jockey, who asked him if he had written any songs. He hadn't actually written one, he said, but he had some ideas in his head. One of them was a rocking little tune he called "Do You Wanna Dance."
The song was recorded as a demo, and the DJ brought it to the attention of a vacationing record executive from New York. Mortimer Palitz signed Freeman to Josie, a subsidiary of Jubilee Records, overdubbed guitar, bass and drums to Freeman's voice and piano track, and released it in March 1958. By May it made the Billboard singles chart, eventually peaking at #5, its success undoubtedly fueled by the unusual false ending that fooled many DJs and record buyers into thinking the song was finished before it actually was.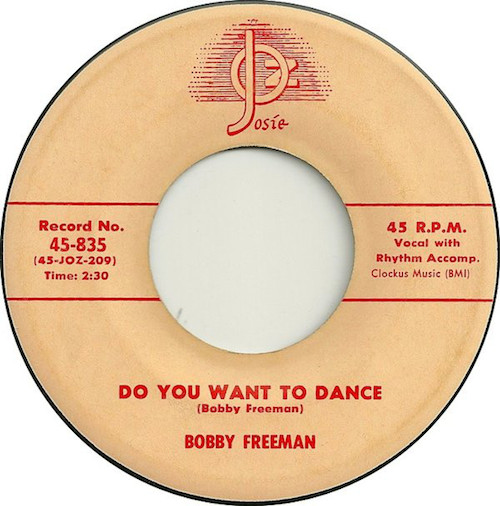 Related: The Billboard Hot 100 debuted in 1958
"Do You Wanna Dance" became an instant classic. Cliff Richard took it to #3 in the U.K. and it was also cut in America by Del Shannon in '64, who had a #43 hit. The Beach Boys' version made #12 the following year, followed by a ballad by the Mamas and the Papas in 1968 (#76), one by Love Society the same year and a cover by Bette Midler in 1973 (#17). The Ramones turned it into a driving punk classic in 1978, which went to #86. John Lennon also cut the song, for his 1973 Rock 'n' Roll album, and there were covers by Johnny Rivers, the Four Seasons, T. Rex, Neil Young, Dave Edmunds and many other classic rock acts.
(Two asides: First, the song is usually spelled "Do You Wanna Dance," although the Josie original says Want To. And second, there is no truth to the rumor that future Grateful Dead guitarist Jerry Garcia, then only 15, played the guitar solo on the Freeman hit. Garcia did later acknowledge that he played on demos for Freeman in the late '50s but not on the hits.)
Watch Bobby Freeman lip-sync "Do You Wanna Dance" on American Bandstand with actor Tony Randall among those in the audience
Bobby Freeman placed four more Josie singles on the chart before the end of the '50s, including "Betty Lou Got a New Pair of Shoes" in 1958 and the ballad "Ebb Tide" at the end of 1959. Another Josie single, "The Mess Around," charted in 1961 and there was a one-off for the King label, "(I Do The) Shimmy Shimmy," which charted in 1960. (Freeman's King recordings have been collected onto a CD compilation called Give My Heart a Break–The Complete King Recordings, by England's Ace Records.)
Freeman performed on American Bandstand and on the popular package tours of the era but it seemed that his career was ending by the arrival of the British Invasion. Not quite: In 1964, at the same time Freeman was spending his time singing at a famous strip club in San Francisco, he teamed up with a young local record producer named Sylvester Stewart, later to be known as Sly Stone.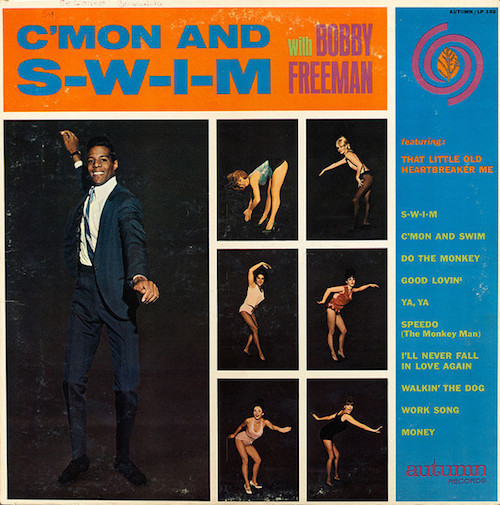 The formula for Freeman's next hit came via Stewart, who wrote, produced and arranged a single called "C'mon and Swim," capitalizing on the dance crazes of the day. Released on Autumn Records, owned by San Francisco DJ Tom Donahue, "C'mon and Swim" took off, giving Freeman his next and final top 5 hit in 1964.
Freeman returned to the singles chart with "S-W-I-M" later in 1964, but it stalled at #56, and then with "I'll Never Fall in Love Again" the following spring (#131). There would be one last chart single, "Everybody's Got a Hang Up," a soul-style tune that hit #122 in 1969 on the Double Shot label, but Freeman headed back into the shadows from there. Freeman recorded further sides for labels such as Parkway, AVco, Lakeside and others but he largely disappeared from the music scene, save for occasional performances.
Listen to John Lennon's cover
And the Ramones'…
The Mamas and the Papas'…
And, finally, the Beach Boys'
Related: Musician deaths of 2017

Latest posts by Jeff Tamarkin
(see all)