The Claypool Lennon Delirium—Sean Lennon (son of John and Yoko) and Les Claypool, the singer/songwriter/bassist of Primus—will release an EP, Lime and Limpid Green, Aug. 4, on ATO Records. The four-song set follows the pair's debut collaborative album, The Monolith of Phobos, which was released in the summer of 2016.
The EP features covers of "music that has inspired their own wild and twisted tunes," according to a press release: Pink Floyd's "Astronomy Domine," The Who's "Boris the Spider," King Crimson's "The Court of the Crimson King" and Japanese psychedelic band Flower Travellin' Band's "Satori." It's available for pre-order here.
Previously released as a Record Store Day exclusive, Lime and Limpid Green will be available as a digital download and in a limited run of 3,000 on 10-inch ultra clear vinyl with Kelly green and double mint colored splatter.
Related: An interview with Yoko Ono
"I think the genesis of this band began with Les and I listening to old records together and feeling like our universes were uncannily intertwined," Lennon told Rolling Stone. "We were both feeling and hearing something that we wanted to do that was deeply inspired by those people who were the most peculiar in their time, like [Pink Floyd's] Syd [Barrett]. Since we only had one album as a band, we wanted to add songs to the live show that would illustrate and elaborate upon what the Delirium were all about."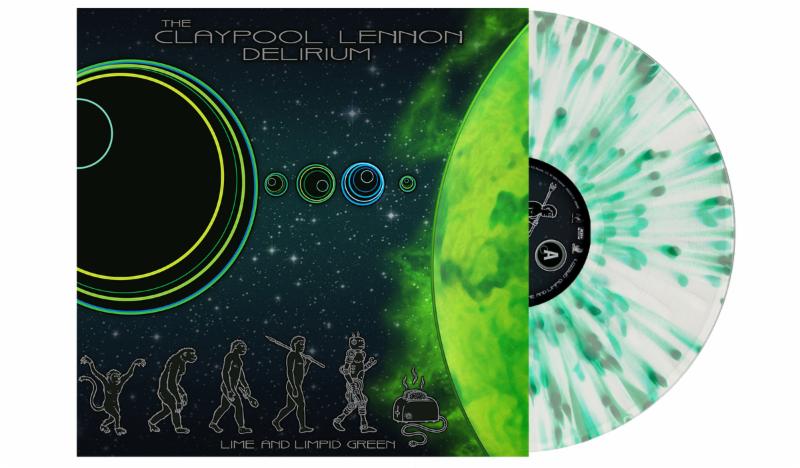 Regarding the "Satori" cover, Lennon told the publication, "'Satori' was a kind of spiritual journey of the motherland from my perspective. I just wanted to do something for Japan since they had been suffering since the tsunami. The least I could do is give a nod to my people and say, 'Hey, remember we're fans of your music.'"
Claypool will also release a new album with Primus in the fall.
Watch the video for Flower Travellin' Band's "Satori," directed by Koichiro Tsujikawa.
If you're a new Best Classic Bands reader, we'd be grateful if you would Like our Facebook page and/or bookmark our Home page.

Latest posts by Best Classic Bands Staff
(see all)