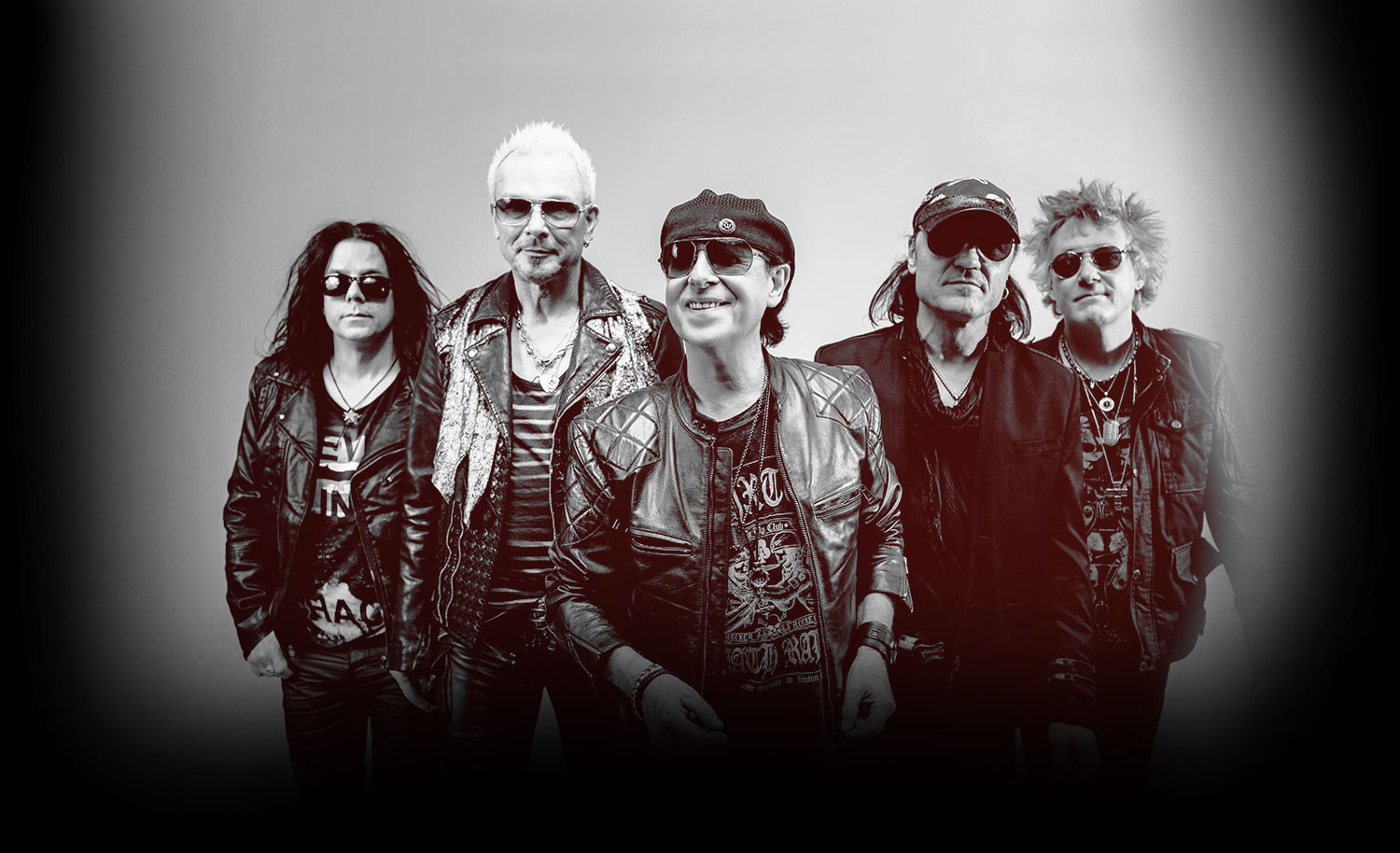 On Monday night (3/21), singer Klaus Meine had to stop just a half hour into The Scorpions' Hamburg show due to a sore throat. According to a subsequent doctor's diagnosis, he has an advanced viral infection with larynx and trachea inflammation, forcing the band to postpone the remainder of their German tour dates. The Hamburg gig as well as four performances in Cologne, Leipzig, Frankfurt and Berlin will be made up on new dates in late November and early December. Doctors have "banned" Meine from performing for several weeks, after which the frontman shared the following apologetic message with fans: "Sorry to all our fans. Thanks for your understanding. Hope we can make up for the concerts soon." Fans are free to return tickets for the postponed dates, or they can keep them to get into the rescheduled shows later this year.
We're sure The Scorpions won't be held down for long, though. At this point in their career, the 1988 anthem "Don't Stop at the Top" has never seemed more fitting. The German metal vets celebrated their 50th anniversary last year just as hard as they rock, with a brand new studio album, a series of deluxe reissues, tours galore and the release of their documentary film, Forever and a Day (see story here).  The doc tells the story of how the band decided to scrap their retirement plans for good, offering up a poignant portrait of everything from candid moments to tense intra-band dynamics.
The Scorpions released their 18th record, Return to Forever, last February, featuring songs written between the early 1980s and 2014. Members of the band are set to begin their 2016 U.S. tour with Queensryche on May 6th with North American and European dates all the way through the end of the year. Click here for tickets.
Rescheduled Scorpions German Tour Dates:
November 23, 2016 in Cologne – Lanxess Arena
November 25, 2016 in Leipzig – Arena Leipzig
November 27, 2016 in Frankfurt – Festhalle
November 29, 2016 in Hamburg – Barclaycard Arena
December 2, 2016 in Berlin – Mercedes-Benz Arena


Latest posts by Best Classic Bands Staff
(see all)