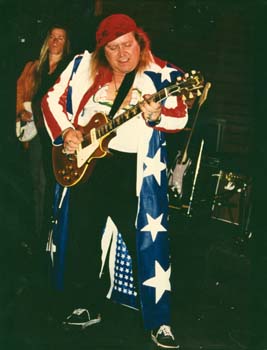 The Sam Kinison Definitive Comedy Collection, a boxed set including three CDs and seven DVDs, has been released by Comedy Dynamics. The set features the late comic's stand-up broadcast specials and albums as well as a limited-edition poster.
The new collection compiles Sam Kinison's stand-up films into a single compendium, both digitally and on DVD. Included in the boxed set are Kinison's breakout 1987 HBO special Breaking the Rules, his 1991 film Family Entertainment Hour and the posthumously released Live in Las Vegas. It also includes the documentaries Brother Sam (which aired on the Playboy Channel in 2002) and The Scream Continues (a new documentary with exclusive interview footage with Bill Kinison, home movies, and the unreleased final performance by Sam Kinison just weeks before he died). The box includes three audio CDs: Louder Than Hell, Leader of the Banned and Have You Seen Me Lately. (Order it here.)
Related: New George Carlin album released
Kinison was best known for his trademark scream and raw humor. Rodney Dangerfield gave Kinison his first big break on a HBO comedy showcase in 1985. Kinison went on to write and star in two HBO stand up specials and also appeared in Rodney Dangerfield: It's Not Easy Bein' Me, Saturday Night Live, Married With Children, In Living Color and the feature film Back To School.
Kinison was killed by a drunk driver at the age of 38.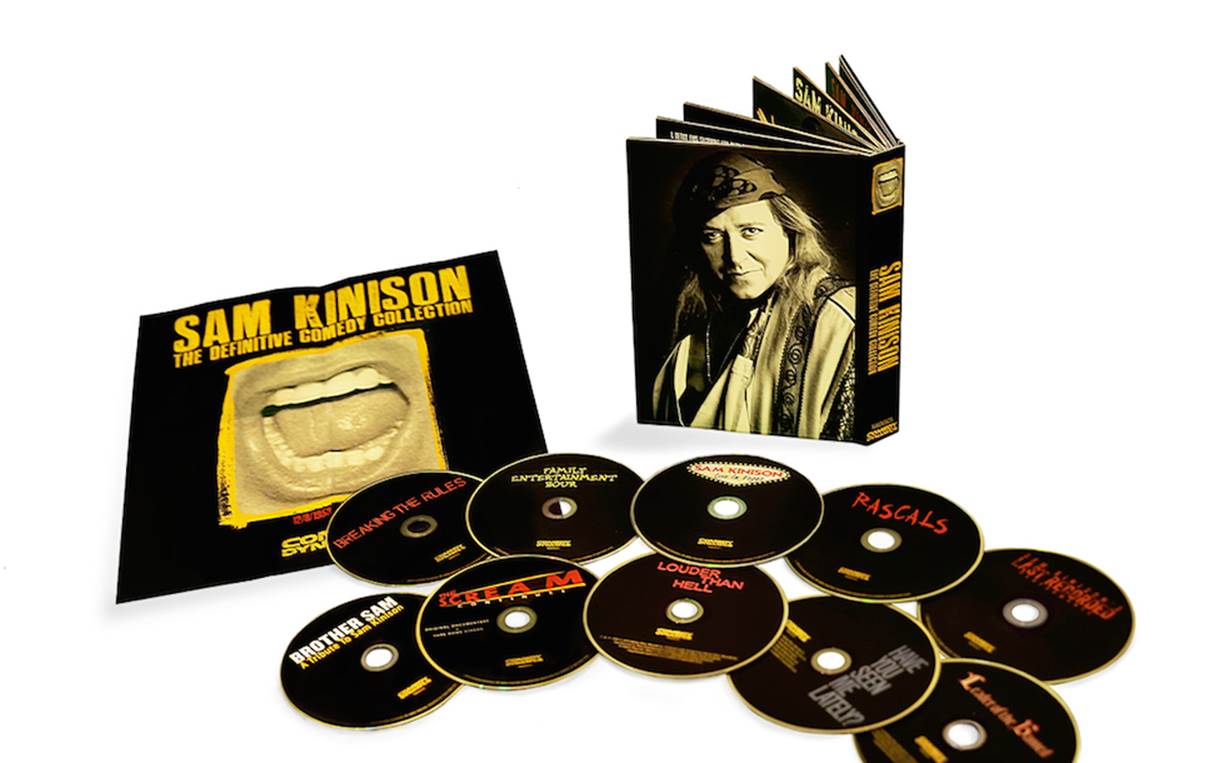 The Sam Kinison Definitive Comedy Collection
VIDEO:
Breaking The Rules
Family Entertainment Hour
Live In Vegas
Brother Sam: A Tribute To Sam Kinison
The Scream Continues
Rascals
The Last Performance
Two Home Movies
AUDIO:
Louder Than Hell
Leader Of The Banned
Have You Seen Me Lately
Watch Sam Kinison's first appearance on David Letterman from 1985
Never miss a post! Sign up for Best Classic Bands' Newsletter; form is on every page.

Latest posts by Best Classic Bands Staff
(see all)