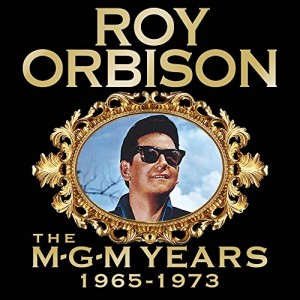 It was approximately 50 years ago that the legendary Roy Orbison signed with MGM Records. He went on to release 11 studio albums, a film soundtrack and 27 singles over the course of the following eight years, scoring another 11 worldwide Top 40 hits and forever touching millions with his powerful voice and complex, emotional ballads. To commemorate the occasion, on December 4th fans can get their hands on two new releases – Orbison's entire MGM catalog, reissued in a 152-track box set, as well as a "lost" album he made in 1969 that was never released.
The MGM Years box set includes all 11 albums the late musician recorded for MGM (from 1965 to 1973) as well as a collection of non-album singles and B-sides and the soundtrack to The Fastest Guitar Alive, the only film he ever starred in. For decades, this material has been out of print, and now all 152 tracks will be available digitally as well as in a 13-disc CD set and 14-disc vinyl set.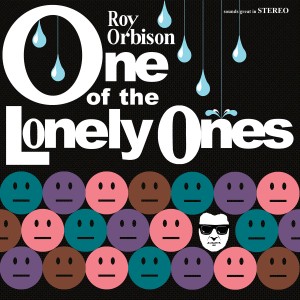 One of the Lonely Ones is a completely unreleased studio album, thought to be lost until it was discovered by Orbison's sons. He recorded it just months after two of his sons died in a tragic fire at his Tennessee home, and much of the content of the record addresses this trauma. Now restored by sound engineers, Orbison fans can experience the 12 new tracks digitally, on CD and on 180-gram vinyl.
The first 500 physical The MGM Years box sets pre-ordered through Orbison's official store will be bundled with a copy of One of the Lonely Ones.
The MGM Years Box Set:
1) There Is Only One Roy Orbison (1965)
2) The Orbison Way (1966)
3) The Classic Roy Orbison (1966)
4) Roy Orbison Sings Don Gibson (1967)
5) The Fastest Guitar Alive (Soundtrack) (1967)
6) Cry Softly Lonely One (1967)
7) Roy Orbison's Many Moods (1969)
8) Hank Williams the Roy Orbison Way (1970)
9) The Big O (1970)
10) Roy Orbison Sings (1972)
11) Memphis (1972)
12) Milestones (1973)
13) MGM B-Sides And Singles (2015) (2 discs in vinyl box set, 1 disc in CD box set)
One of the Lonely Ones Track List:
1) You'll Never Walk Alone
2) Say No More
3) Leaving Makes the Rain Come Down
4) Laurie
5) Sweet Memories
6) One of the Lonely Ones
7) Child Woman, Woman Child
8) The Defector
9) Give Up
10) Little Girl (In the Big City)
11) After Tonight
12) I Will Always

Latest posts by Best Classic Bands Staff
(see all)