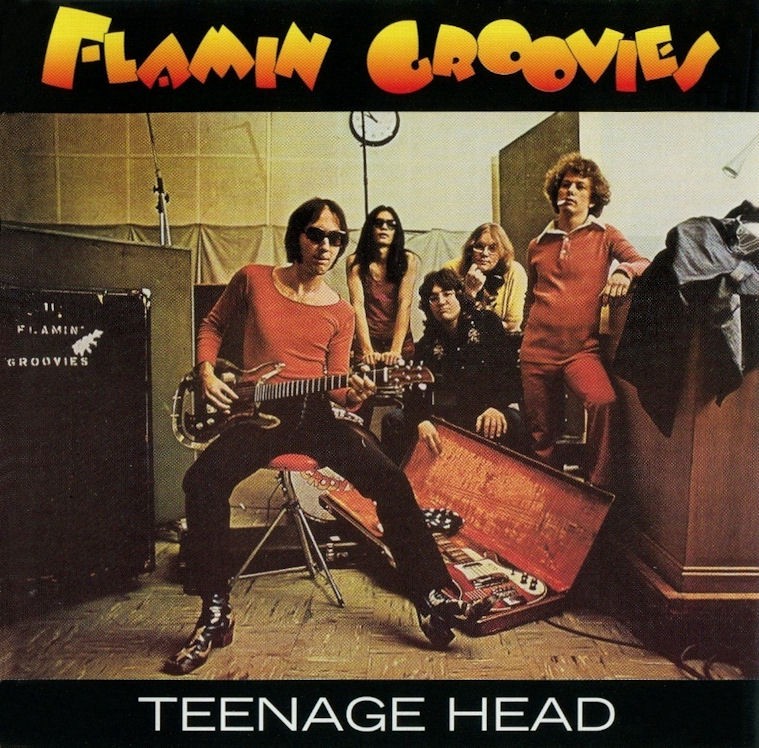 Roy Loney, best known as the original singer and songwriter for the influential San Francisco band Flamin' Groovies, died Dec. 13, 2019, following surgery for an undisclosed issue. His death, at age 73, was announced by the band on its Facebook page. Loney was said to have been hospitalized a week earlier, and had suffered a serious head injury from  fall last summer.
The band's brief statement: "We are all deeply saddened and stunned to learn that our dearest friend and bandmate, Roy Loney, passed away this morning."
Upon hearing of Loney's passing, his Groovies bandmate George Alexander said, "My dear friend and bandmate Roy Loney has passed. I'm shocked. We spent some of the highest times of our lives together."
The Flamin' Groovies were formed in 1965 by Loney, Cyril Jordan, Tim Lynch, George Alexander and Danny Mihm. They ultimately signed a recording contract with Epic Records and then with the Kama Sutra label. Though they never achieved significant sales or airplay, the power pop band (even before the description was used) acquired a devoted following and became highly influential as that sub-genre flourished in the '70s and '80s.
The group served as the house band at West Hollywood's famed Whisky-a-Go-Go for a while.
Related: Our obituary of Mike Wilhelm, a later member of the Flamin' Groovies, who died earlier this year
Roy Loney was born April 13, 1946, in San Francisco. He started in a band called the Kingsmen (no relation to the "Louie Louie" group) in the early '60s, performing folk music. Loney also did some acting at the time. The first lineup of the Flamin' Groovies (originally called the Chosen Few) changed its name to the now more familiar one and self-released the 10-inch LP Sneakers, followed by their major-label debut with Epic, Supersnazz, in 1969.
Unlike most of the San Francisco area bands of the '60s, the Flamin' Groovies specialized in straight-ahead no-frills rock 'n' roll, sans psychedelic jams.
Loney left the band in 1971 after four albums, including the cult classic Teenage Head, and spent a few years working in the business end of the record industry.
He returned to the spotlight at the end of the '70s with his new band Roy Loney and the Phantom Movers, which featured ex-Groovies drummer Mihm and guitarist James Ferrell, along with guitarist Larry Levy and bassist Maurice Tani. The group released eight albums.
Loney and Jordan reunited for a brief tour in 2009, sharing the stage for the first time since 1971.
Related: A farewell to those who left us in 2019
Listen to "Slow Death" by the Flamin' Groovies

Latest posts by Best Classic Bands Staff
(see all)