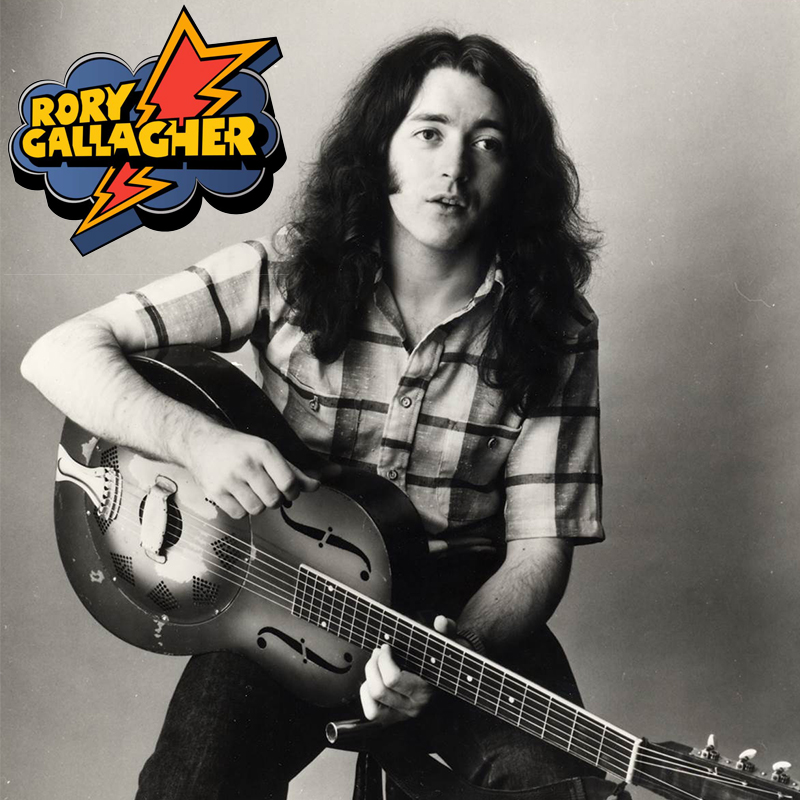 To celebrate what would have been Rory Gallagher's 70th birthday, UMC announced today (Feb. 28) that his entire solo catalog will be reissued on remastered CD and 180-gram vinyl on March 16 in the U.K. (March 30 in the U.S.). This is the first time his whole body of solo work has been made available globally on one record label.
The Rory Gallagher collection represents an incredible body of work from one of the most renowned and celebrated guitarists, who was born March 2, 1948 in County Donegal, Ireland.
Beginning in 1970, following several years with his band, Taste, he began recording under his own name. The reissues represent the first wave of releases since the Universal Music Group obtained the rights to his solo catalog in 2017. UMC will be working closely with the Gallagher estate on new physical and streaming products.
The highest praise for a musician is from his peers and many classic rock greats rave about the guitarist. "I owe Rory Gallagher my sound," says Queen's Brian May. "A beautiful man and an amazing guitar player," adds The Edge.
Related: Gallagher is on our list of 100 More Crucial Rock Hall Omissions
This is as complete a reissue package as there has ever been for Gallagher; they are all being made available on CD and 180-gram vinyl except where indicated:
1971's Rory Gallagher and Deuce; 1972's Live In Europe; 1973's Blueprint and Tattoo; 1974's Irish Tour '74; 1975's Against The Grain; 1976's Calling Card; 1978's Photo Finish; 1979's Top Priority; 1980's Stage Struck; 1982's Jinx; 1987's Defender; 1990's Fresh Evidence; 1999's BBC Sessions (2-CD only); 2011's Notes From San Francisco; and 2003's acoustic Wheels Within Wheels (vinyl coming soon).
Watch a 1979 live performance of "A Million Miles Away," a song from his Tattoo album
Gallagher died on June 14, 1995, at just 47 of an infection due to a failing liver.

Latest posts by Best Classic Bands Staff
(see all)