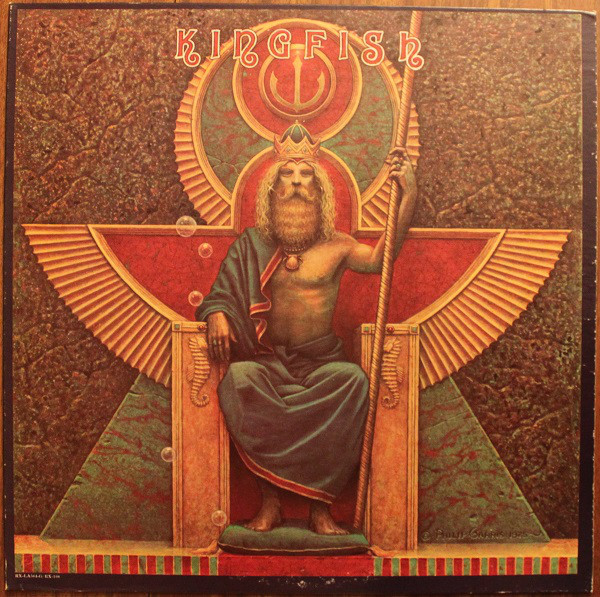 The core members of the Grateful Dead always liked to keep themselves busy with other projects when the band was not touring, and one of the best spinoffs to emerge from their scene was Kingfish, a quintet that, for a few years, featured the Dead's rhythm guitarist/vocalist Bob Weir. The lead guitarist for Kingfish, Robbie Hoddinott, died March 6, 2017, one day before his 63rd birthday.
A Facebook post by the guitarist's female partner confirms that he died at his home (his own Facebook page states that he lived in San Francisco). She also noted that he had been undergoing dialysis. It was subsequently determined that Hoddinott died from liver failure.
Kingfish was formed in 1973 by harmonica player Matthew Kelly, New Riders of the Purple Sage bassist/vocalist Dave Torbert, Hoddinott playing Telecaster, drummer Chris Herold and keyboardist Mick Ward (who died soon afterwards), with Weir coming aboard in 1974, the same year the Dead went on a yearlong hiatus. The band played numerous gigs in their home base of the Bay Area and also toured nationally, then headed into the studio to record their debut album, the self-titled Kingfish, released in March 1976 on the Dead's own short-lived Round Records label.
Related: Bob Weir released a new solo album, Blue Mountain, last year
The album peaked at #50 on the Billboard album chart and was followed in 1977 by Live 'n' Kickin', on Jet Records, which peaked at #103, the band's final chart entry. Weir's involvement with the band ended by the time of the album's release and Hoddinott also exited the band that year.
Although he did continue to perform after leaving Kingfish, Hoddinott never enjoyed that level of visibility again. His discography shows only his involvement in Kingfish and related recordings and a role in a band called Eric Morrison and the Mysteries. According to some posted news articles, Hoddinott reportedly spent time in prison on drug-related charges but details were not noted.
Kingfish still exists today, with no original members.
Watch Kingfish perform Marty Robbins' "Big Iron" at San Francisco's Winterland in 1976. Hoddinott can be seen to Bob Weir's left and takes the solo at 2:34 in the clip.
If you're a new Best Classic Bands reader, we'd be grateful if you would Like our Facebook page and/or bookmark our Home page.

Latest posts by Best Classic Bands Staff
(see all)