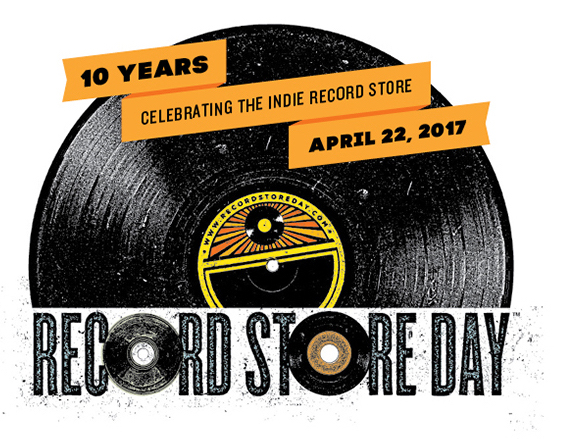 For the 10th anniversary of Record Store Day, which is April 22 this year, labels and artists are treating record buyers–particularly vinyl fanatics–with hundreds and hundreds of releases–348 by our count–many that are exclusive to independent record shops. For collectors, RSD is a national holiday.
As in previous years–as well as in the now-annual Black Friday edition–quantities are limited, in some cases to as few as 1000 copies. These special titles cover virtually all genres and are being released in a variety of formats. Most of them are conventional vinyl counterparts of existing CDs, but many of the releases are special 10″ discs, 12″ maxi-singles (six from Prince alone), CDs and, in one case, cassette.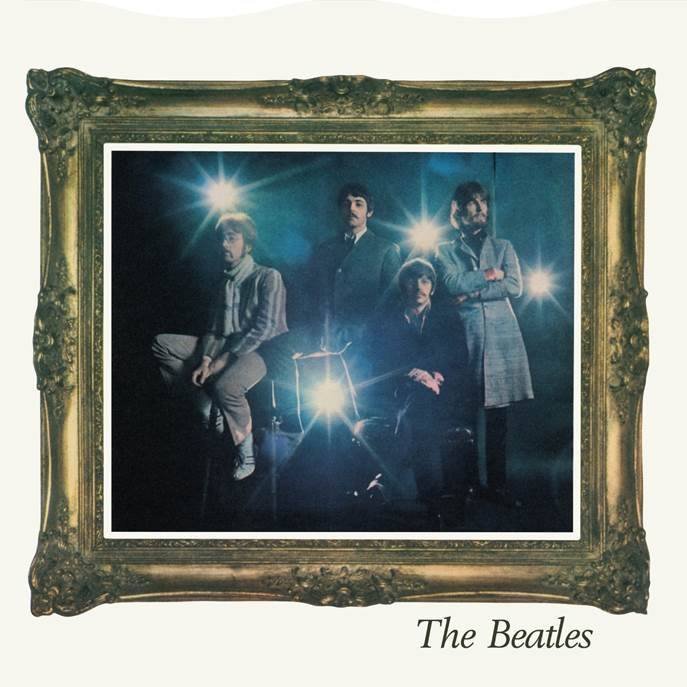 Here's a guide of just a handful of the classic rock releases, listed alphabetically, including quantities. To view the complete list (and for further details on all titles), we encourage you to click here.
The Beatles – "Strawberry Fields Forever" b/w "Penny Lane" (Apple Corps Ltd./Capitol Records0 [7″ single, 7000] Among the first songs recorded during the Sgt. Pepper sessions, released as a double A-sided single in February 1967.
Big Star – Complete Third: Vol. 3 Final Masters (Omnivore Recordings)[2-LP, 2500] This double-vinyl set completes the trilogy. Contains a 20-page, full-color, LP-sized booklet with all of the notes, photos and commentary from 2016's CD set.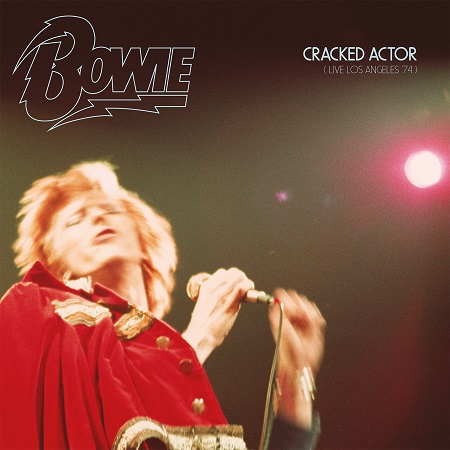 David Bowie – Cracked Actor (Live in Los Angeles 1974) (Parlophone) [3-LP, 5000] Previously unreleased from a September 5 concert at Universal Amphitheater. Produced by Bowie and mixed by Tony Visconti. Its five sides include "Diamond Dogs," "Rebel Rebel," "Changes" and "Suffragette City."
The Cars – Live at the Agora 1978 (Elektra/Rhino) [2-LP, 4000] The never-before-released July 18 performance includes "Just What I Needed," "My Best Friend's Girl" and "You're All That I've Got Tonight."
Cheap Trick – The Epic Archive Vol. 1 1975-1979 (Real Gone Music) [2-LP on yellow vinyl, 1470] The 18 tracks include single mixes/edits, soundtrack, non-LP tracks and other rarities.
The Doors – Live at The Matrix '67 (Elektra/Rhino) [2-LP, 4500] From recently discovered original master tapes, recorded on March 7 in San Francisco. The seven tracks: "Back Door Man," "Soul Kitchen," "Alabama Song (Whiskey Bar)," "Light My Fire," "The Crystal Ship," "Twentieth Century Fox" and "The End." A must-own for Doors fans.
Fleetwood Mac – Alternate Mirage (Warner Bros./Rhino) [LP, 3500] You know the album with "Gypsy" and "Hold Me"? This is the same but with alternate takes, like was done with Tusk last year.
Grateful Dead – P.N.E. Garden Auditorium, Vancouver, British Columbia, Canada 7/29/66 (Grateful Dead Production) [2-LP, 4000] What would RSD be without a live Dead release? (We may never know.) There's so much crammed in here that it includes four songs from the next night's gig!
Curtis Knight featuring Jimi Hendrix – Live at George's Club 20 1965 & 1966 (Legacy Recordings) [2-LP, 3000] These recordings showcase Hendrix's guitar work and lead vocal performances prior to the formation of the Jimi Hendrix Experience.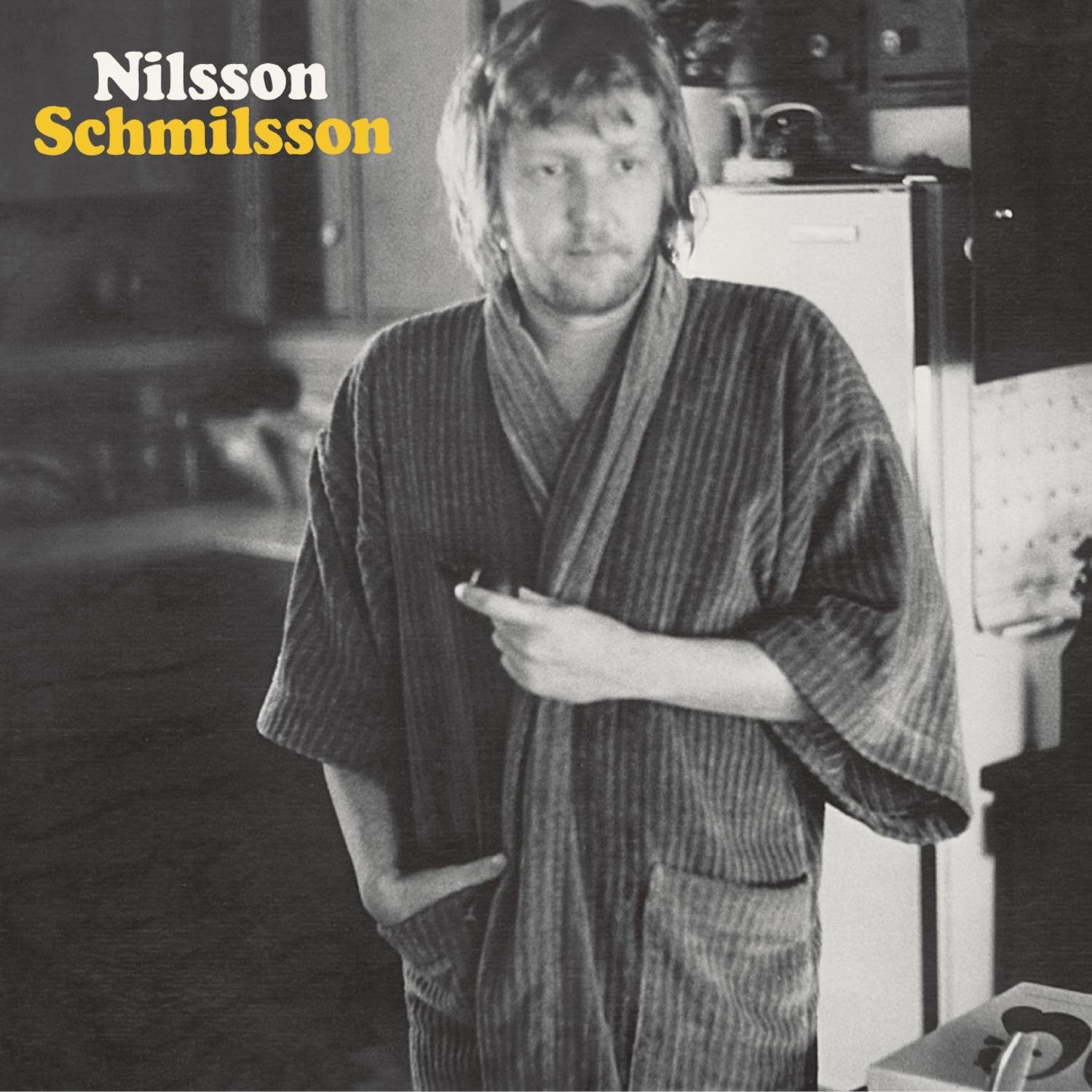 Motörhead – Clean Your Clock (UDR) [2-LP picture disc, 1500] A live album recorded at the Zenith in Munich, Germany during the Winter 2015 Bad Magic Tour.
Randy Newman – Lonely at The Top: Studio Albums 1968 – 1977 (Nonesuch) [Vinyl Box Set, 1000] The collection contains the singer-songwriter's first five studio albums.
Stevie Nicks – Rarities (Atlantic/Rhino) [10″, 5000] Features rare demos, live and early takes from the Bella Donna and Wild Heart deluxe editions including an early take of "Edge of Seventeen."
Nilsson – Nilsson Schmilsson (Legacy Recordings) [LP on yellow and white vinyl, 3000] Includes the Grammy Award-winning #1 hit "Without You," "Coconut" and "Jump Into the Fire."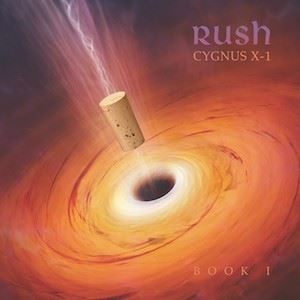 Lou Reed – Perfect Night: Live in London (Warner Bros./Rhino) [2-LP, 3000] An acoustic performance recorded during the Meltdown '97 festival. With "Coney Island Baby," "New Sensations" and "Dirty Boulevard."
Rush – Cygnus X-1 (UMe/Anthem) [12″, 5000) Features "Book I: The Voyage" and "Book II: Hemispheres," on 180g vinyl, with brand new artwork by Hugh Syme, to begin the 40th anniversary celebration of the 1977 A Farewell to Kings album.
Santana – Live at the Woodstock Music & Art Fair (Legacy Recordings) (LP, 3000) You know the concert from 1969? When they took the stage they were a largely unknown from the Bay Area music scene. When they left, half a million people knew their name.
Bruce Springsteen & the E Street Band – Hammersmith Odeon London '75 (Legacy Recordings) [4-LP, 3000) The concert took place three months after Born To Run. The collection is making its vinyl debut.
Sting – Live at the Bataclan (Interscope) [12″, 3500] The concert was held on November 12, 2016, the one-year anniversary of the terrorist shootings at the same Paris club. The six songs include "Message in a Bottle," "Can't Stop Thinking About You" and "Every Breath You Take."
Uriah Heep – Live: January 1973 (BMG) [2-LP, 1000] The set features their classic line-up of Byron, Box, Hensley, Kerslake and Thain as they hammer through the hits "Easy Livin'," "July Morning" and "Gypsy."
Various Artists – Just Say 50: Sire Records 50th Anniversary Box (Sire) [4-LP, 2500] The compilation spans 1969-1995 and features the label's first #1 hit, "Hocus Pocus," by Dutch band Focus, plus all the key artists from Sire's amazing history: Madonna, Talking Heads, the Ramones, Pretenders, Depeche Mode, Echo & The Bunnymen, k.d. lang, Seal, and more.
Stevie Ray Vaughan and Double Trouble – Live at Carnegie Hall (Legacy Recordings) [2-LP on marbled brown vinyl, 3000] The performer celebrated his 30th birthday in style, with guests Dr. John, brother Jimmie Vaughan and Roomful of Blues.
Yes – 90125 (Atlantic/Rhino) [LP picture disc, 2500] The prog rock band – and 2017 Rock Hall inductees – enjoyed their biggest chart hit from this 1983 album, the #1 single "Owner of a Lonely Heart."
Neil Young – Decade (Reprise) [3-LP, 5000] The 1977 compilation album returns to vinyl with songs from his career with Buffalo Springfield, Crazy Horse, CSNY and solo. Tracks include "Mr. Soul," "Down By the River," "Southern Man," "Old Man" and "Like a Hurricane."
As you've seen, quantities are very limited and there is no guarantee that your local shop will get a particular title. As RSD notes on its website: "It's always a good idea to be BFFs with your neighborhood record store and let them know what you might be looking for. They can't guarantee you will walk out with what you want, but it's a good place to start."
As we get closer to the actual day, Best Classic Bands will talk to our usual panel of leading indie record shop owners who'll share what titles they're most excited about and to talk about the 10th anniversary of the event.

Latest posts by Best Classic Bands Staff
(see all)