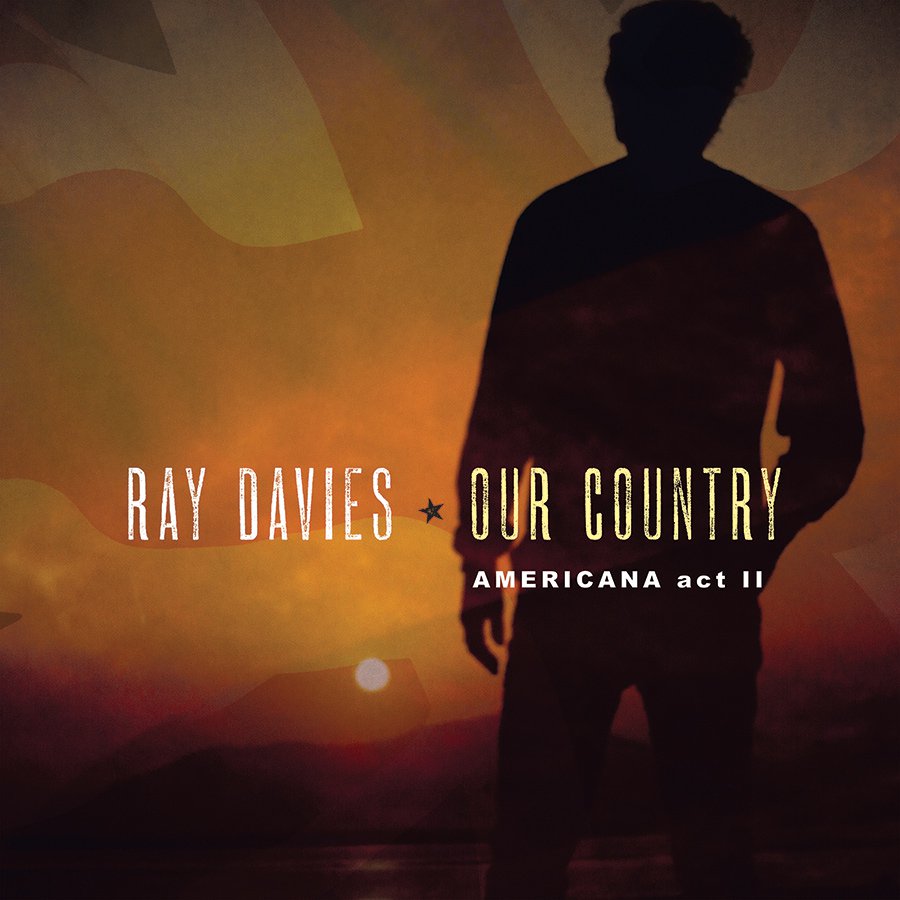 Ray Davies has released Our Country: Americana Act II, a follow-up to his 2017 album and 2013 memoir, Americana. The new studio album, announced on May 2, arrived June 29 via Sony Music's Legacy Recordings on CD and as a 2-LP set. We've got several tracks below.
From the press release: "The continuing story of The Kinks co-founder's journeys through America is an album borne from Davies' vision of America — how it shaped him and evolved through the years. His reflections on his experiences in America instigate personal reformation, and eventually rediscovery and celebration of his own origins."
Related: Davies said on June 25 that the Kinks are reuniting
The new release, like its predecessor, was recorded at the legendary Konk Studios in London with guitarist Bill Shanley and the Jayhawks once again serving as Davies' backing band, plus a group of U.K. musicians. The album picks up several musical threads from Davies' extraordinary songwriting catalog, from the opener "Our Country" – which is developed from a melodic theme heard in Americana's title track – to reinterpretations of songs inspired by America and written for various projects over the years, including "Oklahoma USA" (first heard on The Kinks' Muswell Hillbillies), "The Real World" (from 2007's solo album, Working Man's Cafe) and "The Getaway" (from 2006's Other Peoples Lives).
Listen to "Muswell Kills"
Watch several musical highlights and Davies discuss the album
Our Country: Americana Act II was arranged and produced by Davies; the album was co-produced by Guy Massey and John Jackson. All songs were written by Davies.
Listen to "Our Country"
Americana was Davies' first all original solo work in a decade. He is said to also be working on a theatre/film piece based on both Americana and Our Country.
Listen to his updated version of "Oklahoma USA"
Related: Our recap of when Davies was knighted in 2017

Latest posts by Best Classic Bands Staff
(see all)