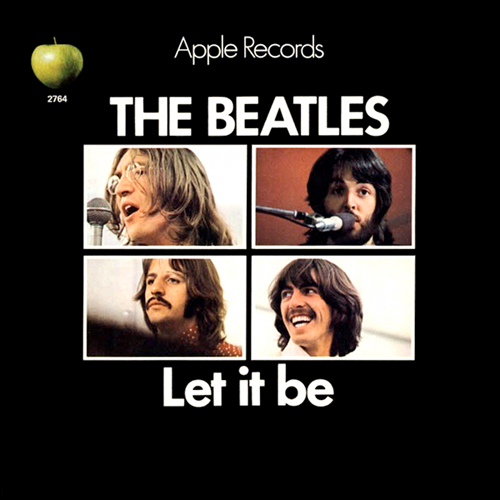 Topics in the news in March 1970 included the Expo '70 World's Fair opening in Osaka, Japan. (Who remembers World's Fairs?) The second generation Camaro hit Chevy auto dealerships. UCLA would soon win (yet another) NCAA Men's Basketball tournament.
Green Beret Jeffrey MacDonald killed his wife and children at Fort Bragg, NC, claiming that a Charles Manson-like group of hippies had committed the murders. Oof… let's get to the matter at hand – this week's Top 40 radio hits – stat!
Bubbling under the Top 10 at #28 on San Francisco's KFR weekly survey was Ray Stevens with "Everything is Beautiful." The country-pop vocalist had six Top 20 pop hits with two that topped the chart (including this one). His novelty hit, "The Streak," is on our list of 11 Surprising 1970s Radio Hits Part 2.
At #18: "Woodstock," the lead single from Crosby, Stills, Nash & Young's Déjà Vu album, which coincided with the release of the Woodstock movie. Man, look at all those hippies!
Chairmen of the Board were a soul music group from Detroit who scored four Top 40 singles in 1970-71, none bigger than their first, "Give Me Just a Little More Time," which was at #10 on its way to a #3 hit nationally.
Actor Michael Parks starred in a short-lived TV series Then Came Bronson. (His "Long Lonesome Highway" was the theme song for the show.) Over the years, he acted in many feature films, including several from Quentin Tarantino. He died in 2017 at age 77.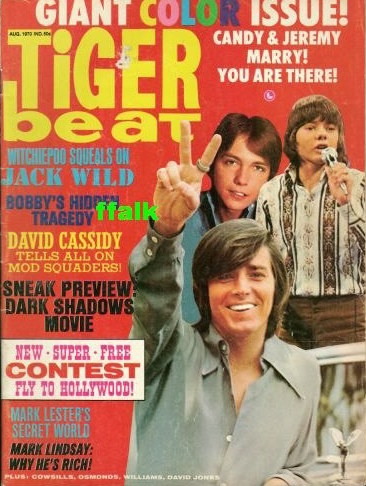 The man really couldn't sing but the girls didn't seem to notice. In March 1970, 26-year-old Bobby Sherman was at the top of his game. "Easy Come, Easy Go" at #7 was the second in a string of Top 10 singles that also included "Little Woman" and "Julie Do Ya Love Me."
Sherman became a breakout star thanks to his role as the stuttering Jeremy Bolt on the ABC TV Western Here Come The Brides and he was on the cover of all the fan magazines.
We admittedly hadn't thought of Frijid Pink for years until we were researching this story. The Detroit band enjoyed their only hit single with a cover of "House of the Rising Sun" (#6 this week) and some pretty impressive guitar licks.
Badfinger had their first of four consecutive hits with "Come and Get It" (#5 on KFR), which was written and produced by none other than Paul McCartney for the Fab Four's own Apple Records.
The Plastic Ono Band was the collaboration between John Lennon and Yoko Ono. "Instant Karma!" (at #4) lived up to its name as it was written, recorded and released within a matter of days. The song was produced by Phil Spector and also features Billy Preston and George Harrison.
We've written about Norman Greenbaum's great "Spirit in the Sky" before. It's been featured as our Classic Video. One of those songs that really brings you back.
What can we say about the Jackson 5's "ABC" that hasn't already been said? It was the second of four consecutive #1 singles for the Motown group.
The stunning "Let It Be" from The Beatles was at #1 on San Francisco's KFR, weeks before it claimed the top spot nationally.
If you're a new Best Classic Bands reader, we'd be grateful if you would Like our Facebook page and/or bookmark our Home page.
28. "Everything is Beautiful" – Ray Stevens
18. "Woodstock" – Crosby, Stills, Nash & Young
10. "Give Me Just a Little More Time" – Chairmen of the Board
9. "Long Lonesome Highway" – Michael Parks
8. "Didn't I" – Delfonics
7. "Easy Come Easy Go" – Bobby Sherman
6. "House of the Rising Sun" – Frijid Pink
5. "Come and Get It" – Badfinger
4. "Instant Karma!" – Plastic Ono Band
3. "Spirit in the Sky" – Norman Greenbaum
2. "ABC" – Jackson 5
1. "Let it Be" – The Beatles

Latest posts by Best Classic Bands Staff
(see all)