Pink Floyd fans who were still holding out hope for a reunion of the band's three remaining members received bad news On This Day. The knock-out punch was delivered by David Gilmour. In a March 11, 2021 interview with Guitar Player in a special "50 Years of Prog" issue, the guitarist was asked if the classic rock legends would reunite.
"No. I'm done with it," he said. "I've had a life in Pink Floyd for quite a lot of years, and quite a few of those years at the beginning, with Roger [Waters]. And those years in what is now considered to be our heyday were 95 percent musically fulfilling and joyous and full of fun and laughter. And I certainly don't want to let the other five percent color my view of what was a long and fantastic time together."
As if that wasn't enough to dampen fans' spirits, Gilmour added, "It has run its course, we are done, and it would be fakery to go back and do it again."
Invoking the band's keyboardist and co-founder Richard Wright, who died in 2008, Gilmour said, "To do it without Rick would just be wrong. I'm all for Roger doing whatever he wants to do and enjoying himself and getting the joy he must have had out of those Wall shows. I'm at peace with all of these things. But I absolutely don't want to go back."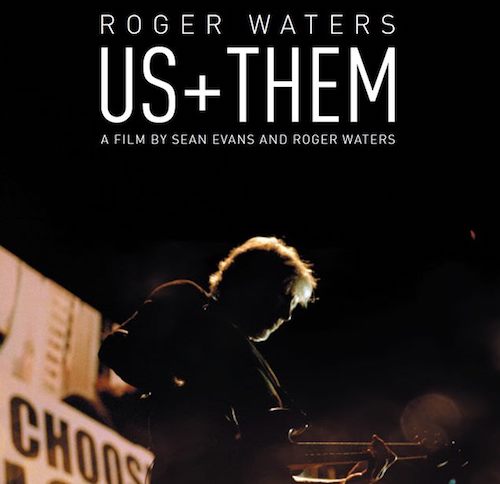 The last time Pink Floyd performed as a group was in 2005, for a one-off show at the Live 8 benefit in London's Hyde Park. That show followed a 24-year hiatus. Gilmour, Mason and Wright's performance as Pink Floyd at Knebworth (U.K.) in 1990 is being released this spring.
Both Waters and fellow co-founder Nick Mason have been touring extensively in recent years. Waters did a worldwide tour called Us + Them, which also became a filmed release, and had plans to begin another tour before the pandemic hit.
Watch Pink Floyd's last reunion, in 2005
Mason has been touring with a side band, Saucerful of Secrets, which performs early Floyd material for several years. A live set was released.
Related: Waters joined Mason's band on stage in 2019
At an 2017 event in London attended by both Mason and Waters, the former was asked if the band would consider playing the Glastonbury Festival. "I think it would be nice to add to the list of things—we have never played Glastonbury," the drummer said. "It would be fun to do it, yes. But I don't think it is very likely."
Gilmour is actually not an original member of the band, having joined in 1967, two years after the others formed it with Syd Barrett. In July 2020, the guitarist released his first song in five years.
He and Mason released another song in April 2022, this time billing themselves as Pink Floyd. "Hey Hey Rise Up" was recorded with long time Floyd bass player Guy Pratt and Nitin Sawhney on keyboards and a vocal performance by Andriy Khlyvnyuk of Ukrainian band Boombox to benefit Ukrainian humanitarian relief. Waters later wrote that it was "really, really sad" that Gilmour and Mason had used the Pink Floyd name for the song.
Even when it came to issuing a new mix of Animals, the members couldn't agree on certain aspects of it. Before it was officially announced, Waters decided to share some of the disagreements that had arisen.
In February 2023, there was a war of words involving Gilmour's wife, author Polly Sampson, when she tweeted that Waters was "antisemitic to your rotten core." Her long list of insults included calling him a liar, a misogynist, a hypocrite, and more. Gilmour retweeted her post writing, "Every word demonstrably true."
On Waters' Instagram, a comment, written in the third person, indicated that Waters refuted "the incendiary and wildly inaccurate comments," adding that "he is currently taking advice as to his position."

Latest posts by Best Classic Bands Staff
(see all)