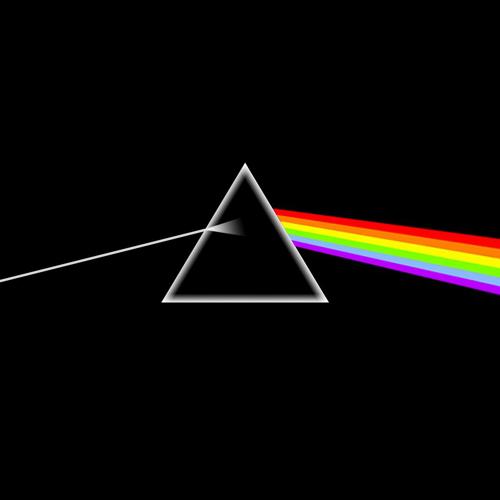 Recorded at London's Abbey Road Studios between June 1972 and January 1973 and released on March 1, 1973, The Dark Side of the Moon, the eighth studio album by Pink Floyd, was reported on this day to have spent 1,056 non-consecutive weeks – or a little over 20 years – on Billboard's album sales charts. Its consistent sales strength–that continues today–has earned the group some 45 million or more copies sold internationally (out of an estimated 250 million sold on all their albums).
Considered a progressive rock masterpiece and a benchmark in innovative recording techniques, it ranks fourth to Michael Jackson's Thriller, AC/DC's Back in Black, and either Meat Loaf's Bat Out of Hell or Eagles' Their Greatest Hits (1971-1975) – depending on the source – as the all-time best selling album in the world. Although it only spent one week at #1 on the U.S. chart starting on April 28, 1973, Dark Side's first consistent sales chart run lasted 741 weeks from 1973 into 1988.
If you're a new Best Classic Bands reader, we'd be grateful if you would Like our Facebook page and/or bookmark our Home page.
Its themes were hardly the usual stuff of pop music. Madness and by inference the deteriorating mental state of Pink Floyd's founder Syd Barrett are one of its concerns. Serious notions like greed, mortality and human conflict are also among its lyrical concerns. It seemed to capture the social concerns of its era while, like its timeless sound, continuing to be relevant well over 40 years later.
Although one of the singles from the album, "Money," takes a rather dyspeptic view of cold hard cash, the success of The Dark Side of the Moon made Pink Floyd's Roger Waters, David Gilmour, Nick Mason and the late Richard Wright very wealthy men. ("Money" failed to chart in the U.K. and peaked at #13 in the U.S.)
The Dark Side of the Moon is perhaps as instantly identifiable for its Hipgnosis-designed cover as it is for its music. But then there's this…

Latest posts by Best Classic Bands Staff
(see all)