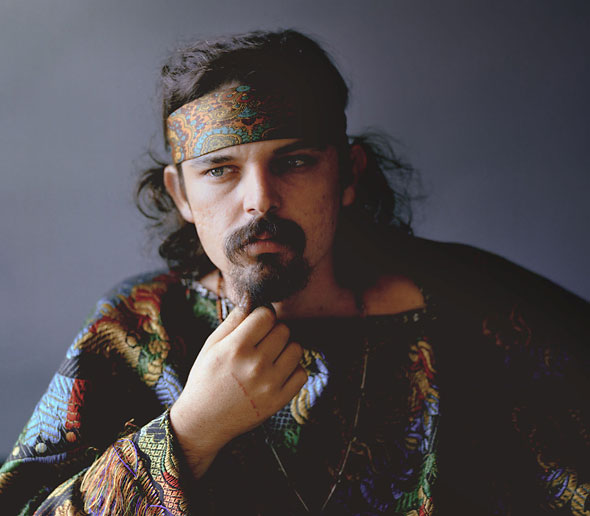 Keyboardist, singer and harmonica player Ron "Pigpen" McKernan appeared with the Grateful Dead for the last time on this date, June 17, 1972, at the Hollywood Bowl in Los Angeles, Calif. He had played with Dead guitarist, singer and songwriter Jerry Garcia in a number of groups before they became the Warlocks in 1965, and soon after changed their name to Grateful Dead.
His blues and R&B influences were a significant part of the band's sound in their early days, and one of the songs he sang, a cover of Bobby "Blue" Bland's "Turn On Your Love Light," became the 48-minute-long bulk of their set at Woodstock. It was also a highlight of their first live album, the appropriately titled Live/Dead, released in 1969.
The son of a rhythm and blues disc jockey, McKernan was an active player on the folk-based music scene on the Peninsula, the area south of San Francisco, where he built a reputation as an authentic purveyor of the blues. After joining the band he was the member who'd take the lead vocals on R&B standards like "Big Boss man," "Hard to Handle" and "Good Morning Little Schoolgirl," as well as original Dead compositions like "Easy Wind" and "Operator." Unlike the others, Pigpen, who looked something like an outlaw biker, often stepped away from his instrument and took the microphone in the more traditional frontman role.
Unlike the rest of the members of the Dead, who were "stoners," in the parlance of the day, Pigpen was known as a "juicer" (drinker) since his teens. In the early 1970s he was diagnosed with congenital biliary cirrhosis that was caused by his heavy drinking. After being hospitalized in August 1971, doctors advised McKernan to stop touring. By the end of the year he rejoined the Dead on the road, but his failing health soon led him to leave the band again. He died at age 27 on March 8, 1973, from a gastrointestinal hemorrhage.
Related: The Grateful Dead's Long Strange Trip documentary

Latest posts by Best Classic Bands Staff
(see all)