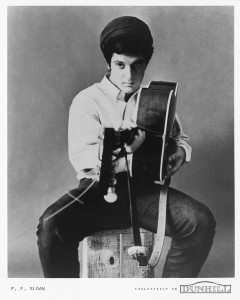 Best known for writing the 1965 #1 protest hit "Eve of Destruction" for Barry McGuire and (with early creative partner Steve Barri) the 1966 #3 song "Secret Agent Man" for Johnny Rivers, P.F. Sloan – born Philip Gary Schlein – died November 15, 2015, from pancreatic cancer.
Sloan enjoyed a long creative career within the Los Angeles music scene from 1959 on when he recorded a single as Flip Sloan at age 14. As a songwriter, singer, guitarist, producer and arranger Sloan worked with such acts as Jan and Dean, the Mamas & the Papas, the Turtles ("You Baby"), the Grass Roots, Herman's Hermits ("A Must to Avoid") and the Searchers and was part of the L.A. session players known as the Wrecking Crew.
Listen to Rivers perform "Secret Agent Man"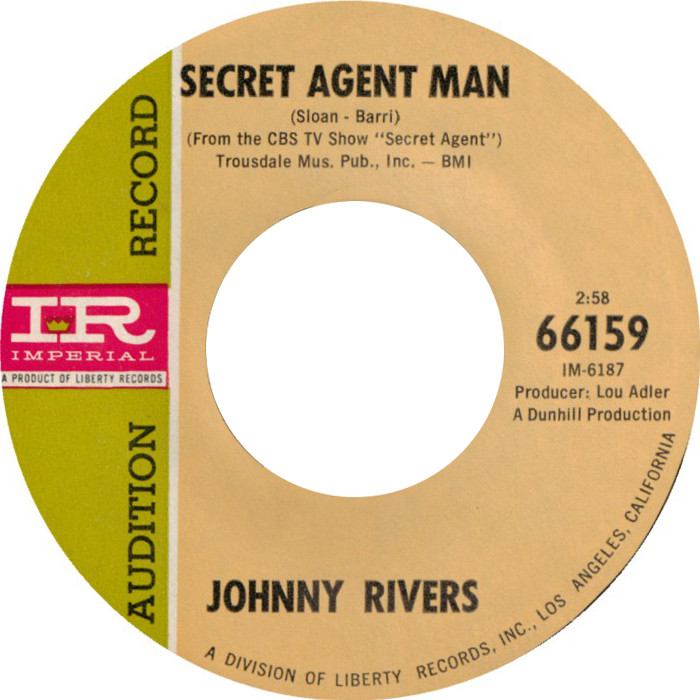 He and Barri issued a number of recordings during the 1960s under a variety of names that never connected with the public, and Sloan tried to forge a solo career that never rose much above cult status.
He was also the subject of a song titled "P.F. Sloan," written by his friend Jimmy Webb, writer of such hits as "MacArthur Park." "Wichita Lineman" and "Rhinestone Cowboy."
Listen to Webb and Jackson Browne single "P.F. Sloan"
Jon Tiven, who produced Sloan's 2008 album Sailover – which featured such guests as Lucinda Williams, Felix Cavaliere (Rascals), Frank Black (Pixies), Buddy Miller (Nashville TV series music producer), Gary Tallent (E Street Band) and Tom Petersson Cheap Trick – said, "P.F. Sloan was one of the all-time greats, and got little material reward in this world for writing the soundtrack to many of our lives. His soul is now liberated, I am sure he is finding the spiritual gifts that kept him motivated and centered. He was very dear to me, we shared musical and spiritual blessings, and I will miss him terribly. But I just heard his voice a few minutes ago saying, 'Jon, it's OK, I'm OK' like he was here with me, so it's my loss, not his, I guess."
Watch Barry McGuire perform Sloan's "Eve of Destruction"
Sloan was born on Sept. 18, 1945, in New York City.

Latest posts by Best Classic Bands Staff
(see all)