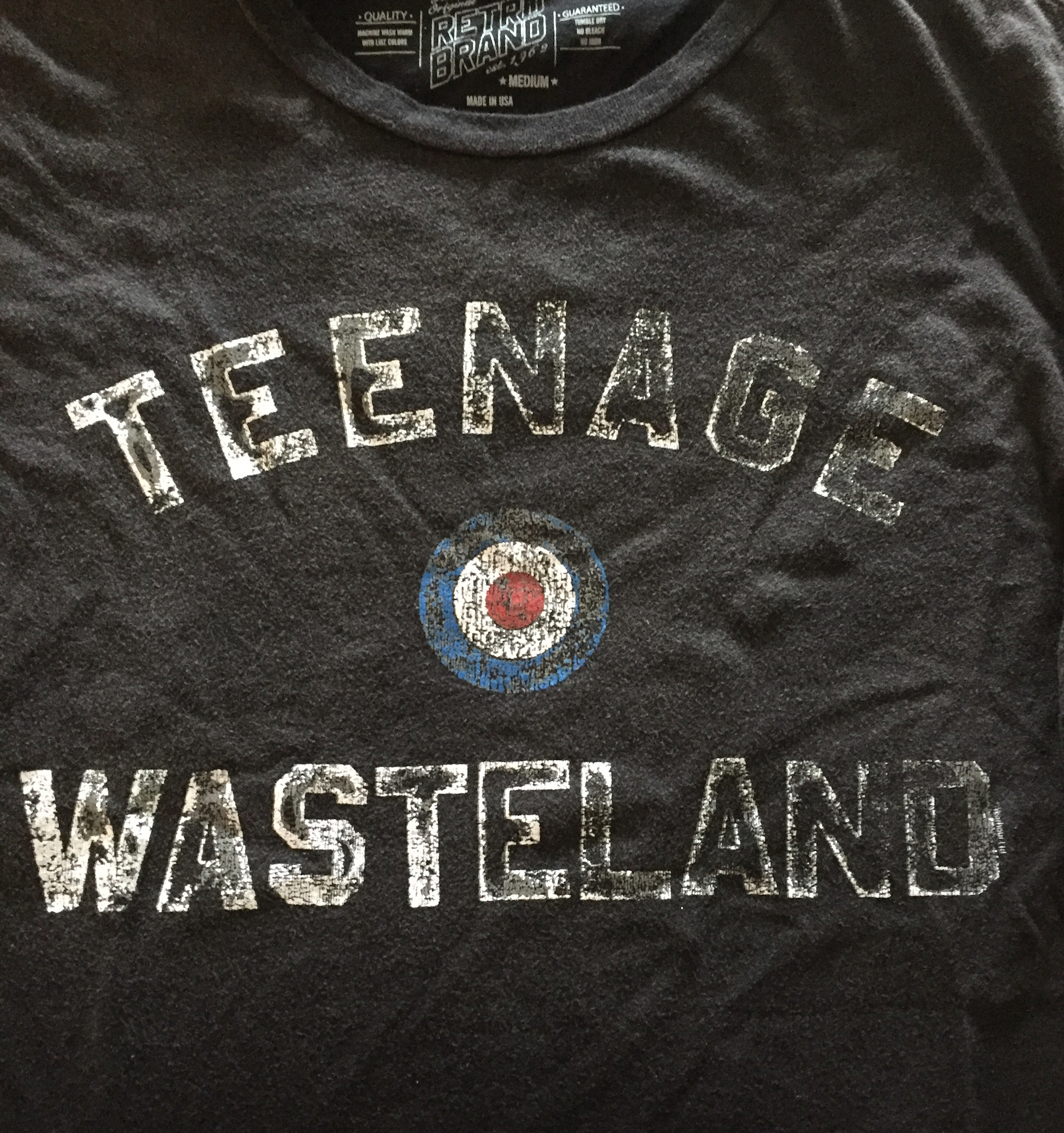 For years, Pete Townshend worked on an ambitious project called Lifehouse. It was intended to be another rock opera and a logical follow-up to Tommy. Though its grandiose concept was never ultimately realized, much of its material found a place on subsequent albums from The Who and on Townshend's own solo work, including his three Scoop double albums of music from his home studio vaults.
The first recording to bear Lifehouse's influence was 1971's Who's Next. The studio version of "Baba O'Riley" from that album shares some of its lyrics with "Teenage Wasteland," particularly the well-known verse:
Sally, take my hand
Travel south crossland
Put out the fire
Don't look past my shoulder
And to hear Townshend sing the familiar
Out here in the fields
I fight for my meals
I get my back into my living
in the demo version instead of Roger Daltrey's familiar lead vocal on the studio version of "Baba O'Riley" can be startling.
The original also includes the tender lyrics
My kids ain't gonna break my heart
My greed ain't gonna spoil their part
This land just has to be a new one
I'm gonna tan underneath the new sun
Listen to the demo version of "Teenage Wasteland"
Other songs from Lifehouse that ultimately were adapted for Who's Next include "Going Mobile," "Bargain" and "Behind Blue Eyes." Familiar Who songs like "Who Are You," "Pure and Easy" and "Join Together" also found their roots in Lifehouse.
Related: Our Album Rewind of Plan B, aka Who's Next
In February 2000, Townshend performed and recorded two Lifehouse concerts in London, at a venue called Sadler's Wells, with the London Chamber Orchestra. Wholigans will recognize the names of several of the performers including keyboardist John "Rabbit" Bundrick and singer Billy Nicholls. Townshend released a live recording of the concerts later that year as a 2-CD set with 24 songs including such favorites as "Won't Get Fooled Again" and "Behind Blue Eyes" and lesser known compositions like "Greyhound Girl" and "Time is Passing."
Related: Townshend brought Classic Quadrophenia to Tanglewood in 2017
Watch Townshend and the London Chamber Orchestra perform "Teenage Wasteland" at London's Sadler's Wells in 2000
Townshend made a 6-CD box set of the Lifehouse Chronicles available via his website in 2000. Sadly, the e-commerce portion of the site is no longer active. It appears that the Live Sadler's Wells 2000 is now out-of-print as well.
There's good news, though. Townshend has been working on a deluxe edition of Who's Next and Lifehouse for a belated 50th anniversary release. In early 2022, he posted several behind-the-scenes clips about it here.
View this post on Instagram

Latest posts by Best Classic Bands Staff
(see all)