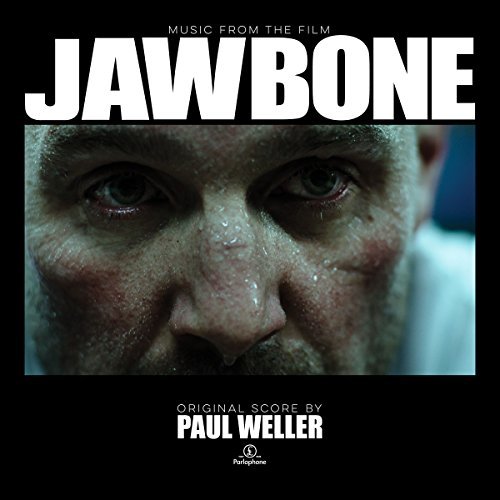 Paul Weller, well known for his role in the mod revival with The Jam and who went on to further acclaim with The Style Council and his own extensive solo work, has recorded his first full film score for the feature film Jawbone. The seven-track Jawbone: Music From The Film is being released next Friday, March 10, on Warner Bros. Records. The film arrives in U.K. theatres on March 17.
The album represents the first new music from Weller since his 2014 effort Saturns Pattern. The album is available for pre-order here.
From the announcement: "the film's star, writer, and co-producer is the BAFTA-nominated actor Johnny Harris — a long-time fan of Weller's. He approached the singer a few years ago through a mutual friend on the off-chance he would be interested. However, all that existed at that point was the script – no cast and no budget – but Weller was keen and a great partnership, and friendship, were forged."
"Paul would constantly send through any new ideas, demos, or recordings, and what was unique and beautiful about this approach was that his new compositions were now inspiring and influencing the story as I was re-writing it," Harris says. "I'd also send Paul new drafts of the script, or any new ideas as they were forming along the way, and a beautifully collaborative process evolved."
Jawbone, directed by Thomas Napper, is the semi-autobiographical story of a former youth boxing champion, Jimmy McCabe (played by Harris). When he hits rock bottom, he turns to his childhood boxing club and the only family he has left: gym owner Bill (Ray Winstone), cornerman Eddie (Michael Smiley), and promoter Joe (Ian McShane).
Watch the trailer for the film…
Listen to a sampler of several of the tracks…
The Jam earned significant success in the U.K. with three Gold albums. Their final studio effort, 1982's The Gift, reached #1. The album included one of their four career #1 singles, "Town Called Malice." The next year, Weller formed The Style Council with Mark Talbot, formerly of Dexy's Midnight Runners. Their run of studio albums also included a #1, Our Favorite Shop.

Latest posts by Best Classic Bands Staff
(see all)