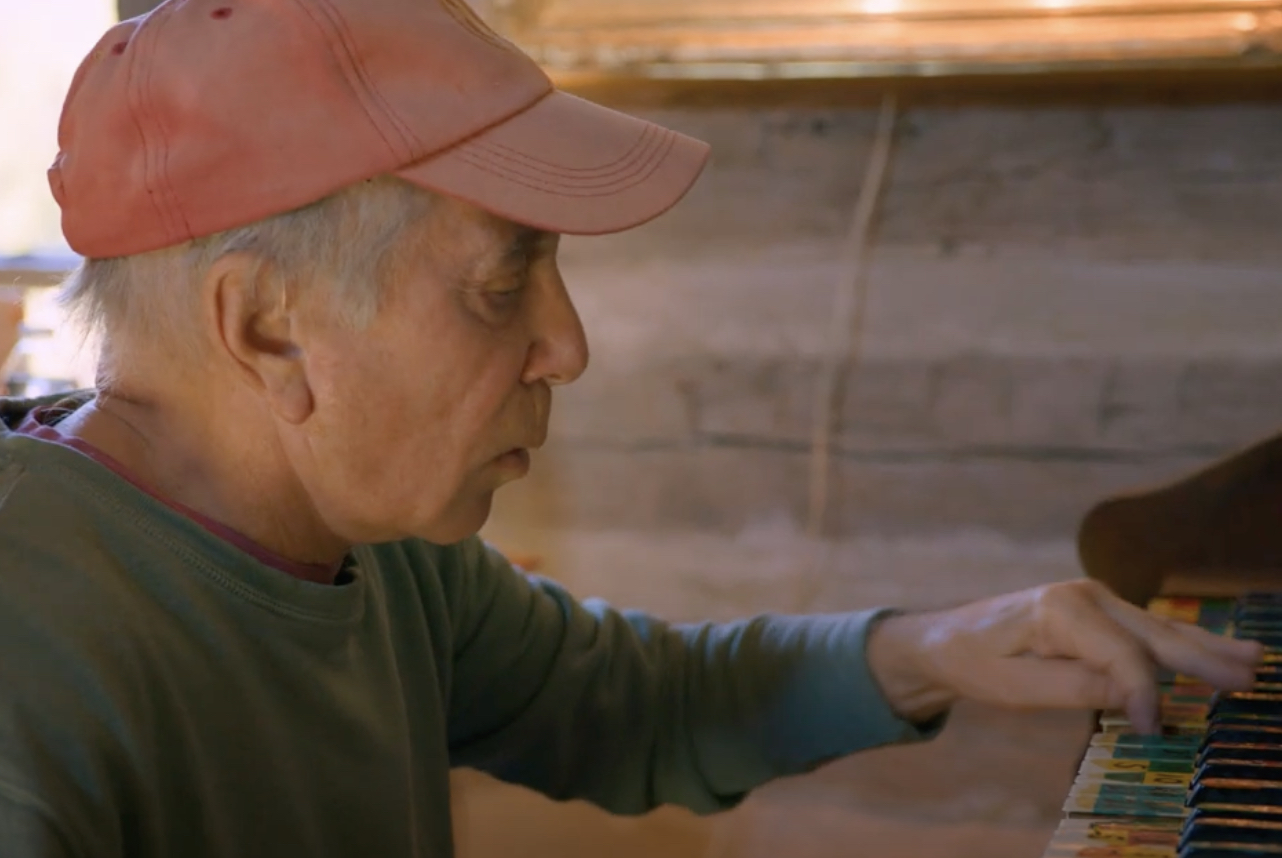 Paul Simon has released his highly anticipated musical work, Seven Psalms. Intended to be listened to as one continuous piece, the 33-minute, seven-movement composition, out on May 19, 2023, via Owl Records and Legacy Recordings, a division of Sony Music Entertainment, transcends the concept of the "album." Recorded entirely on acoustic instruments, and predominantly performed by Simon, Seven Psalms showcases his craft at its finest and most captivating, simply with his voice and guitar. Listen to it below.
From the April 12 announcement: A stunning, intricately layered work, it's a record which establishes an engaging and meditative, almost hymnal soundscape, with Simon's lyrics providing the gravitational center for constellations of sound woven from guitar strings and other acoustic instrumentation – including choral elements from the highly-regarded British vocal ensemble VOCES8, and a beautiful vocal appearance by Edie Brickell.
"This is a journey, for me, to complete," Simon says. "This whole piece is really an argument I'm having with myself about belief, or not."
Watch the extended Seven Psalms trailer, from In Restless Dreams, a forthcoming film directed by Alex Gibney
True to the origin of psalms as hymns meant to be sung rather than spoken, Seven Psalms reaches back to the very genesis of folk music: King David's Psalms. The result is a quietly moving musical experience which uncovers a wealth of subtle details with every repeated listen. A step apart from anything Paul Simon has released before, Seven Psalms defies categorization.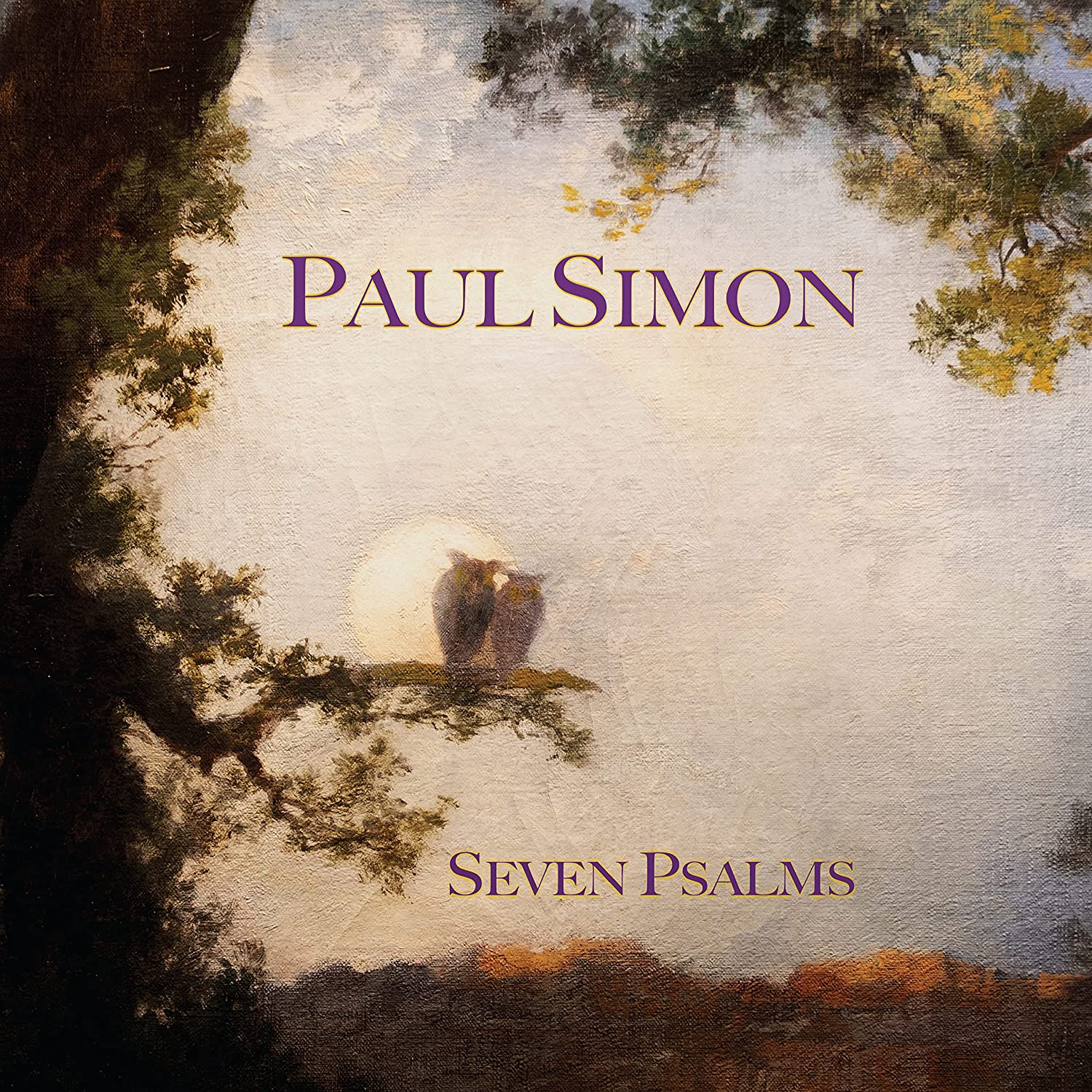 The record's tone is complemented by its artwork, which features a close-up extract of "Two Owls" by the celebrated landscape artist Thomas Moran.
Produced by Paul Simon and Kyle Crusham, Seven Psalms is a single suite of music comprised of the following seven interlinked movements:
1. The Lord
2. Love Is Like A Braid
3. My Professional Opinion
4. Your Forgiveness
5. Trail of Volcanoes
6. The Sacred Harp
7. Wait
During his distinguished career spanning six decades, Simon has produced timeless masterpieces, such as Bridge Over Troubled Water, Sounds of Silence, and Graceland, has received 16 Grammy Awards and has been twice inducted into the Rock & Roll Hall of Fame. He is a member of the Songwriters Hall of Fame, a recipient of the Kennedy Center Honors, and was presented the Library of Congress' inaugural Gershwin Prize for Popular Song, which recognizes the profound and positive effect of popular music on the world's culture.
Simon was elected to the American Academy of Arts and Sciences in 2011, and in 2012 named laureate of the prestigious Polar Music Prize along with Yo-Yo Ma. In 2019, Paul Simon was the first musician to be presented the Great Americans Medal by the Smithsonian's National Museum of American History. His song "Mrs. Robinson," from the film The Graduate, was named in the top ten of the AFI's 100 Years, 100 Songs. His philanthropic work includes the co-founding of the Children's Health Fund, which brings health care to low-income children and their families around the United States. He also serves on the Board of Directors of the E.O. Wilson Biodiversity Foundation, which is committed to stopping the species extinction crisis through conservation.
Although he has retired from touring, Simon continues to make the occasional concert appearance, as he did in 2022 with his surprise performance at the Newport Folk Festival.
When you buy something using a link on this page, we receive a commission. Thank you for supporting Best Classic Bands.

Latest posts by Best Classic Bands Staff
(see all)