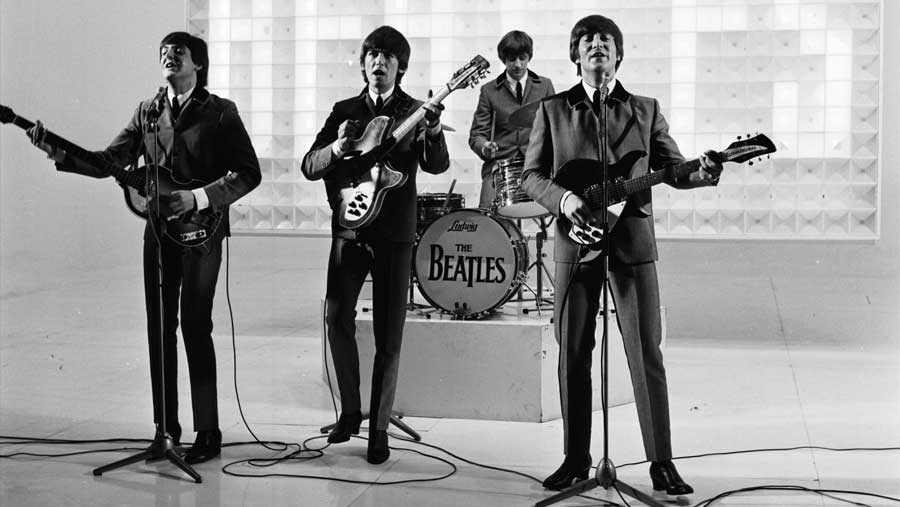 Update (June 30): When we last checked in on this story (see below), Paul McCartney's lawsuit against Sony/ATV was on hold. No longer: According to online reports today, the suit has now been settled. Forbes wrote: "Paul McCartney has reached a deal with Sony/ATV to avert a 2018 legal battle over parts of the Beatles' catalogue. Sony/ATV bought the late Michael Jackson's 50% share of the catalogue, which Jackson himself had obtained after outbidding his 'Say Say Say' buddy McCartney in 1985. Both sides had a lot to lose, and possibly gain, with the risk of a high profile legal showdown looming. The parties have resolved this matter by entering into a confidential settlement agreement and jointly request that the Court enter the enclosed proposed order dismissing the above-referenced action without prejudice," said a letter from McCartney's attorney."
Update (March 14): Sir Paul will have to wait a while before he'll get anywhere with his copyright lawsuit against Sony/ATV (see below). The music conglomerate has asked a federal judge in Manhattan to dismiss McCartney's case, saying that he must wait until a similar case in the U.K. is resolved before Sony/ATV knows where it stands on the issue. The British case involves the '80s U.K. band Duran Duran, who also recorded for Capitol Records. Sony/ATV wants to see how things turn out across the ocean before allowing McCartney to go ahead with his lawsuit in the U.S. The New York City judge is expected to make a determination next month.
Here is our original story…
Paul McCartney has filed a federal lawsuit against Sony/ATV with hopes of reclaiming the ownership of The Beatles' publishing copyrights in the United States next year.
Some 178 songs are at the center of the legal action. McCartney began his fight to regain the copyrights in 2008. The Copyright Act of 1976, according to a number of articles reporting on the lawsuit, stipulates that authors of pre-1978 compositions can reclaim their publishing rights in the United States 56 years after allowing them to be published by another firm or individual. The publishing rights for McCartney's share of Beatles songs will begin expiring in 2018, 56 years after the Beatles' first hit, "Love Me Do," was published and recorded in 1962.
McCartney's lawsuit, according to a report in Music Business Worldwide, "claims that Sony/ATV has so far failed to confirm that it will agree to transfer these copyrights to the songwriter, despite repeated requests."
The article quotes a McCartney spokesperson: "Paul McCartney has today filed a lawsuit in federal court in New York against Sony/ATV to confirm his ownership in his U.S. reversionary copyrights, which are granted to him by U.S. copyright law, in the songs he wrote with John Lennon and recorded with The Beatles. The lawsuit was filed in the U.S. District Court for the Southern District of New York and bears the case no. 17cv363."
McCartney's first filing for copyright termination, the article notes, came in October 2008 for "Love Me Do," the publishing rights for which expire on October 5, 2018.
Since then, McCartney has filed a number of additional termination requests for his U.S. publishing share, including 40 compositions in December 2010.
Related: Sony purchases Michael Jackson's share of Beatles copyrights
A piece in the Hollywood Reporter explains further: "In 1976, Congress increased the period that works are under copyright protection, and, in recognition of authors who had signed over their rights to publishers and studios without much bargaining power, allowed such authors 35 years hence to reclaim rights in the latter stages of a copyright term. Artists such as Bob Dylan, Tom Petty and Prince have used the mere threat of termination to negotiate new deals and better compensation arrangements…According to McCartney's complaint, he transferred rights to songs co-authored by him and John Lennon between 1962 and 1971 to various music publishers."
According to the MBW report, "For years following service of the first Termination Notices, Defendants gave no indication to Paul McCartney that they contested the efficacy of Paul McCartney's Termination Notices. Defendants' affiliates did, however, oppose at least one other artist's terminations of transfers under the terms of the 1976 Copyright Act."
The article explains further: "That appears to be a reference to Duran Duran's recent failed attempt to terminate Sony/ATV's ownership of their songs, the result of a trial which took place in the U.K. in December. Duran Duran's lawyers tried to use U.S. copyright termination rules as a basis for their case, but the court sided with the English interpretation of the law, ensuring the songs remained under Sony/ATV's control."
Adds the Hollywood Reporter, "By filing this suit now, McCartney clearly is looking to have an American court rather than a U.K. one rule in the dispute. By doing so, the complaint hints that he will soon be bringing arguments that in the U.S., the statutory termination right supersedes any contractual right. Whether or not an English court recognizes such a decision will be something for down the road. In the meantime, conversations between the parties, attached as an exhibit to the lawsuit, reveal that Sony has made arrangements with respect to John Lennon's share and will retain its worldwide rights in his share of the compositions for the life of the copyright."
Watch The Beatles perform one of the songs in contention…
Never miss a post! Sign up for Best Classic Bands' Newsletter; form is on every page.

Latest posts by Best Classic Bands Staff
(see all)