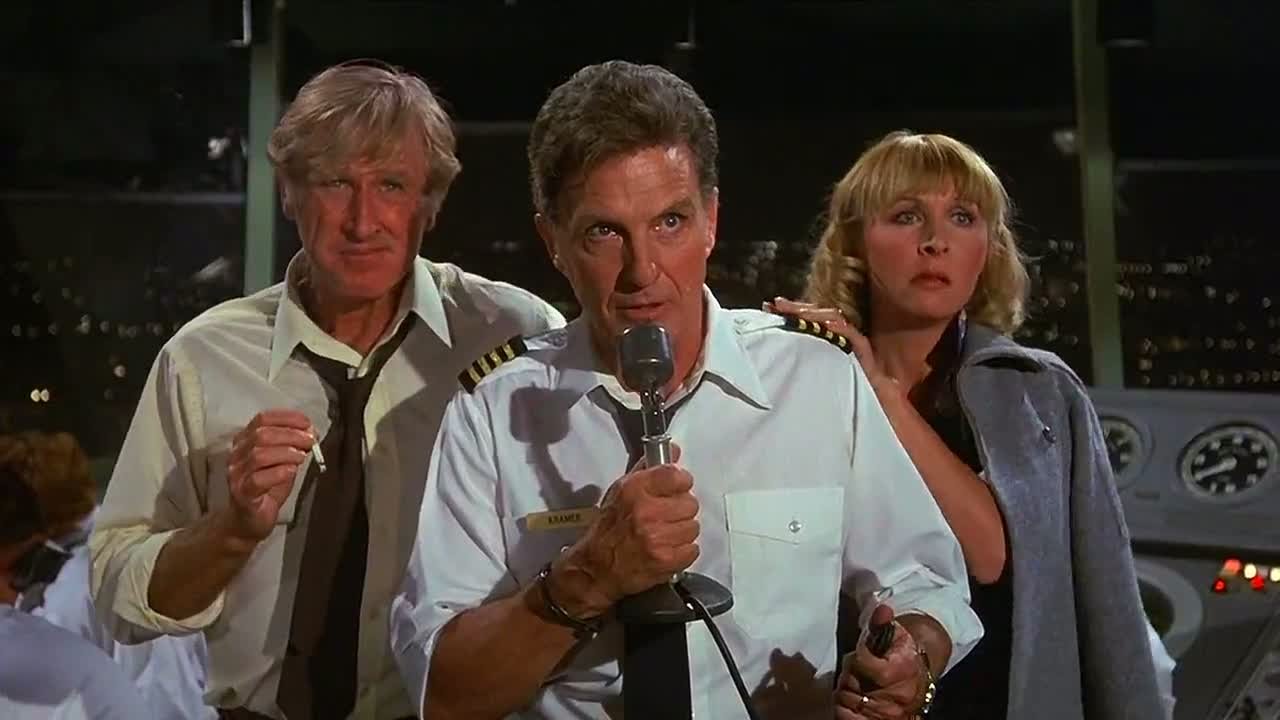 One of our all-time guilty pleasure movie comedies starred a bunch of unheralded veterans, a few no-names and featured more great one-liners – "Surely you can't be serious?" "I am serious and don't call me Shirley" – than you could possibly remember.
1980's Airplane! successfully parodied the wave of disaster movies like The Towering Inferno and The Poseidon Adventure that were all the rage in the early '70s . But most of all, the directing and writing team of David Zucker, Jim Abrahams and Jerry Zucker skewered Airport 1975, including the latter's unintentionally silly subplots.
(Let's take a moment to tip our caps to Airport 1975's all-star cast which included Charlton Heston, George Kennedy, Karen Black, Helen Reddy, Linda Blair, Larry Storch and Norman Fell among others.)
Airplane! starred Leslie Nielsen who went on to enjoy a hugely successful second life as a comedic actor in such films as The Naked Gun series and Spy Hard. Other stars included TV staples Lloyd Bridges, Peter Graves and Robert Stack. Kareem Abdul-Jabbar is in several memorable scenes and there are great cameos featuring Barbara Billingsley and Ethel Merman. Our Classic Video…
Alright… you've twisted our arm. Here's the Airport 1975 trailer. The voiceover is priceless.

The BCB team brings you the latest Breaking News, Contests, On This Day rock history stories, Classic Videos, retro-Charts and more.

Latest posts by Best Classic Bands Staff (see all)