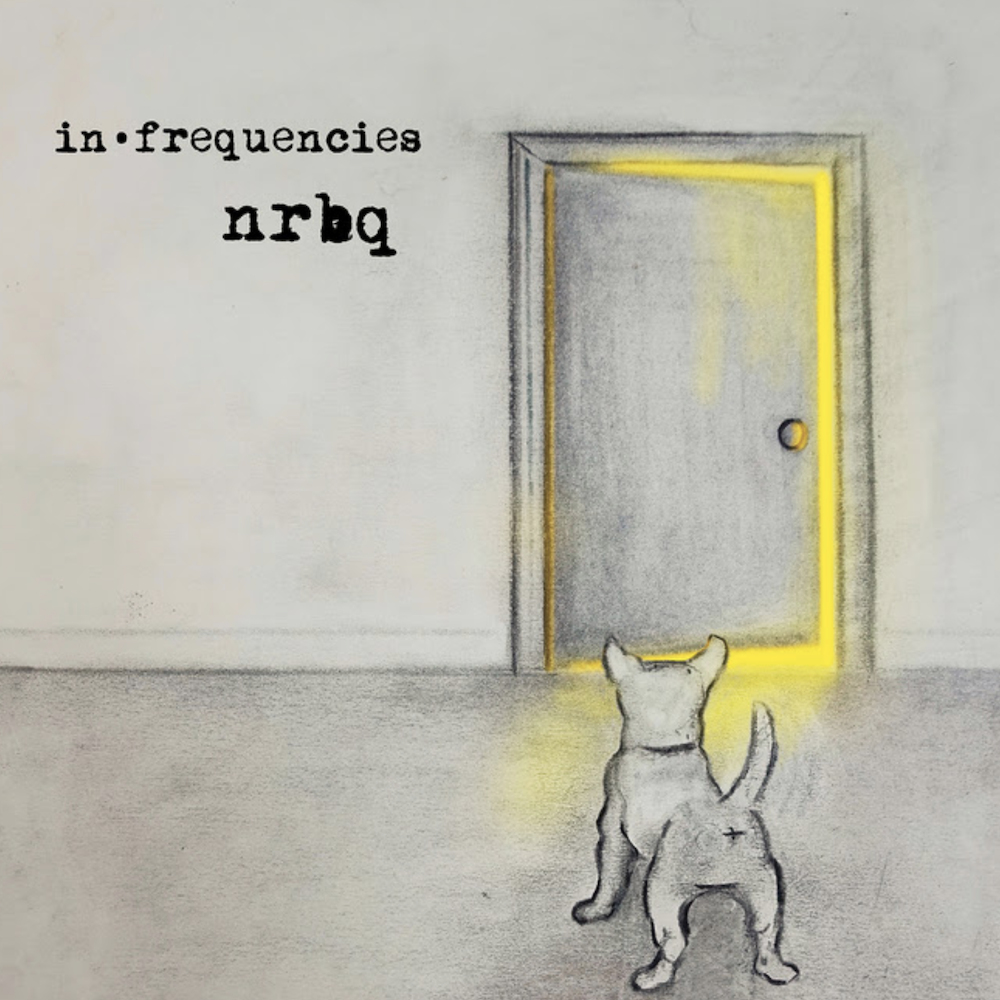 A 15-song collection of NRBQ rarities from Omnivore Recordings will hit the streets Oct. 2, on CD and LP (digital to follow at a later date). A limited, yellow-vinyl edition will be made available exclusively via omnivorerecordings.com while supplies last.
In • Frequencies is described in a press release as "a journey with the 'Q through a different lens. A true, career-spanning release, the album begins at the band's beginning, with a soundcheck recording from October 1968, and travels all the way to recent days," including the first physical appearance of their 2018 digital EP track, "April Showers" (recorded for the 2018 film Change in the Air, with the late Hal Willner as musical director).
All but four tracks are previously unissued. Of the recordings that have previously released, two made their debut on now-rare 45s. They are the NRBQ offshoot "mock" group, Dickens, which provides the obscure 1970 single track "Sho' Need Love" and "Sourpuss," recorded in Memphis in 1974 and first issued on the Select-O-Hits label.
Watch the official trailer for the release
The songs are annotated with information, anecdotes and photos elaborating on the recordings made in studios, radio stations and stages across the country and the decades.
Related: Our review of NRBQ's Turn On, Tune In
According to NRBQ member Scott Ligon, "As a member of the band, I get to hear an awful lot of stuff that other people don't have access to, but I'm hearing most of these tracks for the first time. The Dickens track 'Sho' Need Love' is a real favorite for me. It's almost too good to be true! It's also hard to believe that I had never heard Terry [Adams]'s 'Get Real' or 'Let Me Tell You 'Bout My Girl' until this collection came together. You think you know a person! But 'April Showers' is my sentimental favorite. The piano break is unreal. The singer ain't bad either."
Founding member Adams adds: "When these songs surfaced on the tapes I felt like I was meeting an interesting woman for the first time. I had to say, 'What's a song like you doing on a tape like this?'"
Track List
Dogwood Winter (Soundcheck Recording)
Get Real
Sho' Need Love – Dickens
Orioles
It's A Wild Weekend (Soundcheck Recording)
Let Me Tell You 'Bout My Girl
Love Came To Me (Live at WDET-FM)
We'll Make Love (Live at Trinity College)
April Showers
That's All
Everybody's Smokin' (Alternate Version)
Blues Stay Away From Me
My Dearest One
Sourpuss
Too Much (Live At The Pyramid Arena)
Listen to NRBQ's version of the standard "April Showers"

Latest posts by Best Classic Bands Staff
(see all)