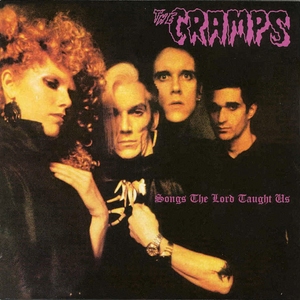 The longtime drummer for the psychobilly band The Cramps, Nick Knox, died in Cleveland on June 15, according to published reports. The cause of death not divulged. He was 65 (some reports say 60).
Knox, whose real name was Nicholas Stephanoff, joined the Akron, Ohio-based band in 1977, replacing Miriam Linna. Knox had previously played with the Electric Eels when he teamed up with frontman Lux Interior, guitarist Poison Ivy and guitarist Bryan Gregory, completing what is usually considered the classic lineup of the punk-era band.
Knox toured with the Cramps for well over a decade and appeared on the group's albums Songs the Lord Taught Us, Psychedelic Jungle and A Date With Elvis. According to an article posted on the altpress.com website, Knox left the band and the music business in 1991 and returned to Garfield Heights, Ohio, maintaining a low profile.
He surfaced only occasionally in the years subsequent to leaving the band. Says the article, "In 2013, Knox appeared on Terminal, an album by Cheese Borger and the Cleveland Steamers, playing drums on three tracks. His last live performance was in 2003 with another…the Pagans, at an event called 'Ohio's Punk Past,' curated and promoted by the Rock and Roll Hall of Fame." He also served as an advisor to a duo called Archie and the Bunkers and DJ'd at some of their shows.
Related: 20 classic punk songs
The Cramps formed in 1976 and fell into the punk scene with an original take on classic rockabilly that crossed the genre with garage-rock, vintage R&B and more. Highly stylized, they were a big success in NYC clubs like CBGB and Max's Kansas City and developed a reputation in other pockets both in the U.S. and abroad. Bryan Gregory died in 2001 and Lux Interior died in 2009. The group played its last show in 2006, having undergone numerous lineup changes.
Watch the Cramps perform "Human Fly" at the Mudd Club in 1981

Latest posts by Best Classic Bands Staff
(see all)