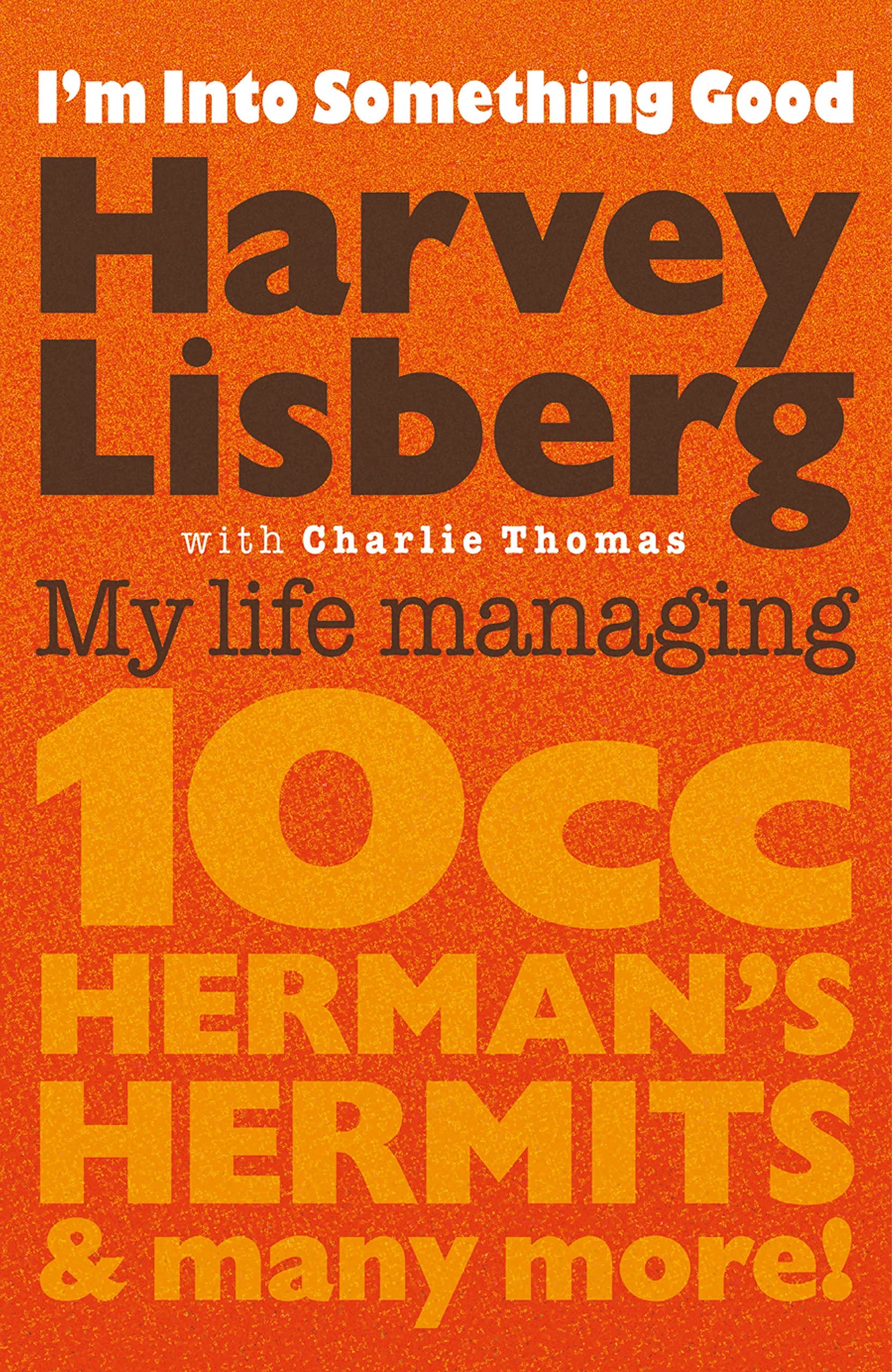 Harvey Lisberg, who guided the careers of many of music's brightest stars to emerge from Manchester, U.K., during the British Invasion, has written his memoir. I'm Into Something Good: My Life Managing 10cc, Herman's Hermits & Many More!, arrives in the U.K. on March 30, 2023, via Omnibus Press. Its U.S. publication date is May 18.
In Best Classic Bands' interview with Graham Gouldman, he explained how he came to find success as a young Manchester-based songwriter. "I met Harvey. [He] was so pushy and came out with such outrageous ideas at times… some of them worked and that's his genius. Harvey was the only person who said, 'I'll pay you a retainer to write songs,' and within six months I had a record with the Yardbirds."
In this exclusive excerpt from the new book, Lisberg explains the unlikely-but-true story of how Neil Sedaka was ultimately responsible for the formation of 10cc, the Manchester band best known for such radio favorites as "I'm Not in Love" and "Rubber Bullets," both of which reached #1 in the U.K., as well as such hit singles as "Donna," "The Wall Street Shuffle," "Life Is a Minestrone," "Art For Art's Sake," "I'm Mandy, Fly Me," and "The Things We Do For Love," among others. (Excerpt is Copyright © 2023 Omnibus Press; used with permission.)
♦♦♦
"I was always on the lookout for new songs. [In 1971], when I was over in New York, I discovered one which I thought would be perfect for Tony [Christie]. It came about while I was with Don Kirshner, one of the giants of contemporary music in America. I had first met Donny, as I knew him, in 1966, when he was hired to provide songs for a new TV show called The Monkees. We had gotten to know each other through Screen Gems, which had bought his publishing company and had published Herman's Hermits' first two hits. You couldn't not like Donny, he was a sweet man, and we became friends. While he was preparing for the launch of The Monkees he invited me up to his house in the Hollywood Hills. He wanted to talk about Davy Jones, a teenager from Manchester who was being lined up as one of the singers in this new group. Davy's early career had been similar to Peter Noone's; he had appeared in Coronation Street (as Ena Sharples' grandson) and went on to star in the West End and on Broadway as the Artful Dodger in Oliver! I thought Davy was just another Peter so I wasn't that enthusiastic. In America once something is successful they want to find another one, and then another one. It's the Big Mac principle: give people what they want, over and over. So Donny said, 'OK, Harvey, you know your music. I've got some songs for this show and I want your opinion of them.' He went upstairs and came back down with this young guy who was carrying a guitar. He started playing and singing. It didn't take me long to tell Donny I thought it was a hit. The song was 'I'm a Believer' and the guy singing it was Neil Diamond. Within a year 'I'm a Believer' had become a worldwide number one and Neil was one of the hottest songwriters in the U.S. Then Donny said, 'OK, well, I've got somebody else here. Take a listen to this one.' And he brought in a young girl, who played something she'd written. It turned out to be Carole Bayer (later to become Bayer-Sager), who had written 'A Groovy Kind of Love' as a teenager and which Eric [Stewart] had sung with the Mindbenders. It must have been extraordinary being Donny in those days, hearing these newly-minted gems before anyone else. I got a glimpse of it that day and it was a privilege.
"Anyway, fast forward to the summer of 1971 and I'm with Donny and my wife Carole at the Brill Building in New York, looking for songs for Tony Christie. The Brill Building had some of the finest songwriters in the world. Goffin and King, Mann and Weil, Bacharach and David; they'd all been through there. I asked Donny how it worked. 'Well,' he said, 'they all have a little office and they've all got a piano and they work on their songs, nine to five.' For some reason I said, 'Whatever happened to Neil Sedaka?' I had been a massive fan of his, but he hadn't had a hit for years and had disappeared. 'Neil?' said Donny. 'He's upstairs. He's one of our writers.' I couldn't believe it. 'You're joking!' I said. It was too much of a coincidence to be true. 'I'm serious,' said Donny. 'Do you want to hear what he's doing?' He led me and Carole up some stairs, through a door and into a little room, which was about 10 feet by six. There was just about enough space for an upright piano. Sitting in front of it, large as life, was Neil Sedaka. After we'd all said hello and I'd gotten over the shock, Donny asked him to play what he'd been working on. He played five songs, four of which were so-so—basically 'Breaking Up Is Hard to Do' backwards. But then he started singing something called 'Is This the Way to Amarillo' and immediately the hair stood up on the back of my neck. By the time he got to the chorus I was hooked. Carole and I looked at each other. 'You've got to get that song,' she said. I already knew it. It was exactly what I had been looking for. I said to Donny, 'I want that one.' He and Neil looked at me as if I was mad. 'Are you sure?' said Neil. 'It's not even finished. We can't think what lyrics to put in the Sha-La-La section.' 'That's the best bit,' I told him. 'It doesn't need anything else.' They still weren't convinced–they just didn't see it as a hit–but I insisted, so Donny promised to send it to me as soon as we got home.
"It took weeks to arrive and I began to worry that he'd given it to someone else. When I finally got my hands on it I made things happen fast. I got it down to Mitch Murray, who put together an arrangement in next to no time and by the end of the week Tony was in London recording it. When 'Amarillo' was released it was a huge hit all over Europe, going to number one in several countries including Germany and Spain. Inexplicably it only reached number 18 in the U.K. and it didn't happen at all in America, but that wasn't the end of the story. Thirty years later, British comedian Peter Kay decided to do a video for charity, lip-syncing to the song and getting all kinds of famous people to join him, including Tony. The video was funny and it just caught on. The British Army did a version, everybody was singing it, and suddenly it was everywhere. It went to the top of the charts and was the biggest hit of the year, selling over one million copies. I always thought it sounded like a number one, I just didn't think it would take three decades to get there!
"The fact that it had even been a hit when it was released in 1971 really took Don Kirshner by surprise. He just hadn't seen it. Early the following year he called me up to tell me I had great ears. This wasn't some kind of weird fetish on his part. It was simply music business parlance for someone who can pick a hit. Coming from Donny that was a big compliment because he was one of the greatest of all time at spotting a hit. Somehow, though, he'd missed this one. 'We're absolutely flabbergasted,' he said. 'And delighted. 'Amarillo' has put Neil Sedaka back on the map, so he's preparing to record a new album.' As he said this, an idea occurred to me. 'Donny,' I said, 'why don't you send Neil over to us? I've got Graham Gouldman, who you know, and these other three guys who are great musicians and they've got their own studio. They're also big fans of his. I think they could do a good job.' Providentially Neil had a small tour of the U.K. coming up, so Donny said, 'Sure. What have we got to lose?' That February Neil dropped into Strawberry to meet the boys and see what the sound was like. They all got on famously. A few days later, Graham went to see him perform at Batley Variety Club in order to hear the songs he was planning to record. He wanted to make chord charts so that they would be ready when the sessions got underway.
"Later that month, Neil Sedaka, the man who had sold something like 40 million records between 1959 and 1963, arrived in Stockport to record his new songs. And he had the time of his life. Initially he was only planning to record some demos, but that very quickly changed. He soon decided that instead of using session musicians back in New York, he wanted to do the whole album at Strawberry. The sessions went brilliantly. Occasionally he would warm up by playing some of his old hits, one after the other: 'I Go Ape,' 'Calendar Girl,' 'Breaking Up Is Hard to Do,' 'Oh! Carole'—every one a classic. He still had it and he was the ultimate professional. He had been to Juilliard School in New York and was a consummate musician.
"Everything was a first take, every harmony spot on. He was obviously the driving force as they were his songs but the guys added some nice touches, imaginative arrangements, little bits here and there. Eric was in the control room as engineer, Graham and Lol [Creme] played guitar and Kevin [Godley] was on the drums. They complemented each other and they got on so well. Neil felt very comfortable with them, both socially and musically. He realized he was in good hands, which was a great tribute to them.
"At the weekends they would take a break and on Sundays I would go over and see Neil and his wife Leba at the Midland Hotel, where they were staying. Sometimes he would come to our house and I would make him coffee and platefuls of smoked salmon and cream cheese bagels, which he loved (he even went to the trouble of thanking me on the album sleeve for 'coffee and bagels'). The album was called Solitaire, which was the title of one of the 11 new songs they'd recorded in just two weeks. It was released on RCA and gave Neil his first hit album in over 10 years. It had three chart singles, the most popular being 'That's When the Music Takes Me.'"
He had found a new niche, as part of the singer-songwriter school that people like Carole King and James Taylor had initiated. He was so pleased that he came back to Strawberry the next year to do the follow-up, 'The Tra-La Days Are Over' (a reference to his 1961 hit, 'Happy Birthday Sweet Sixteen'). During the sessions, Neil came over to our house to play me some of the new songs. Philip and Paul, who would have been about 12 and seven at the time, were in the room with us as I put it on, so we all sat and listened together. One of the tracks was called 'Our Last Song Together'; it was literally the last song he'd done with his partner Howard Greenfield, who'd written the lyrics to all his early hits. It was obviously an emotional piece for him because halfway through it he took out a handkerchief and began to cry. I looked over and saw that Philip and Paul had got the giggles. They were trying really hard not to laugh but it was that thing when you know you're not meant to do something, which makes it even worse. I could see they were about to explode and I was thinking, this is not going to go well. All the while Neil was blubbing his eyes out. In the nick of time Carole came to the rescue. She saw what was happening and made up an excuse to get the boys out of the room. By some miracle Neil didn't seem to have noticed. As the song came to an end, he dabbed his eyes and said, 'Did I write that?' I very nearly lost it myself at that point. In reality, it wasn't a question at all. He was simply saying, 'That's such a great song and I wrote it.' He was right, though, it was a beautiful song and I could only congratulate him on it."
"The Solitaire sessions were to have a much bigger significance for us all than simply relaunching Neil Sedaka's career, though. After they'd finished recording the album, Neil said to them, 'You're really good. You've done a fine job. Why don't you try doing something yourselves? You're good enough.' 10cc, the most inventive, melodic and innovative British band since the Beatles, was about to be born."
Gouldman continues to tour occasionally as 10cc.
Latest posts by Harvey Lisberg
(see all)