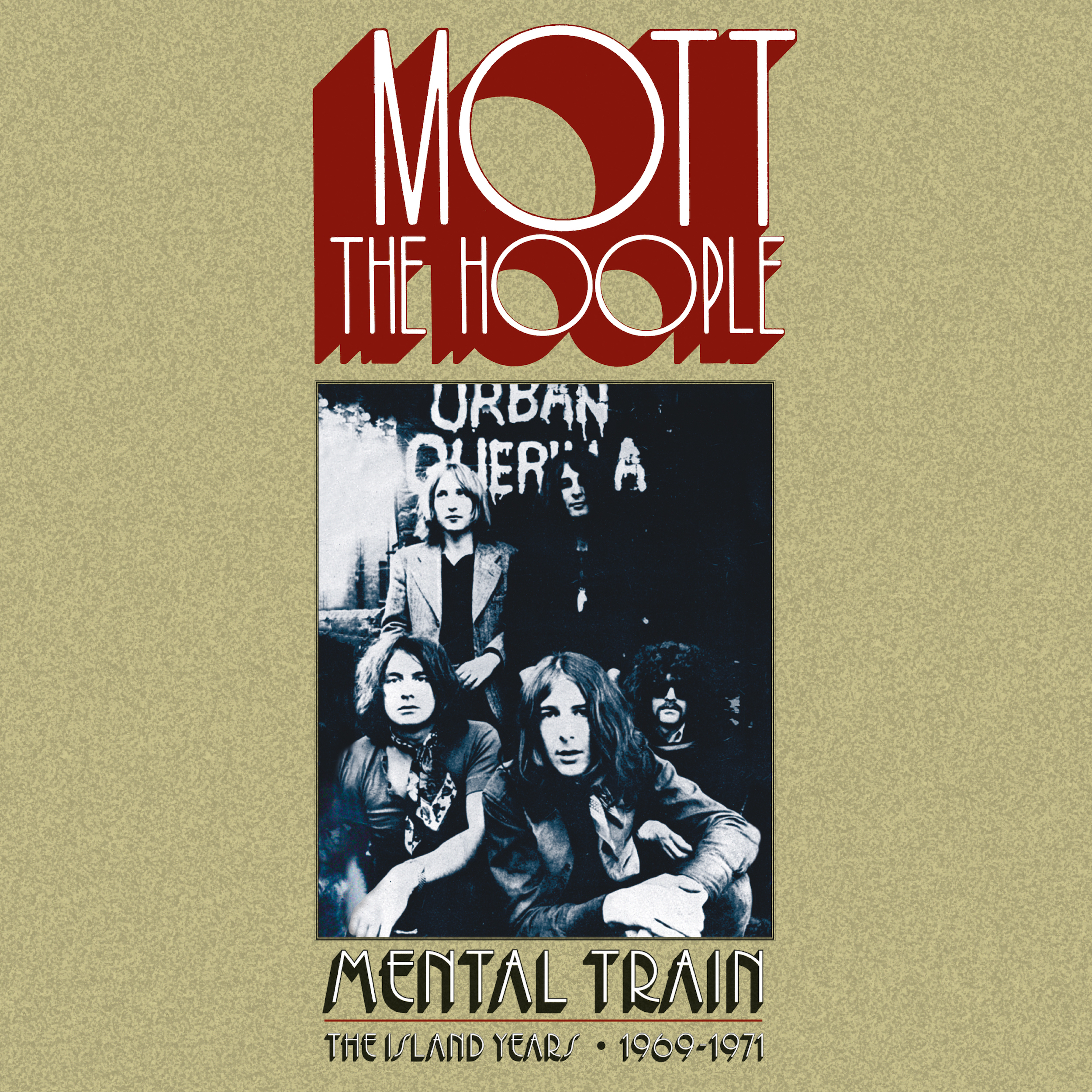 Island Records will release a six-CD Mott the Hoople boxed set, Mental Train: The Island Years 1969-1971, on Nov. 2. The collection includes everything the British band, led by Ian Hunter, recorded during its time at Island, including many bonus tracks and unreleased material.
Mental Train includes the four Island albums—Mott the Hoople (1969), Mad Shadows (1970), Wildlife (1970) and Brain Capers (1971)—each of which includes eight or nine bonus tracks, including A-sides, B-sides, demos, rehearsals and alternate takes.
The fifth CD includes more unheard and unreleased music from the Island archive while the final disc features live material recorded at Fairfield Hall, Croydon, on September 13, 1970, and a BBC Radio One In Concert from the Paris Theatre, London, on December 30, 1971.
Related: Pete Overend Watts, Mott the Hoople bassist, dies
The studio albums have all been remastered from the original tapes (where available) by Andy Pearce and this set comes in a Universal "shoebox" package with a a 50-page booklet designed by Phil Smee with sleeve notes by Kris Needs.
Listen to a previously unreleased version of "Rock and Roll Queen" (Playback not available yet in the U.S.)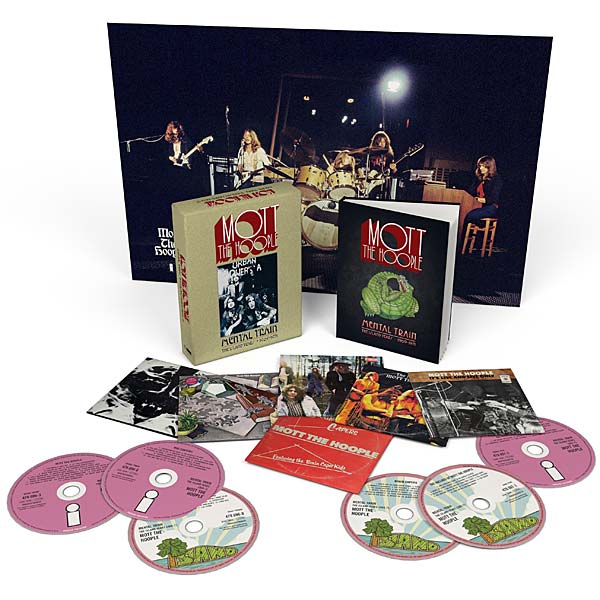 Mott the Hoople signed with Island Records in 1969 and cut its debut album that year. The band enjoyed only moderate success until it aligned with the nascent glam movement in the U.K. When ardent fan David Bowie offered them his composition "All the Young Dudes," in 1972, Mott the Hoople grabbed it and rode it to major success in Britain, earning a sizable following in the U.S. as well.
Related: Def Leppard's Joe Elliott on Mott
A series of lineup changes and other problems led to the 1974 breakup of Mott, with Hunter forming a duo with Bowie's guitarist Mick Ronson and then going on to a solo career—he is still actively and performing today.
Box Contents
Disc One: Mott the Hoople plus bonus tracks
Disc Two: Mad Shadows plus bonus tracks
Disc Three: Wildlife plus bonus tracks
Disc Four: Brain Capers plus bonus tracks
Disc Five: The Ballads of Mott The Hoople
Disc Six: It's Live and Live Only
Watch Mott the Hoople perform "Rock 'n' Roll Queen"

Latest posts by Best Classic Bands Staff
(see all)