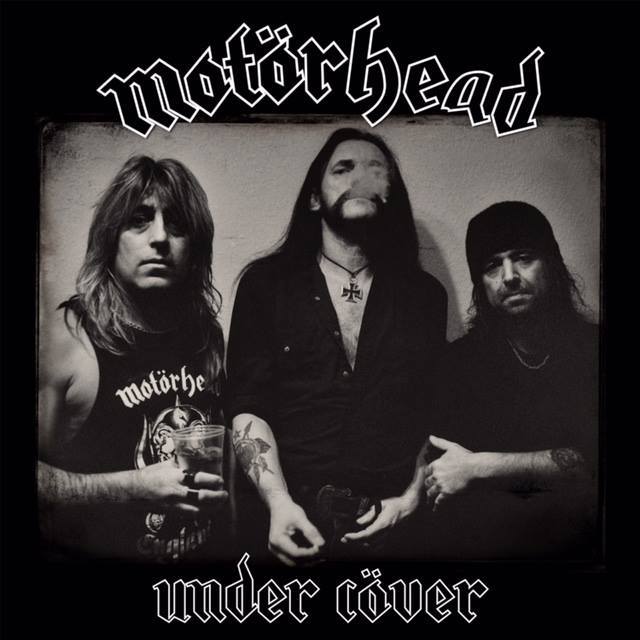 Motörhead announced a new album today (July 24), comprised of 11 "raucous" covers. The release, on CD and vinyl, is coming September 1 (in the U.K.) via Silver Lining Music / Motörhead Music. Among the choice covers featured in the collection are two Rolling Stones classics, the Ramones' "Rockaway Beach," the Sex Pistols' "God Save the Queen" and David Bowie's "Heroes." (See the full list below.)
As the announcement from Silver Lining Music says: "One thing Lemmy Kilmister, Phil Campbell and Mikkey Dee liked to do over their years together in Motörhead, was grab a favourite song by another artist and give it a good old fashioned 'Motörheading'. To run them through the Motörizer if you will. To rock them, roll them and even give them an extra twist and edge.
"Loud and proud as always, Motörhead's new album is the ultimate raucous rock 'n' roll rager, with the boys reminding everyone that they even did other people's songs better than they did!
"Under Cöver brings together the 'Motörheading' of firm rock favorites, and also features their epic take on David Bowie's 'Heroes' which has never been heard before. The latter was recorded during the Bad Magic sessions in 2015 and was one of the last songs the band recorded together."
Watch them perform "Heroes"
Watch the band's official video of their "God Save the Queen" cover
In the announcement, the trio's surviving members, guitarist Campbell and drummer Dee, talked about the release.
"['Heroes' is] such a great Bowie song, one of his best, and I could only see great things coming out of it from us, and so it proved to be," says Campbell, "and Lemmy ended up loving our version."
"He was very, very proud of it," says Dee, "not only because it turned out so well but because it was fun! Which is what projects like this should be – fun!"
The group's bassist/vocalist Kilmister died in December 2015.
Listen to "Sympathy For the Devil"
Motörhead's Under Cöver Track Listing
"Breaking the Law" – Judas Priest
"God Save the Queen" – Sex Pistols
"Heroes" – David Bowie
"Starstruck" – Rainbow
"Cat Scratch Fever" – Ted Nugent
"Jumpin' Jack Flash" – Rolling Stones
"Sympathy For the Devil" – Rolling Stones
"Hellraiser" – Ozzy Osbourne
"Rockaway Beach" – Ramones
"Shoot 'Em Down" – Twisted Sister
"Whiplash" – Metallica
Related: Motörhead are on our list of great classic rock trios
Watch the Under Cöver trailer

Latest posts by Best Classic Bands Staff
(see all)