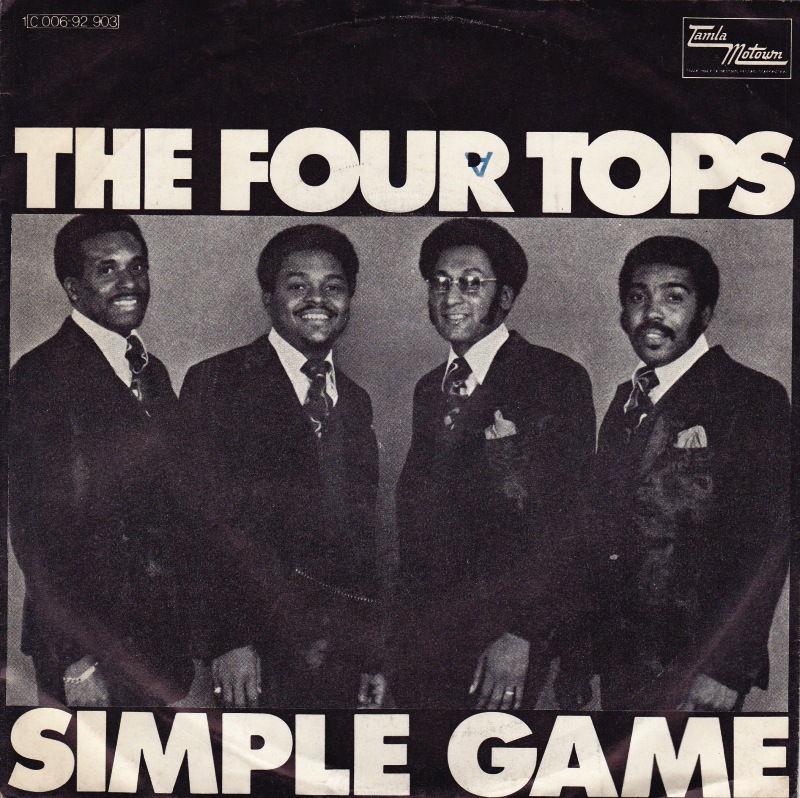 Longtime music industry writer, editor and executive Adam White authored the 2016 book, Motown: The Sound of Young America (via Thames and Hudson), with Barney Ales, for years the influential label's #2 to its founder Berry Gordy.
White has since started a blog and he has allowed Best Classic Bands to publish this exclusive excerpt from "Arresting Levi Stubbs," about the Four Tops' singer's drug arrest in London and its aftermath.
Imagine the scene on March 12, 1970, when police officers disturbed a press conference with the Four Tops at London's Mayfair Hotel, in order to question Levi about drugs they had found in his luggage.
On March 13, Stubbs was escorted to a nearby police station and charged with illegally possessing cocaine and live ammunition.
At the trial in May, he denied that the drugs found in his luggage were his, and a jury eventually acquitted him. The singer did, however, confess to owning 12 bullets for a .357 magnum pistol without a license, and he received a small fine for that. "They might have found some bullets in his luggage," said Motown Records' London-based international director John Marshall. "That wouldn't surprise me. There were a lot of guns in Detroit with the artists."
Related: Adam White's account of Stevie Wonder's opening slot on the Rolling Stones' 1972 tour
And in the middle of this, there was "Simple Game," the Four Tops' unexpected collaboration with the Moody Blues and their producer, the late Tony Clarke. The Moodys were apparently Motown fans: when the band played concerts in Detroit the previous November, they had asked about visiting Hitsville. Disc jockey John Small at "underground" station WABX-FM called his friend at the company, Al DiNoble, who was part of the team operating the Rare Earth rock label. "And I said, 'Of course,' " recalled DiNoble. "They walked into the studio and they were touching the walls like they were lined with gold."
Coincidentally, Motown's international HQ under Marshall had recently taken London office space formerly occupied by…the Moody Blues. "I got to know Tony a little bit from that," he explained. "He was a big Motown fan." Moreover, the producer wanted to work with its artists. "I didn't know what he was going to come up with. All I knew is that Motown was interested, and the Tops went along with it."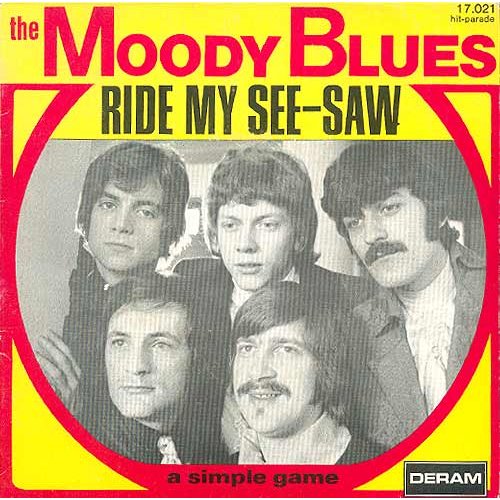 As the foursome was due to spend time in the U.K. for a concert tour – and Levi for the court case – this seemed to be the ideal opportunity. "The deal was done," added Marshall, "and I remember the money coming over [to London] for Tony."
The Tops went into London's Wessex Sound Studios on May 5, 1970. Clarke had already cut the instrumental track for "Simple Game," a song written by Mike Pinder of the Moody Blues and first recorded by them in 1968 [and released as a non-album B-side to "Ride My See-Saw"].
Related: Our interview with Moody Blues original members Mike Pinder and Ray Thomas
"That's the first thing [the Tops] heard," said Marshall. "It was just fantastic. They went into the studio and knocked it out in a couple of hours. I just couldn't believe how good it was."
Later in the month, British music paper Disc breathlessly reported that "the Moodys 'jammed' on some of the sessions and that the Tops were 'knocked out' with the new Pinder song, and said they thought it would be a 'world smash.' "
And yet more than a year passed before the world heard that "smash." Tamla Motown in the U.K. issued "Simple Game" in September 1971 [where it reached #3]. Motown shipped it (as "A Simple Game") in America the following January, [though it stalled at #90].
Read White's complete account here.

Latest posts by Best Classic Bands Staff
(see all)