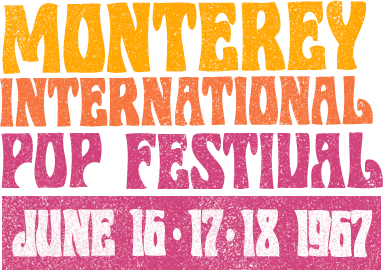 One of the most pivotal live music events in rock music history gets underway in a 7,000-seat arena at the Monterey County Fairgrounds in California. Officially known as the Monterey International Pop Festival, the three days of concerts is considered the first major American rock fest (although a festival in Marin County on the previous weekend actually deserves that distinction), inspired by jazz and folk festivals at the same site. It was put together in a mere seven weeks by organizers John Phillips of the Mamas & the Papas, record producer Lou Adler and promoter Alan Pariser.
Its now-classic rock line-up primarily drew from the burgeoning music scenes in San Francisco (Grateful Dead, Country Joe and the Fish, Quicksilver Messenger Service, Steve Miller Band, Moby Grape, Jefferson Airplane and Big Brother and the Holding Company) and Los Angeles (The Byrds, Buffalo Springfield, Johnny Rivers and the Mamas and The Papas), but it also served as the first major U.S. appearances of The Who and The Jimi Hendrix Experience and included Otis Redding, Simon & Garfunkel, The Association, Eric Burdon and The Animals, Canned Heat, Laura Nyro, The Blues Project, Hugh Masekela and Ravi Shankar, among others.
Watch the Mamas & the Papas perform "California Dreamin'"
Watch Peter Tork of the Monkees as he introduces Buffalo Springfield. For this performance, David Crosby subbed for Neil Young
Since it was conceived as a charity event, none of the acts were paid to perform. Tickets were priced from $3 to $6.50. It boosted the careers of a number of acts and led to record deals for artists like Big Brother and their singer Janis Joplin and was the unofficial opening event of what became known as the Summer of Love.
Related: Our feature on Joplin's performance

Latest posts by Best Classic Bands Staff
(see all)